4 min read
Integrating SAP into the modern world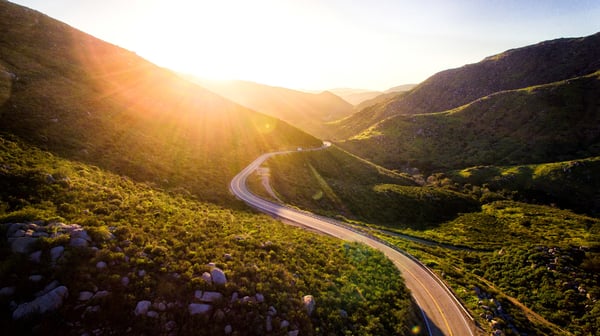 Within the last 8 years, there has been an acceleration into a new IT strategy of managing technical workloads in the cloud, along with utilizing ITSM solutions, such as ServiceNow, beyond just ticket management. Historically, for a multitude of reasons, SAP has been left out of these huge IT management shifts, but recently that has all changed with new SAP management & automation solutions that have been introduced to the industry, which help incorporate the benefits of the public clouds and "ServiceNows" into the SAP ecosystem.

To begin, whether your organization has embraced any cloud solutions or not, it's important to acknowledge the trend has started and many organizations running SAP have some form of cloud adoption. Within days of writing this blog, RISE with SAP was announced, further fueling the push to off-premise, cloud architecture. Beyond Infrastructure as a Service (IaaS) public clouds (such as Google Cloud, AWS, Azure and Alibaba) there are also the Software as a Service (SaaS) public clouds offered by SAP such as Ariba, SuccessFactors, Concur, and more. The SaaS solutions don't require a significant amount of IT technical management, if any at all. However, it is important to have visibility into those environments and be able to display and view that data on a single pane of glass alongside all other SAP monitoring data as well. The full picture of all of your SAP systems together becomes crucial in managing these environments. It's the IaaS public clouds where things get intriguing.


For the IaaS cloud solutions, the element of IT management comes into play. What's interesting is that the IT management capabilities offered with these public clouds opens up a whole new world of how to architect SAP landscapes. Prior to these public clouds, as the SAP systems grew, scaling the underlying infrastructure meant meetings, budget approvals, ordering hardware, shipping time, and installation- all taking days, weeks or even months to complete. Architects always designed these environments to be able to handle peak workloads, even if the systems only needed that peak performance for a couple weeks of the year, such as a "busy season" or other inconsistent schedules. That meant those systems were running and wasting all of those additional resources with no purpose for the majority of the year. But with the introduction of public clouds, all of this changes with the correct SAP management solutions in place. By utilizing a solution that can properly monitor each aspect of the SAP system and has advanced API connections to the public cloud underneath those SAP systems, the entire stack becomes flexible - words that have never been used to describe a SAP environment in the past.
Learn more about the Avantra & ServiceNow
partnership and integration >>
The great thing is that these IaaS public clouds already have the capability to scale up and down, meaning they can add CPU, memory, and other resources automatically to the server in question. But there are other SAP performance issues that require a different resolution. It is often seen in a SAP system that there are too many workloads in a system and an entire additional server and application need to be installed. From the technical side, this is the situation where work processes are short and an additional SAP application server needs to be brought up, or the system needs to scale out. In this situation the public cloud wouldn't know this, but having a monitoring solution in place that would recognize this often-occurring issue and utilizing it's advanced API connections into the public cloud would give it the opportunity to automatically stand up a sleeping application server, giving the system the additional work process it needs, all with no disruption to the business or even to the knowledge of the end users. For the first time ever, SAP systems can now run using the minimal amount of resources needed, and can automatically scale when resources are needed, eliminating the need to architect huge environments to be able to handle workloads that only exist in rare situations. Furthermore, a good SAP management system sitting between the SAP environment and public cloud can help with the cloud costs in general, by shutting systems down when they are not needed. In other words, perhaps not all non-production systems are needed over the weekend or at night. The SAP management solution can properly bring down the SAP system and database, then proceed to shutting down the IaaS server, significantly reducing the cloud costs and of course bring everything back up prior to the systems needing to be ready.
In addition, some organizations may not want full automation without some sort of approval process. This is where ITSM solutions, like ServiceNow, come into play. Historically this type of approval meant scheduling meetings out into the future to accommodate everyone's schedules and making sure the correct approval process was followed. This often took days and therefore was already too late. With ServiceNow, this can all be pre-defined to make sure the process is correct and sent out for multiple approvals in parallel. Therefore, when the SAP management solution recognizes that the system needs to scale out, it can notify ServiceNow which in turn begins the approval process. Once the approvals are in place, it will notify the SAP management solution, which will begin the automation process.
The scale out example is just one of many examples of how a proper SAP management solution can automate many tasks within a SAP environment. Being able to not only automate within that environment but also integrate and utilize the public cloud's capabilities and even more, tie into systems like ServiceNow, make managing large scale SAP landscapes not as dreadful as it has been in the past.
Learn more about the Avantra & ServiceNow
partnership and integration >>