5 min read
Understanding modern SAP Landscapes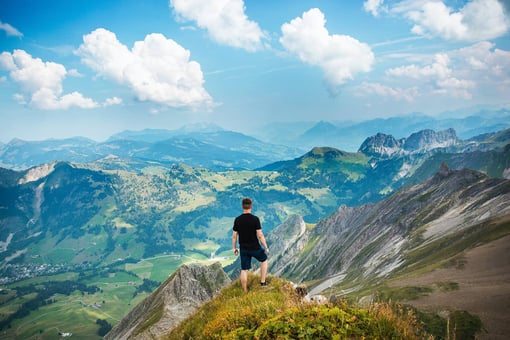 Over the past 7 years, SAP Landscape transformation has been top of mind for many organizations. This may have come in the form of an SAP HANA Migration, S/4 transformation, cloud migration, adoption of SaaS solutions such as Ariba, Successfactors, or most likely a mix of all of it. What was once a time-consuming, self-managed, stagnant, large architecture has shifted to a scalable architecture with the underlying hardware being managed by various parties with a mix of responsibilities across every layer. Whether your organization is considering a transformation or are currently in the process of it, it's important to understand what your SAP landscape may look like and what level of responsibility you may have.
Help for SAP Operations leaders
Consolidating the SAP landscape
SAP environments used to comprise of many landscapes, each with various non-production and production systems, often architected for peak load, meaning the systems had the CPU, memory, etc… to be able to handle the workload that may only come about once or twice a year. But as organizations run S/4 transformations, these environments consolidate into single landscapes with great power in terms of CPU, memory, and additional resources. But as Peter Parker from Spiderman once said "With great power comes great responsibility" and nothing could be further from the truth in these consolidated environments. An outage of a single S/4 system could completely take an organization to its knees, and cost the business millions of dollars.
Redundancy backed up by redundancy
It should come as no surprise that these consolidated environments need to be architected with the worst-case scenario in mind and why they are architected in high-availability (HA) configurations along with disaster recovery (DR). These concepts are not new at all but are much more heavily adopted in today's world. To begin, each system is now probably 'split' meaning the SAP application and database that used to run on a single server, now run on their own servers. Each of those servers has replication going to a secondary server in case the first one fails, or even utilizes both at the same time to spread the workload. What was once an SAP system on a single server, is now run across four servers: this is a split instance running on high availability. In addition, the SAP application and database layers each will most likely have at least one additional server for disaster recovery, and may actually be a full mirror of the four server environments - allowing the data within tables to be replicated continuously should the high-availability system come down for whatever reason. Adding these additional servers to the mix this system that used to be on a single host (server) now easily spreads 6-8 servers at a minimum.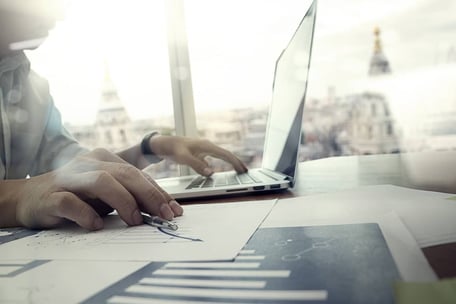 SAP Landscapes in the public cloud
The addition of the public cloud (Alibaba, AWS, Azure, Google Cloud) to the mix has, as strange as it sounds to say, complicated SAP landscapes by making them easier. These public cloud providers come with a wealth of benefits, the most being the infrastructure management is completely on them. These complex landscapes with high availability and disaster recovery can now, with a couple of clicks, be spread across various time zones or geographical regions, meaning a single tornado can no longer wipe out the single most important system a business is relying on. Also, with the use of proper tools, these SAP systems running on the public cloud no longer need to be architected with peak usage in mind. These systems can scale up/down and in/out with the use of third-party solutions, truly making the environment as compact as possible.


ITOM, public cloud & AIOps: The power pack for SAP operations >>


So where does the complexity come into play? What most organizations have found is that installing, migrating and running SAP in these environments is so easy that they often end up in hybrid environments. This definitely goes without saying that while systems are being migrated from on-premise to cloud, they are in a hybrid environment; but consider the long term. Most SAP systems are not just SAP and many have some sort of non-SAP system or non-SAP source that it is connecting to. These could be legacy systems, third-party applications, or interfaces that could still remain on-premises, in another public cloud or most likely a mix of both. So now the consolidated SAP landscape, running with HA/DR across multiple public cloud zones/regions now needs to include other SAP systems or non-SAP applications, databases, etc.. spread across various hosting environments, easily complicating the system even further.
Software as a Service (SaaS) solutions
But complexity doesn't just end with the public cloud. Many software solutions are moving to a SaaS solution, where the software company is responsible for managing pretty much everything on the technical stack outside of some possible configuration and data within the system. Some well-known SaaS solutions in the SAP space include software like Ariba, SuccessFactors, Concur and even non-SAP solutions such as Salesforce. Historically the business use cases of these software systems were installed on-premise, meaning more to manage for a single organization. But as these solutions became more and more available as SaaS solutions, organizations have been quick to adopt them into their environments. Again, while this means less time managing and operating these environments for a single enterprise, it means more third-party interfaces and integrations into the SAP system.
Help for SAP Operations leaders
Putting it all together
It's rare these days to find an enterprise that is not in some sort of hybrid environment with a mix of on-premise, public cloud or SaaS solutions. Furthermore, it's rare to find an enterprise where their SAP production systems are not in some sort of HA/DR scenario. One can say this is due to the increase in cloud adoption or the lower cost of hardware and thus more affordable to be able to create these environments. Either way, the modern SAP landscape has arrived and capabilities to enhance the 24/7 availability of these environments will also increase. The adoption of cloud, whether public cloud or SaaS, is predicted to grow as well. As these complex environments grow, it may sound daunting, or even frightening, to take these scenarios on. This is why it's important to have a solution in place that can not only monitor, but manage these hybrid, powerful environments through a single pane of glass and automation.