6 min read
5 Ways to Manage a Complex SAP Environment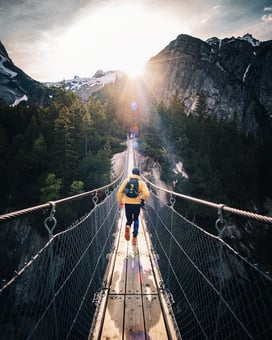 Effectively running your SAP environment should be easier. Root-cause, automation, operational visibility are few of the things to allow for better management of your SAP landscape
SAP is one of the largest business software companies in the world, with an estimated 425,000 companies in over 180 countries currently using SAP software. While new SAP solutions claim to increase reliability and efficiency, the overall landscape — which includes a mix of solutions, third-party applications, and a variety of integrations — is not less complex, and managing it is not a simple task. However, several software solutions in the market solve different pain points and help you better manage your SAP environment.
SAP Landscapes
SAP landscapes are designed to support the development, testing, and deployment of SAP software. They are typically used by organizations that have multiple SAP systems, or that need to share data and processes between SAP systems.
Here are five SAP environment challenges that threaten business continuity and how you can better manage each one to maintain control over complex SAP environments.


1. Use Root-Cause Analysis
Business-critical systems are highly complex, so it's not surprising that SAP follows suit. Custom developments and adjustments built over time combined with new software and hardware can become a "Frankenstack" that runs slowly and not as securely. Basic data queries start to take too long, SAP batch jobs lag and new vulnerabilities pop up that need patches. Each new issue inside your business-critical system, if bad enough, can directly impact your business' bottom line or your security.
Finding the root cause of any possible issue is difficult but not impossible as long as you have a tool that allows for root-cause analysis. Some tools will send you mass alerts to help you identify problems, but it can be difficult to sort out the top-line issue. Because these mass alert tools don't map items together or show how they correlate to one another, it can be time-consuming to weed through each alert.
With the right software, however, you will identify the root cause of an issue quickly without the distraction of unimportant notifications. In fact, a good solution may identify issues and trends ahead of time, allowing you to prevent those issues from happening altogether. Look for tools that have out-of-the-box dependencies that can easily identify the source of a problem, so there is little disruption and your business can get back to, well, business.


Next steps to manage your SAP environment >>
2. Look Into Complete SAP Landscapes
SAP landscapes are complex, with multiple systems including on-premise software, cloud storage, multiple vendors, and third-party applications that must be managed to ensure consistency. Most customers will have a hard time estimating the exact amount of SAP elements they have in their landscape. It's incredibly difficult to gain enough visibility into each SAP landscape and see how everything works together.
Just for a second, imagine a bucket of random LEGO blocks sitting on the ground. That bucket is your SAP landscape and the individual LEGO pieces are your landscape components.
You can look inside the bucket from the top and somewhat understand all the shapes and sizes of the blocks inside the bucket. But that's about it. This is what it's like to have no visibility or a clear understanding of how each component is working together inside your SAP environment.
If you look a little closer, you can see how each LEGO can snap together, outside of the bucket, to create a masterpiece. The same is true with an SAP environment and your SAP HANA database. Monitoring your SAP environment with tools to clearly see each process, and how it connects to other processes and systems, can provide insights you can act on early and simplify forecasts and planning.
A good example of how system-wide visibility can help prevent problems is that if your development is running a different patch level or different Kernel levels than your production level, running their new custom development on production might result in it behaving not as designed. Getting a clear view of the versions and patches running in your landscape across development, production, QA and sandbox can prevent such a problem in advance.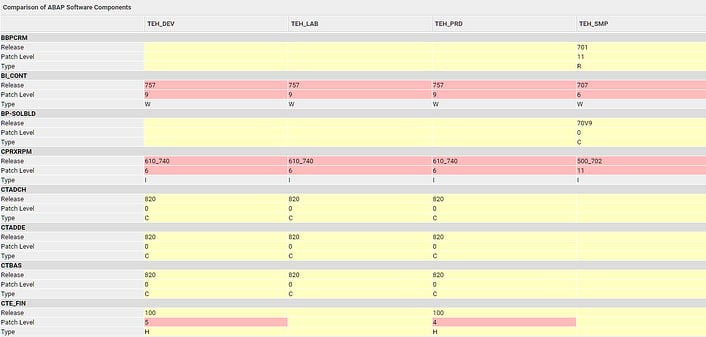 3. Embrace SAP Automation in the Cloud
Many legacy SAP workflows are being shifted to the cloud. Most organizations choose to do it gradually, starting with some specific systems (finance, for example) and then following up with other systems. This results in a hybrid environment with one or multi-cloud providers. While there are tools for cloud management, those typically do not provide visibility to SAP or to the on-premise performance. Similarly, many on-premise tools do not provide visibility and load balancing between cloud and on-premise based on SAP performance. So while cloud migration is supposed to save costs and decrease complexity, it often increases complexity resulting from a hybrid scenario. As such, cost savings can only be realized if the system is managed in an efficient and automated way.
Cloud automation solutions for SAP environments should be landscape-wide (cloud and on-premise). They should also include the ability to scale the cloud in real-time based on system-wide resources and a way to automate the system maintenance. Cloud automation tools should also always provide proactive and predictive operations insights.
An example of a company that has smartly embraced SAP automation is one of the world's largest producers of chemicals and textile fibers. This organization needed to complete an SAP migration to AWS and implemented Avantra's monitoring solution to provide in-depth monitoring of their SAP systems. Today, the company is still using Avantra to automatically monitor, manage, analyze, and identify potential issues.


4. Track Auditable Configuration and Compliance Changes
In the old world, all publicly traded companies and many non-public companies were audited each year. These days, more and more companies are going through one type of audit or another almost every month.
Data governance and compliance are important for all companies, and it's incredibly important that your SAP environment and your SAP Master Data Management system protect data carefully. You need to be sure your systems are tracking all configuration changes not only to ensure your company can be properly audited but also to ensure ongoing security and compliance.
If SAP configuration changes are done that are not in compliance with your company's security policies, you don't want to find out about it in an audit or worse, when security has been breached and damages your company.
While GRC solutions ensure end-user compliance monitoring they may not cover client settings, database users, and other system related security checks.You need to make sure you have tools that notify you immediately if a change is done or if your system is not properly locked.
Without third-party software, the task of protecting data and tracking changes is effectively manual, and you're on the hook for creating your own systems and processes to solve this issue. However, using IT operations automation tools, you can check for changes in your SAP environment, ensure audit loops are closed and be confident that relevant documentation is in place. Such a solution can also enforce these security policies in real-time helping to ensure that your SAP systems are protected and tracked from the wrong people, whether they are inside or outside your organization.


5. Take Advantage of Predictive Analysis for Your SAP Environment
One final way to better manage your SAP environment is through predictive analysis, which can help you forecast, plan, and budget your resources. Due to the lack of cross-landscape and environment-resources utilization in your business intelligence software, it can be hard to predict what your resource needs will look like in a year's time, or in some cases, even a month's time. Manually processing data and crunching numbers is a tedious process that leaves space for errors, resulting in poor budget planning, not having the right hardware on time and unplanned load on the IT team.
You can take advantage of the power of predictive analysis, which encompasses various statistical techniques from predictive modeling, machine learning and data mining to make predictions. With this as part of your system, you can prevent terrible failures and perform better overall budget and resource planning.
Discover how Avantra can help you overcome SAP environment
operational challenges. Watch a short demo or better yet, try Avantra free for a limited time >>