SAP Operational Transparency


Complete Visibility into all Your
SAP Systems and Operations
Complex SAP landscapes often lack operational transparency because of their many components, hampering efforts to optimize the use of these resources.
Avantra's easy-to-use control panel and automated business process monitoring, reporting, and notification escalations provide your team an accurate, up-to-date, and customized view so they can see, adjust, and optimize your SAP landscape and its operations.
Operational Transparency Examples
Prevent Failures with Real-time Monitoring
Avantra's real-time monitoring includes both native and custom checks and frees you from dependence on CCMS or any other SAP tool. If you can run SAP on the OS or database, Avantra can monitor it. Our solution is built to allow constant, automated monitoring, saving you at least 20 percent of the hours you'd typically spend on daily checks. We've even included native checks for technologies such as HANA and BOBJ. As a Silver SAP Partner and technology provider for SAP-centric business, Avantra provides monitoring, management, and automation for SAP products across your entire landscape.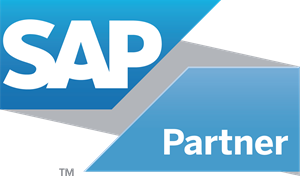 Interactive Dashboard
Easy to build, easy to use—view and control your SAP landscape the way you want to.
What if you could enable each team member to see exactly what they need from your SAP landscape to do their specific job? With Avantra, you can build as many different dashboards as you need, presenting each user the information they need without any special coding—your CIO, IT and Basis teams, individual users and customers of multi-tenant MSPs, and more.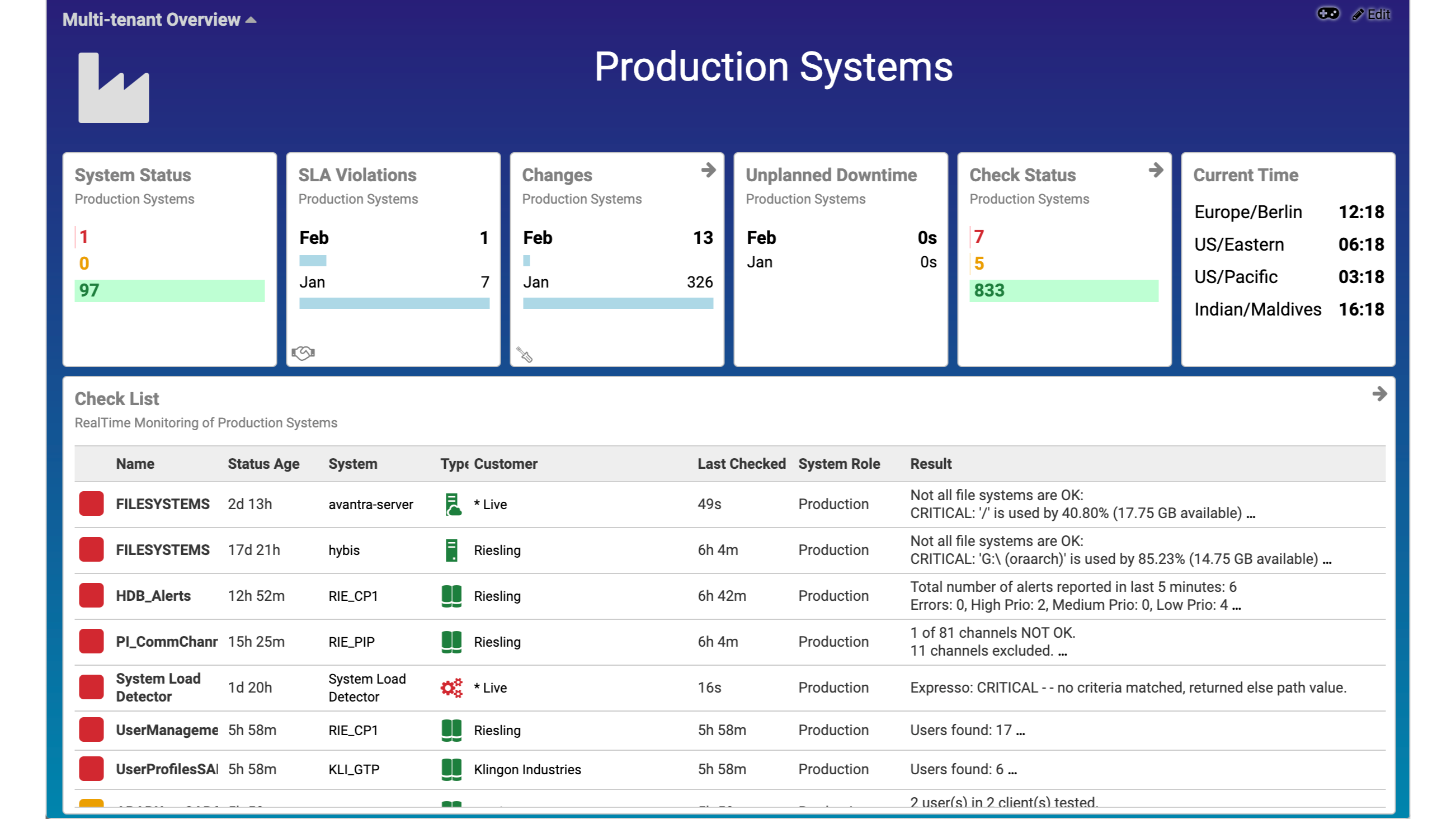 Business Process Monitoring
Ensure smooth, clear operation of business processes involving SAP components.
Avantra provides visual representations of your business processes and monitors those processes to provide visibility into their inner workings. The result is a clearer cross-team understanding of how SAP and other component interfaces affect the success of business processes, allowing teams to quickly identify the source of a business affecting issue.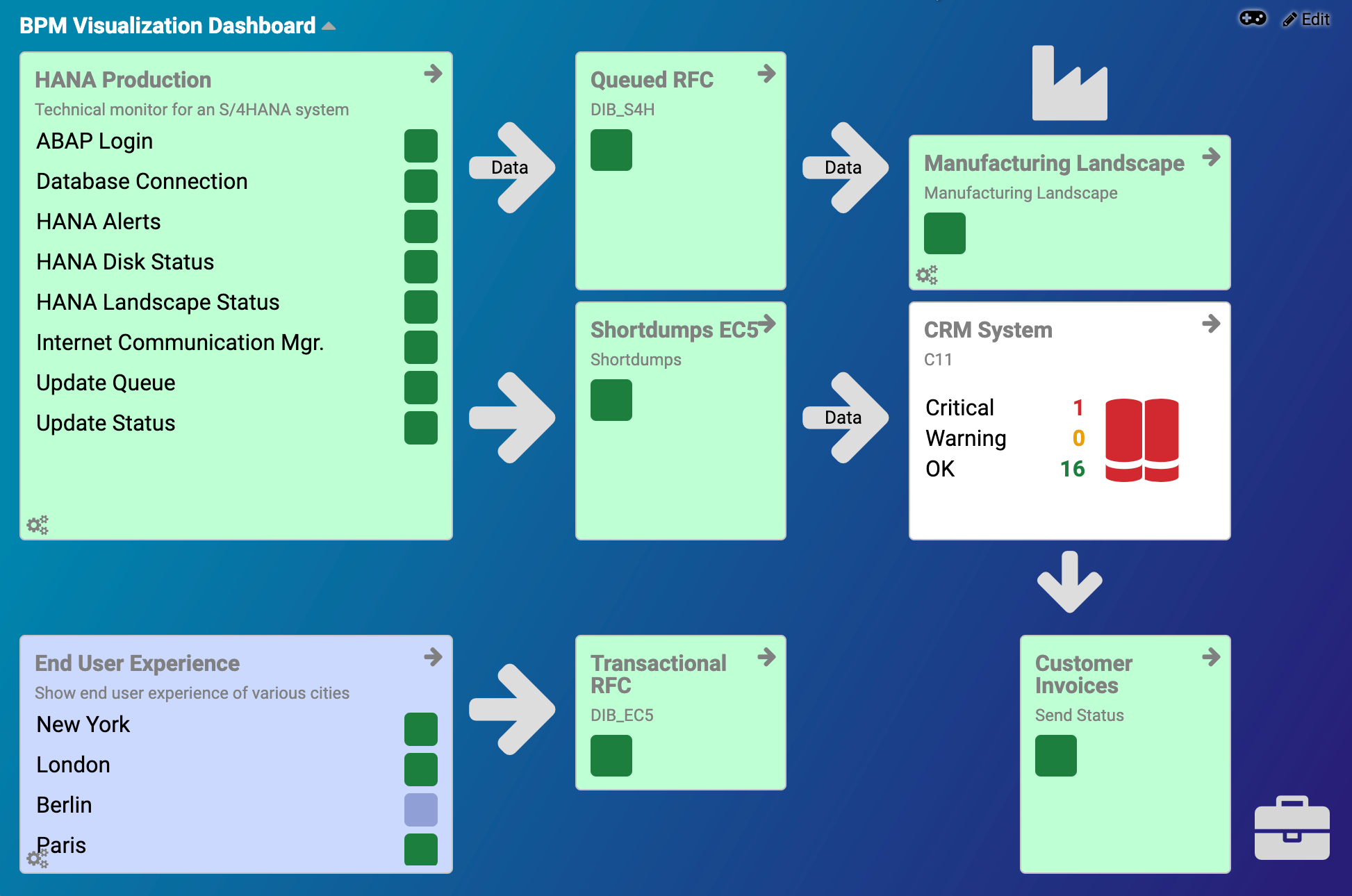 Notification Escalations
Smarter notification escalations ensure the right person gets notified at the right time.
Many SAP monitoring solutions tend to create hundreds of redundant and "side effect" alerts and send them to everyone at once. What if, instead, you could both reduce the number of alerts and ensure a notification goes only to the team members that need it, when they need it? Avantra not only compounds these excess notifications into a single smart alert, but allows you to define and execute an escalation path automatically. led This ensures the correct people get the correct notifications at the correct time, reducing the confusion as to who is responsible to act when an anomaly becomes an actual issue.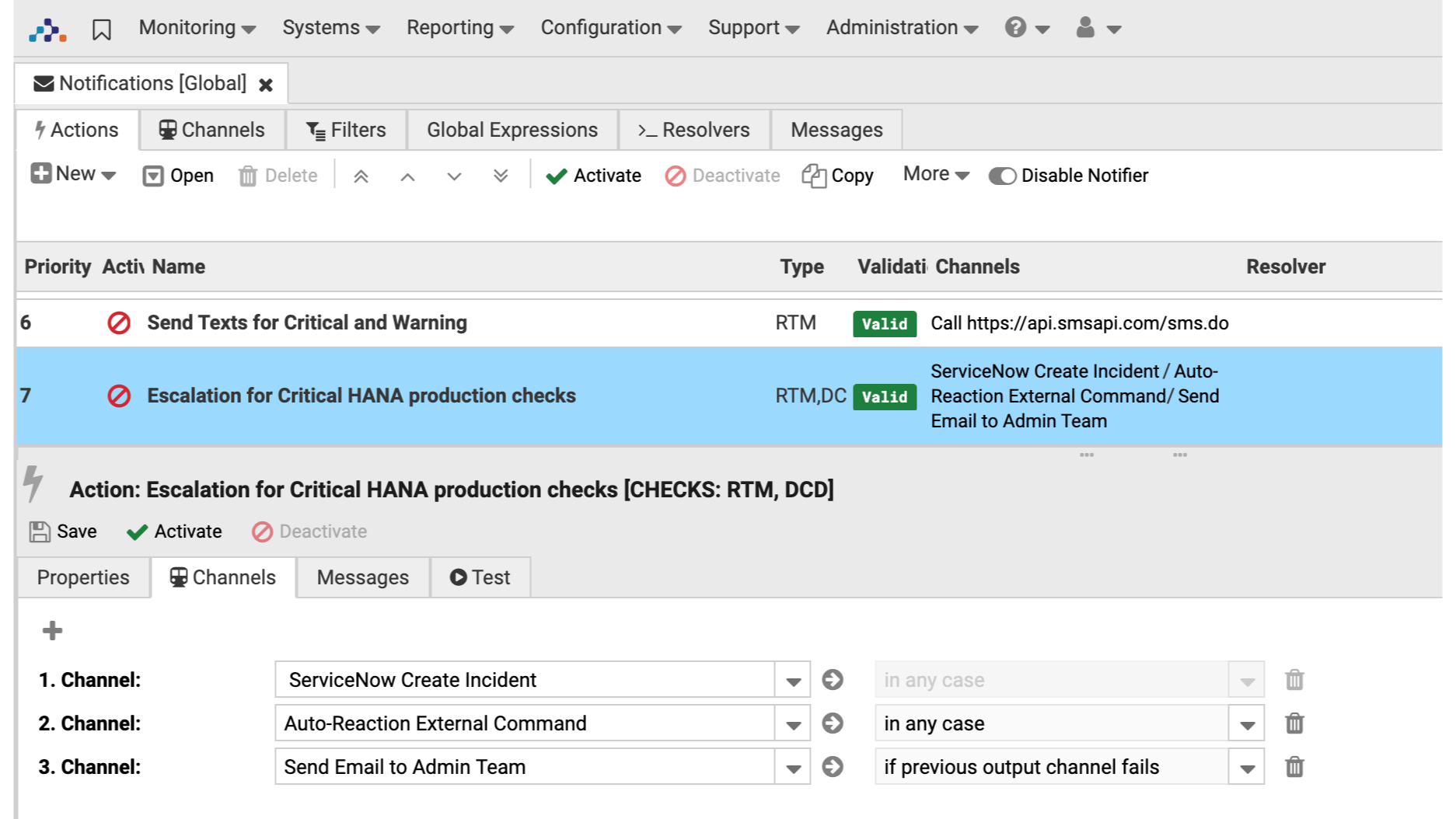 Automated Reporting
Template-based customized reports are efficient, consistent, accurate—and automatic
Reporting is a time-consuming, expensive, and error-prone manual process for most enterprises and MSPs. What if, instead, you could produce those reports automatically, with zero human interaction, no mistakes, and with nothing forgotten or left out? With Avantra's automated reporting, you can create templates that generate reports on SLAs, compliance, performance, and more—automatically on a schedule you define or on-demand in just seconds.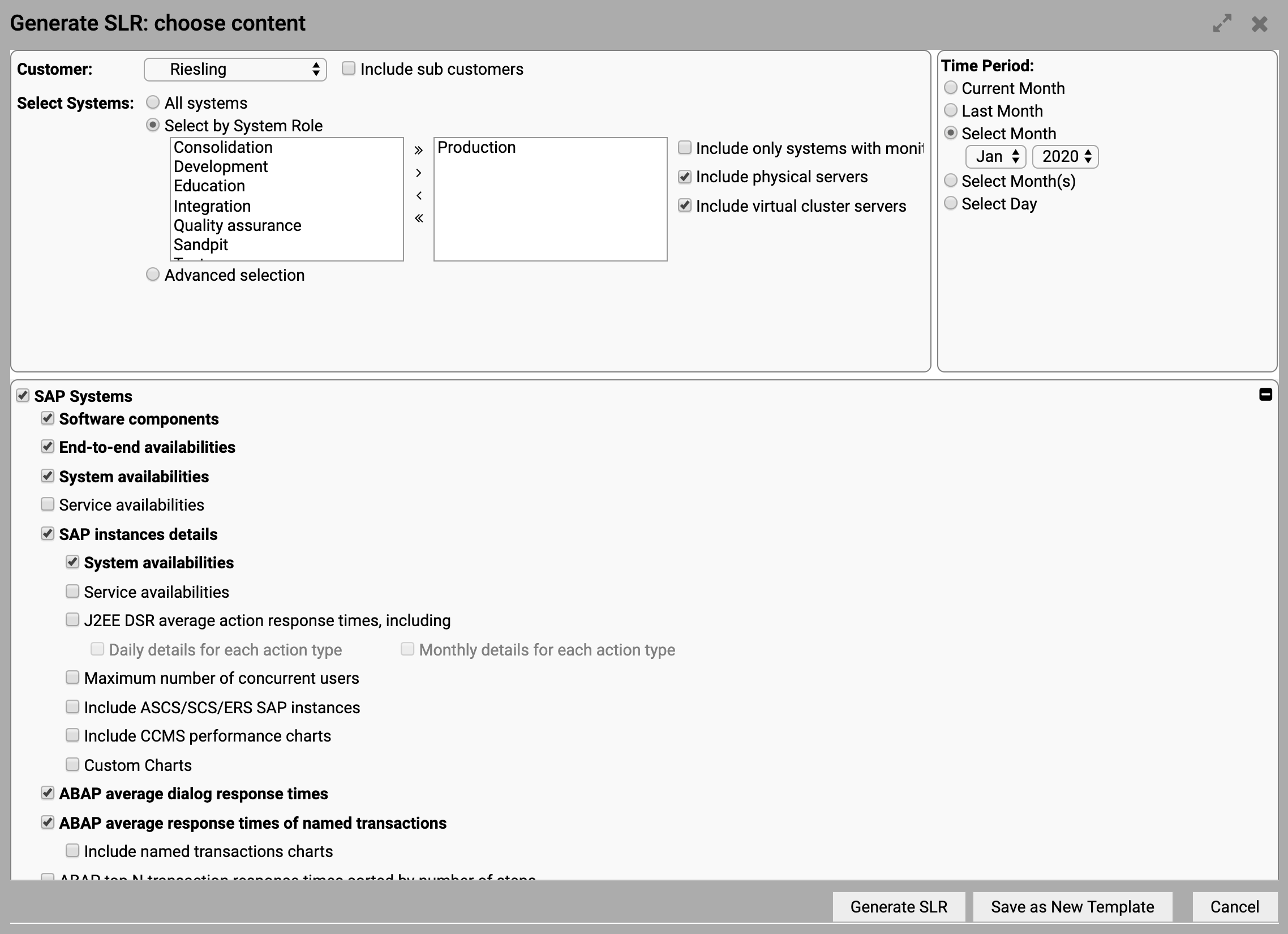 Increase SAP Automation, Operational Transparency, and Actionable Insights with a Single Solution
Using Avantra we prevented 2 Major Failures in SAP Production Systems. We've also reduced server updates implemented to just 1 to 2 hours, post-processing of system copies reduced from 3 hours to 3 minutes and adding a new system to the monitoring process reduced from half a day to just 30 minutes