SAP on Cloud Automation
Automatic performance-based scaling, landscape detection, and synchronization.
Integration with Major Cloud Providers
Automatically scale your SAP systems on any major cloud.
SAP systems weren't designed to take advantage of the elasticity of the cloud. Cloud providers' auto-scaling tools can't optimally scale SAP on the cloud because they have limited visibility into SAP internal operations. Avantra's monitoring has complete visibility into your SAP system processes and your cloud or hybrid environment which lets you tap into the scalability of the cloud. With direct integrations with hyperscale cloud providers like AWS, Google, Microsoft, and Alibaba, Avantra can provide monitoring, management, and automatic performance-based scaling of your SAP systems in cloud, multi-cloud, and hybrid landscapes.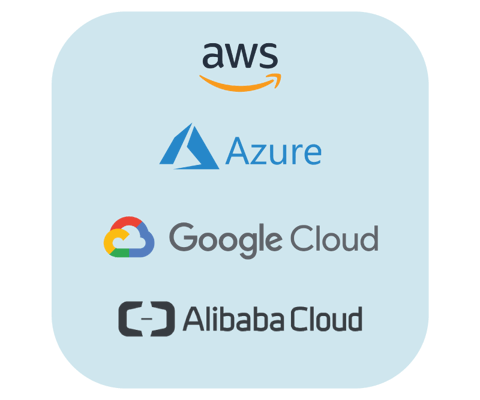 Fast, Simple Configuration
Quick install and auto-discovery mean you're up and managing your SAP on IaaS in no time.
Why should it be so complex to set up monitoring, managing, and scaling your SAP systems on IaaS? Using IaaS is supposed to simplify your IT operations. Unlike other tools that require lengthy, complicated configuration, setting up Avantra to monitor and manage your IaaS-based SAP landscape on AWS, Azure, Google Cloud, or Alibaba is as simple for on-premise systems. Fill in a few fields and Avantra provides automatic landscape detection, synchronization, best-practice monitoring, and performance-based scaling. In addition, Avantra specific features designed for customers running SAP on IaaS, such as stopping an entire SAP system including all its cloud VMs with a single click.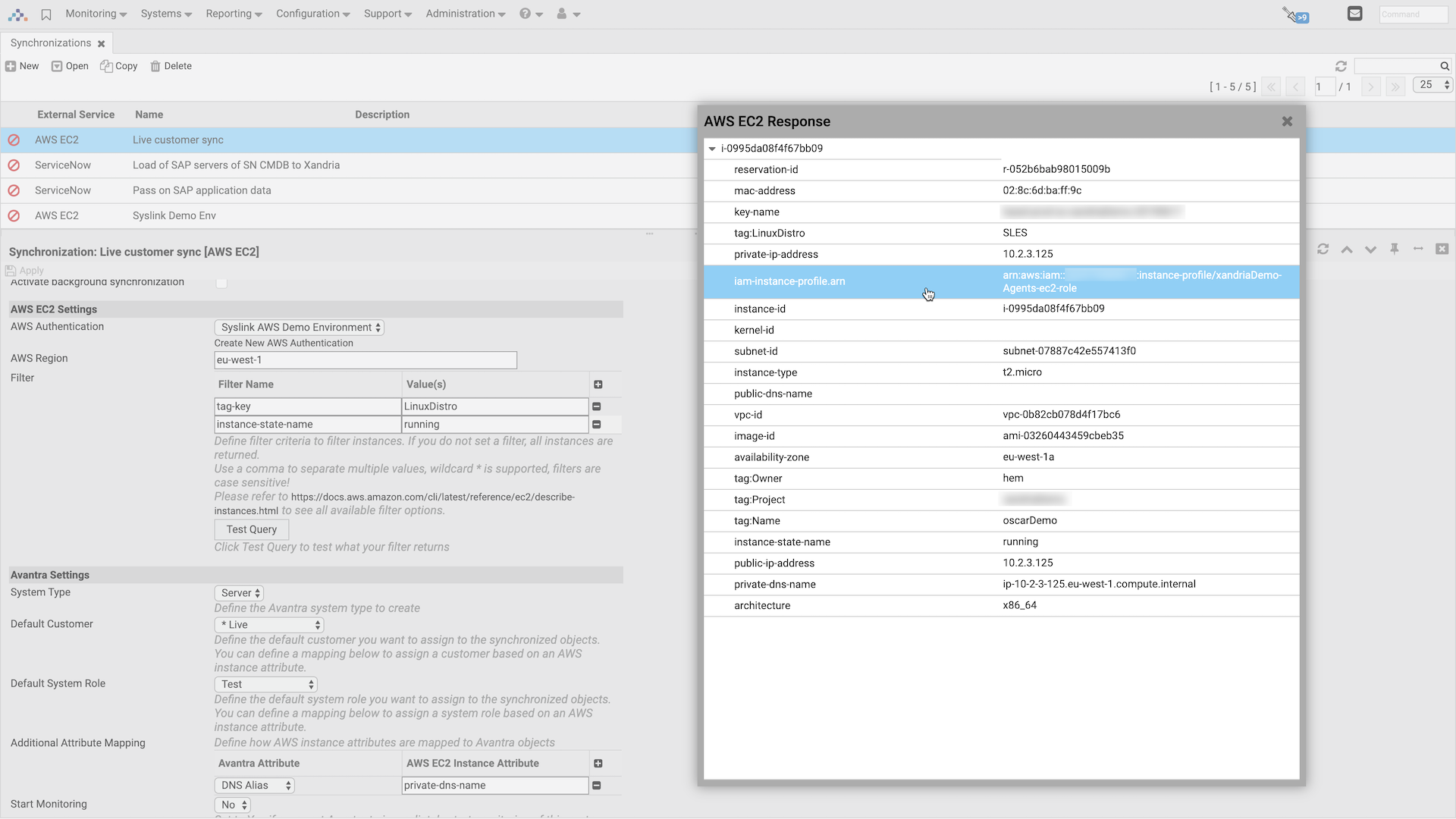 Monitoring for SAP and non-SAP SaaS
Monitor both SAP SaaS, third-party SaaS, and web services with ease.
Using its built-in SaaS support, Avantra can manage, monitor, and automate a full range of SAP SaaS products, including SAP Concur and SAP SuccessFactors, as well as applications deployed on the SAP Cloud Platform (Neo). Besides SAP components, however, a typical cloud-based IT landscape contains other applications which need to be monitored. Avantra provides monitoring for both SAP and third-party SaaS products, as well as apps developed internally or by third parties. Avantra can mine the interfaces for these services and automatically set up performance monitors for them.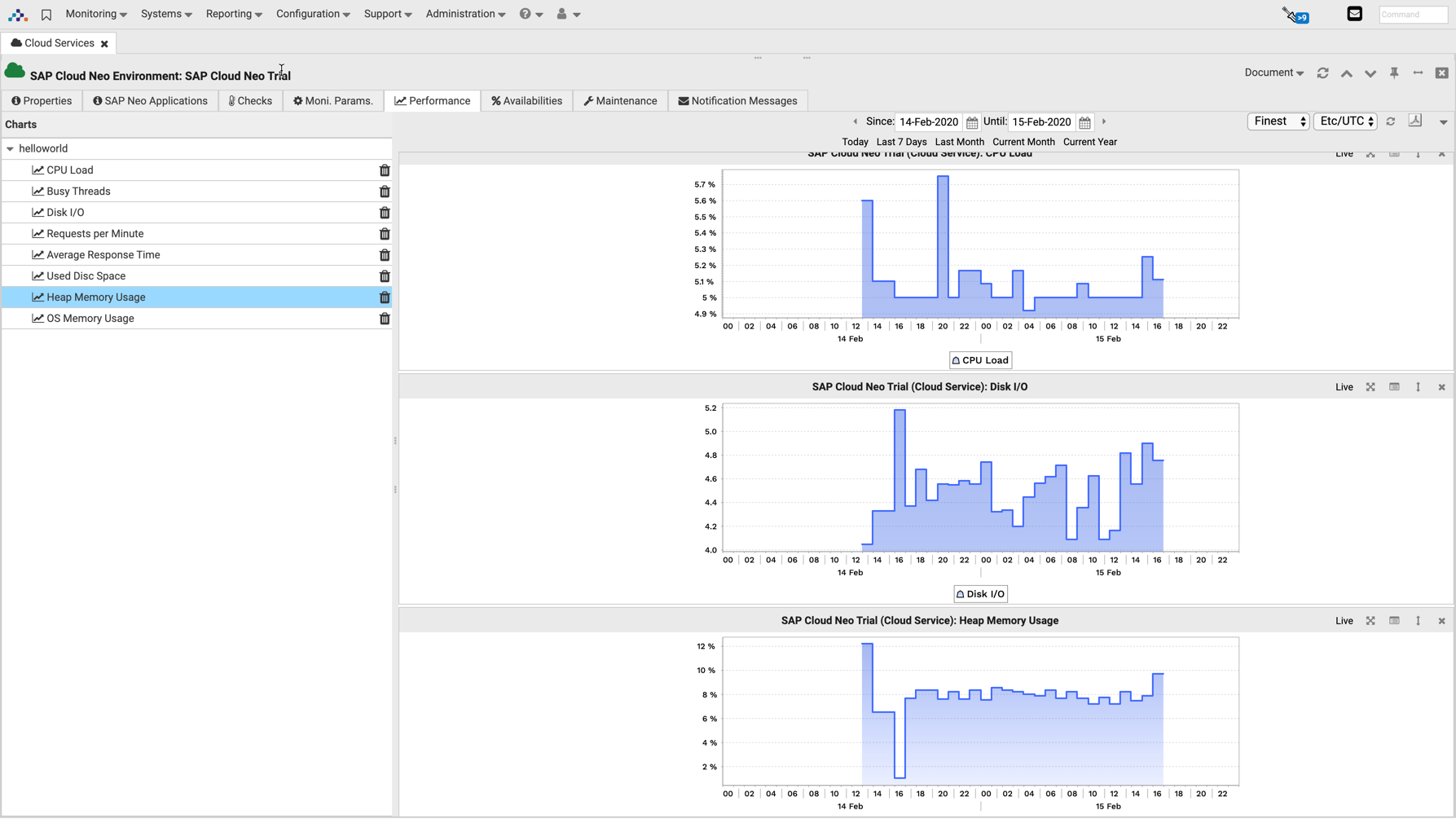 Direct ServiceNow Integration
Automatically open tickets and track the status of monitored SAP components
Avantra can detect the servers defined in the ServiceNow CMDB and automatically apply monitoring for them. After deploying the Avantra agent, when Avantra detects anomalies with these systems, it automatically creates incidents in ServiceNow's IToM incident management system. The ServiceNow integration is built into Avantra, meaning there's no need to purchase a separate product or build your own complex, multipoint integrations.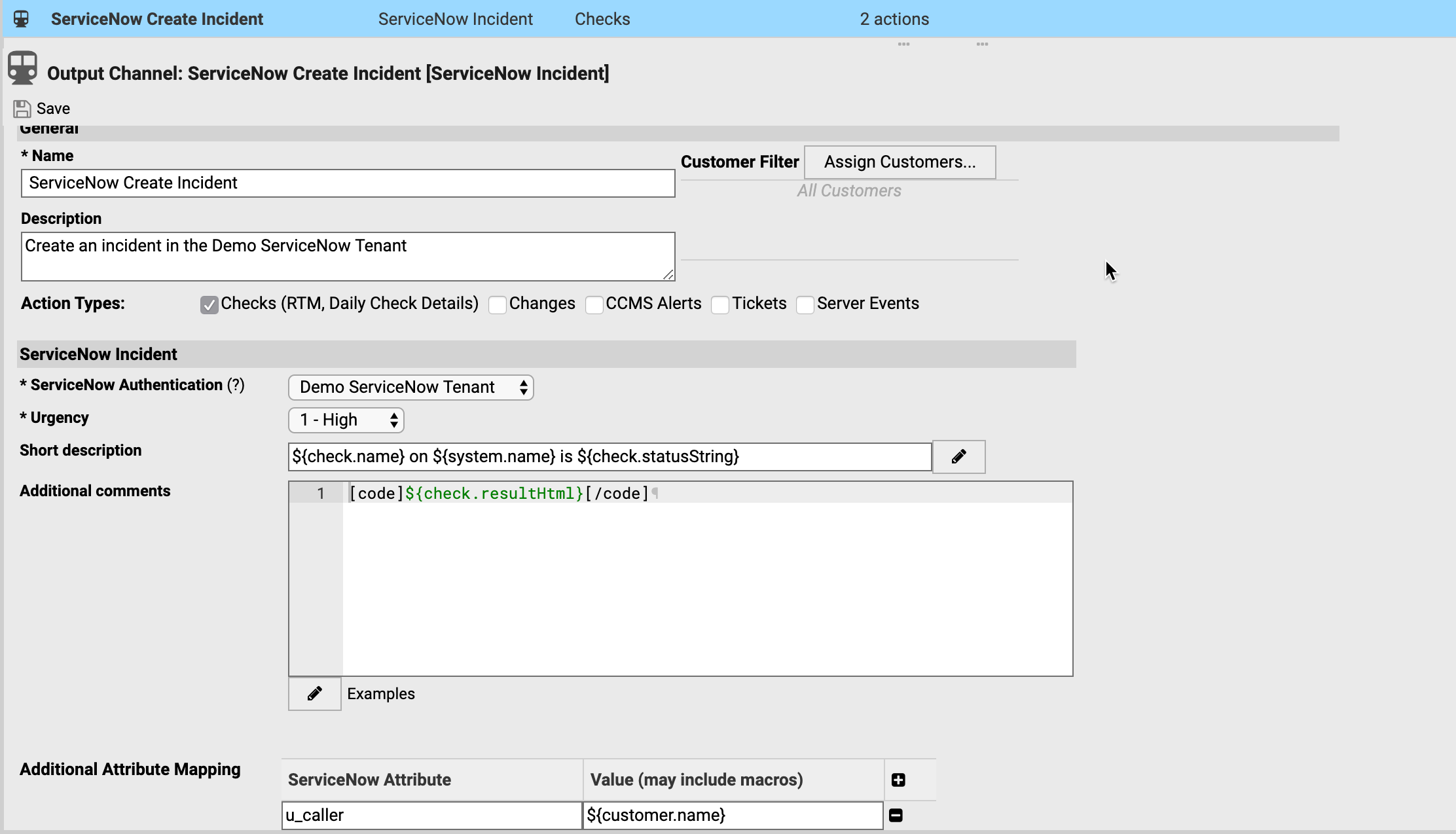 Managed Technologies
We manage a variety of technologies—because every SAP-centric landscape is unique.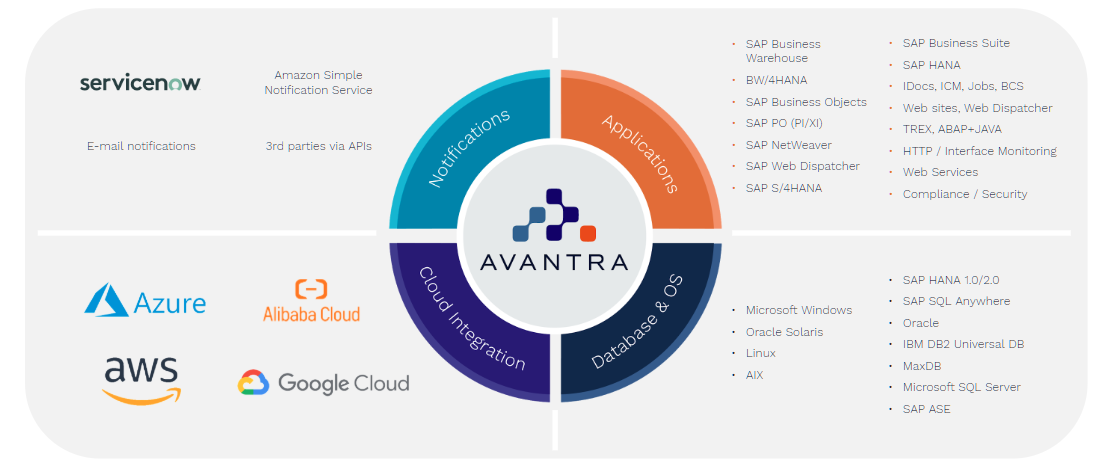 Increase SAP Automation, Operational Transparency, and Actionable Insights with a Single Solution
Using Avantra we prevented 2 Major Failures in SAP Production Systems. We've also reduced server updates implemented to just 1 to 2 hours, post-processing of system copies reduced from 3 hours to 3 minutes and adding a new system to the monitoring process reduced from half a day to just 30 minutes