Designed by Basis Engineers for Basis Engineers
Understand everything
happening in your SAP
world automatically
Observe with Avantra

Eliminate out of hours work
Avantra constantly observes your SAP environment - taking in billions of observations with our customers every day and presenting you with a single view. No more false alarms at 3 am.
With Avantra always on, you can be more hands off. Finally free yourself from manual system tasks as Avantra automatically detects and highlights issues before they impact your landscape using ML based predictive analytics.
Scale and add systems instantly
Avantra automatically creates the server and detected SAP systems when the agent is deployed. Command line arguments to the Avantra agent auto register the agent and the new server with Avantra. The hostname and IP addresses are also setup - dramatically reducing the complexity of onboarding. Even junior team members can handle the simple onboarding process - saving you time so you can focus on your strategic projects.
Full integration with major cloud providers
Bring the full benefits of the cloud to your SAP systems with Avantra Enterprise. SAP systems weren't designed to take advantage of the elasticity of the cloud. Cloud providers' auto scaling tools can't optimally scale SAP on the cloud because they have limited visibility into SAP internal operations.
Avantra has full integration and complete visibility into your SAP system processes via Cloud, hybrid, or on-premise Hyperscalers which lets you tap into real scalability for your environment.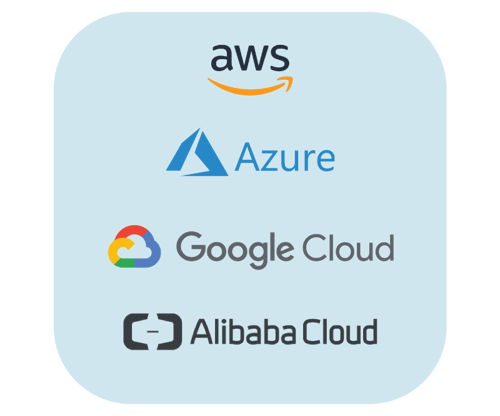 Quick onboarding of SAP systems

Set up basic monitoring
Avantra now gives you the power to monitor some aspects of an SAP system without system credentials or importing our ABAP transports. Avantra detects the state of a system - even without any code installed on SAP - allowing for immediate basic monitoring. If there are credentials maintained and the transports have been imported, Avantra adapts the capabilities depending on what has been found. This gives you or your juniors an immediate checklist, giving you value from day one.
SAP cloud automation platform for performance based cloud scaling
With deep visibility into your SAP operations, Avantra provides dynamic KPI and performance based cloud scaling that can't be achieved with any other solution in the market. Thanks to the secure, multi tenant, multi cloud management platform, you can manage all your cloud environments through one powerful product with complete transparency. Giving you the ability to analyze and compare the performance of different clouds - driving maximum efficiency for you and your business.
VMware integration
With Avantra, you can build automations for VMware virtual machines without having to take manual steps to restart it. This integration brings the capabilities that Avantra users have benefited from with our cloud hyperscalers - including automatic import of systems to Avantra and enhanced capabilities for starting/stopping these servers to your cloud and on premise landscape.
Realtime native monitoring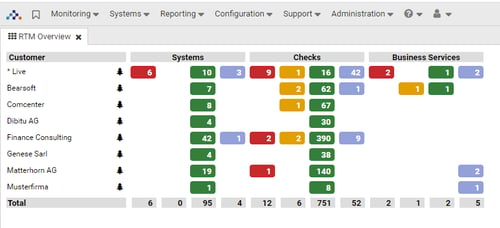 Native monitoring of systems
Built to allow continuous, automated system monitoring, Avantra also allows native checks for technologies such as SAP S/4 HANA and SAP Business Objects. Avantra lets you define the monitoring capabilities of your daily checks to receive the proper reports. You decide what you want to be monitored and when (and if you want to use best practice default thresholds). In all, Avantra saves at least 25 percent of the hours your team would typically spend on daily checks.
Automatic change detection
A constantly changing landscape shouldn't require a lot of manual, error prone, monitoring configuration. With Avantra, simply connect a new server - either physical or virtual - and install the Avantra agent. Avantra will then automatically identify the server, check for specific components (server, network, OS, SAP instances, HANA environments, databases, third party apps and more), and apply the relevant monitors. Adding new systems is simple, fast, consistent, error free - and completely automatic.
End to end monitoring
Every landscape is unique, and so are its monitoring needs. In addition to the 160+ built in best practice checks, Avantra allows you to easily add custom end to end checks to address your organization's most unique and specific monitoring requirements. Custom checks are so flexible that there's never been a monitoring request Avantra couldn't take on - even with thousands of Avantra systems (and millions of checks running daily) around the world.
ML based predictive analytics
Avantra Enterprise uses smart prediction that utilizes machine learning (ML) algorithms to determine the trend of future values of specific checks based on historical data. This allows Avantra to hold off on issuing a false warning or critical notification, allowing you to focus on the real issues, and giving you the time to focus on innovation projects.
SAP HotNews analysis
New to our 21.11 release, Avantra Enterprise now performs an automatic scheduled download of changes from released SAP HotNews. Identifying and highlighting critical fixes automatically that otherwise involve many manual hours of work that may be missed or left unresolved. With Avantra, you can automatically communicate those key system issues, before they pose a problem.
Predictive resource planning
Avantra uses predictive analysis of your past resource utilization and growth, so you'll know exactly when you'll need more servers or database instances. Avantra helps you to prioritize the servers or databases that will run out of resources faster, ensuring you have capacity when it's needed, and allowing you to schedule the necessary upgrades before these systems become a problem.
Business process monitoring
Business services
Gain end to end clarity of business process performance over SAP and non SAP components. Define business processes graphically for better understanding and visibility for you and your team. Avantra's business process monitoring allows you more control over business services and composite checks with clear graphical representations, enabling better cross team understanding and operational transparency – streamlining your organisation's IT workflow and allowing you the time to focus on innovation initiatives.
SAP security custom checks
Avantra provides custom security, compliance, and auditing checks to monitor your SAP systems for unauthorized access attempts. It can then notify and escalate the event to the security team or, using Avantra's flexible workflow automation engine, automatically trigger a sequence of custom defined activities that you deem appropriate to contain the threat. Automatically protect your SAP systems from tampering or unauthorized access – allowing you to always stay on top of security issues and minimize your exposure to risk.
Platform extensibility through JavaScript
With RUN_JS, you can create custom checks and automation steps in JavaScript code and run them on the Avantra platform. Avantra 21.11 now gives you even more control over these custom checks. With the newest release, you can test RUN_JS directly with custom code on a specified monitored system and reduce the development cycle time from five minutes, to just seconds. With the new 21.11 product release, Avantra now includes a brand new API documentation site.
Dashboards
With Avantra, building a dashboard is just as easy as using one, and unlike other SAP solutions, Avantra allows you to create as many dashboards as you need. Convert a business process into a dashboard with a single click. Easily create and customize the dashboards that you need for each different team member, customer, or user. All of Avantra's dashboards are also accessible from anywhere via a web browser, meaning there are no applications to download or install.

Service level reporting
Build and generate detailed, customized reports automatically with Avantra. Create templates for reports on SLAs, compliance, performance, audits, and more, and generate them automatically either on a schedule you define, or on-demand, in just seconds. Spend less time on reporting, and more time on innovation.
Availability overview
Avantra automated reporting almost eliminates the time and effort required to build and generate reports. With Avantra, report generation is fully automated with zero human interaction, and reports are always accurate and always ready - exactly when you need them. This gives you and your team more time to tackle critical projects, or to complete other innovative initiatives.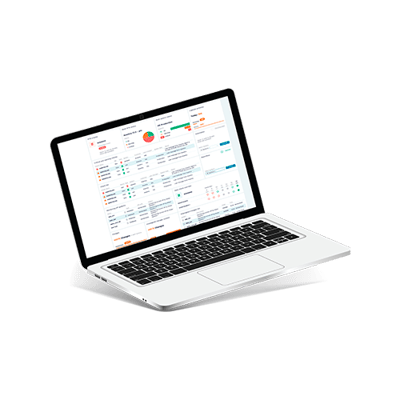 Your end to end AIOps platform
Avantra Enterprise is an end to end platform for AIOps and ITSecOps scenarios -
with best practices configuration, security vulnerability patching,
system refreshes and anomaly detection automations that
junior admins can deliver.
Observe
Know exactly what's in your SAP estate at any moment. Using ML based predictive analytics Avantra gives you a clear view of anomalous configuration and runtime issues. Everything from security hardening to predicting future system overloads.
Seamlessly automate mission critical SAP operations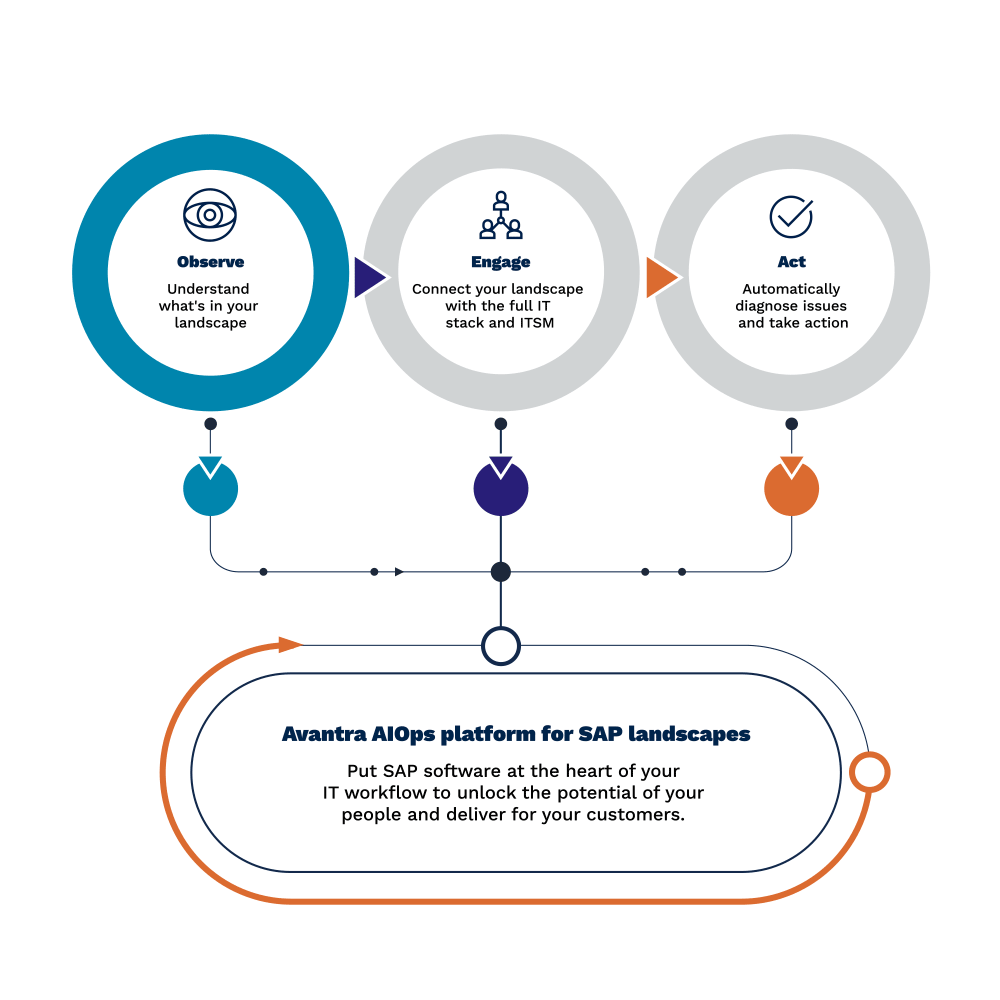 Pillar 1
Hover to reveal addiitonal detail.
Pillar 1
Hover to reveal addiitonal detail.
Pillar 2
Hover to reveal addiitonal detail.
Pillar 2
Hover to reveal addiitonal detail.
Pillar 3
Hover to reveal addiitonal detail.
Pillar 3
Hover to reveal addiitonal detail.
Observe with Avantra
Understand everything happening in your SAP world with an AIOps platform
designed by Basis Engineers for Basis Engineers
Discover how to integrate your entire SAP landscape
Help is here for Basis teams
The technical SAP world seems to be changing quickly these days. This Basis engineer's checklist goes into detail about each of these technical layers.
Join the world's most innovative companies that trust Avantra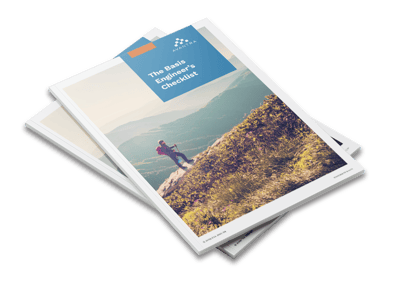 The Basis engineer's checklist