Open APIs
Go outside the box and integrate your own applications with Avantra.
Access to "Everything Avantra"
Whatever data you can see in Avantra, your application can get.
What kind of information can you get using Avantra's Application Programming Interface? Practically everything, because any data you're able to access, see, and report on in Avantra via a Control Center dashboard or dashlet is accessible via the Avantra API. Lists and configurations of all your SAP system components, servers, applications, databases, network connection information, monitoring data, alerts—if it is in Avantra, you can access it with the API. That means you can use Avantra data in your own application for whatever purpose you need.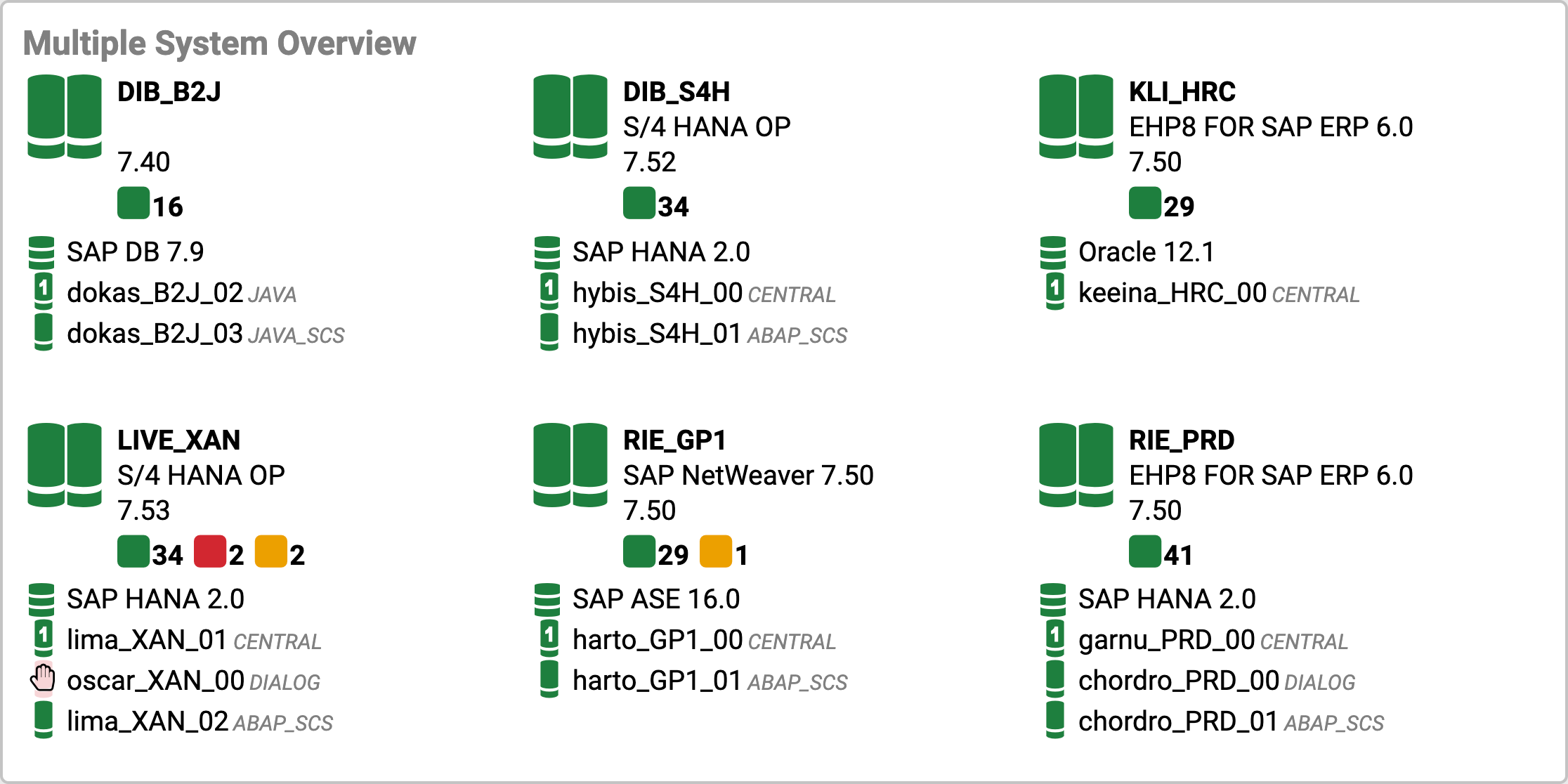 Pre-Built APIs
Manage your landscape better with APIs into major cloud and SaaS providers.
Avantra has APIs that allow it to monitor and integrate your SAP and custom applications with major cloud providers as well as our strategic partners' SaaS applications. Here are the cloud/SaaS environments for which Avantra currently has APIs. (Contact us to inquire about APIs and integration to other SaaS applications.)
- AWS (Amazon Web Services)
- GCP (Google Cloud Platform)
- Azure (Microsoft Azure)
- AlibabaServiceNow CMDB (Asset Management) and ItoM (Incident Management)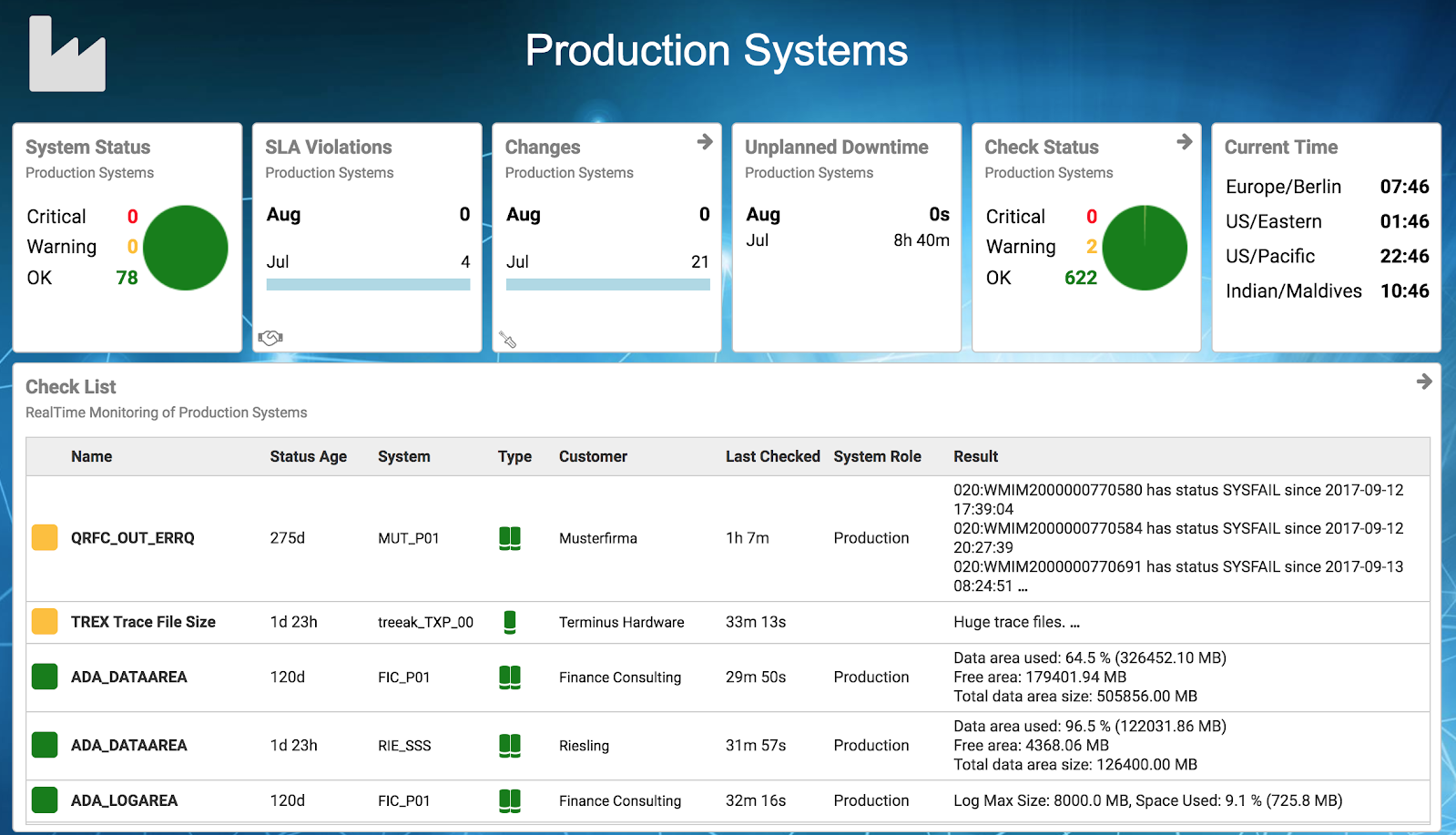 Integration Using Open APIs
Extend the capabilities of your own apps with data from Avantra.
Need to add additional features to your own application that requires data about your SAP landscape? What better source for that information than Avantra? Avantra offers developers an open API, which allows applications to access and use practically any raw data within the Avantra system and database. Because Avantra is continuously monitoring your landscape, applications using the Avantra API will always have data that is up to date. (You can also access past event data, too.)
With the Avantra API, you can integrate Avantra data into your ticketing system, support system, data analytics application, or any other IT operations and management tools that can access data via an API/web service. The API also allows you to create new data in Avantra, such as creating new monitored objects from within a custom CMDB. In addition, Avantra offers command line import scenarios, allowing you to bulk load an entire group of servers and systems defined in a spreadsheet file.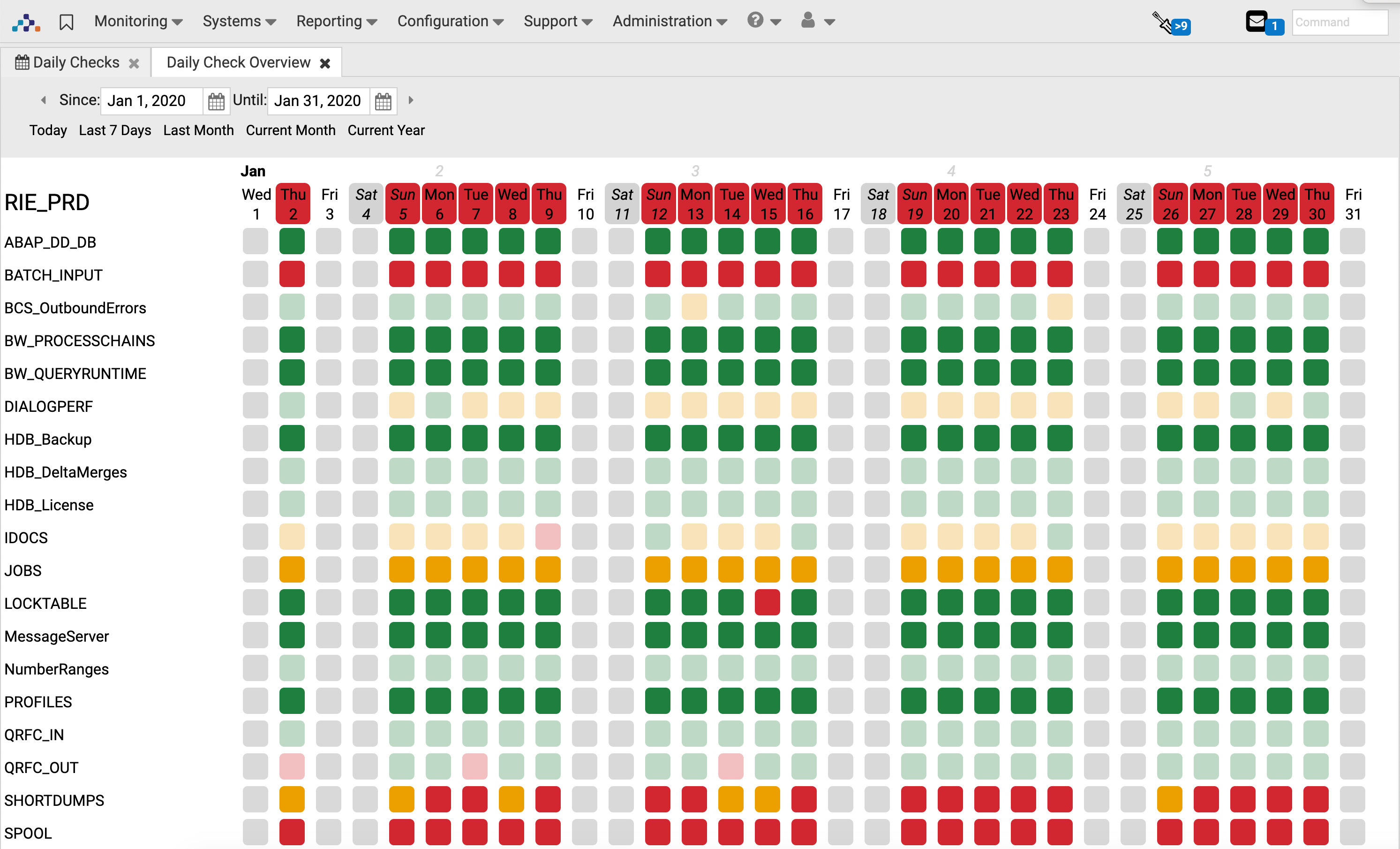 Managed Technologies
We manage a variety of technologies—because every SAP-centric landscape is unique.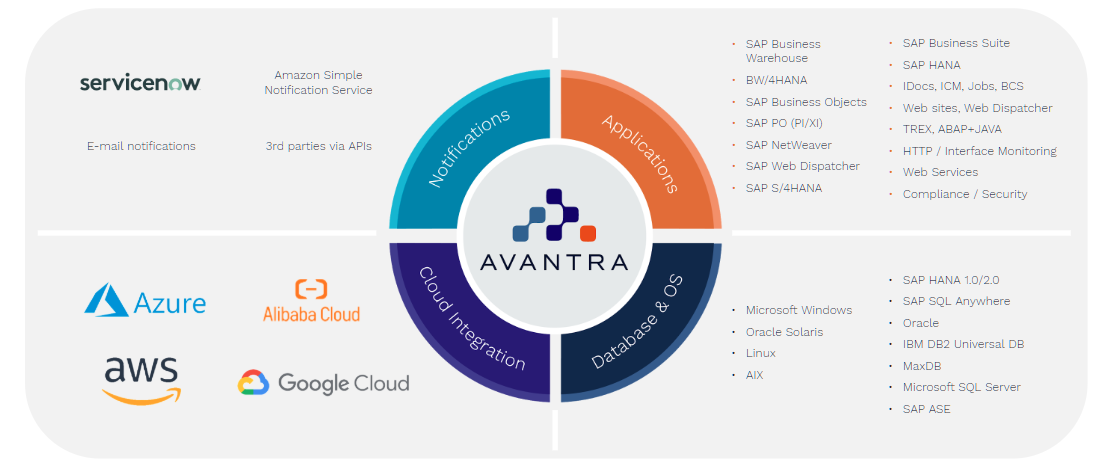 Increase SAP Automation, Operational Transparency, and Actionable Insights with a Single Solution
Using Avantra we prevented 2 Major Failures in SAP Production Systems. We've also reduced server updates implemented to just 1 to 2 hours, post-processing of system copies reduced from 3 hours to 3 minutes and adding a new system to the monitoring process reduced from half a day to just 30 minutes