Making SAP landscape operations easier
With Avantra, SAP customers achieve more. Because there's never enough hours in the day, and managing complex environments is tough enough. Avantra automates the daily checks and routine tasks that stop your teams focusing on the future. Whether that's preparing your journey to the cloud, digital transformation or IT innovation. You deserve to know that your critical systems won't let you down - and if they do, you'll be the first to know.
Full-Stack Automation
Avantra's full-stack automation platform allows businesses to dramatically reduce manual effort as well as resources by automating repetitive activities like monitoring, reporting, audit, security, and updates.
Ready to learn more? Watch our on-demand viewing of Zero-touch Automation - Rethinking SAP Technical Operations with Tyler Constable.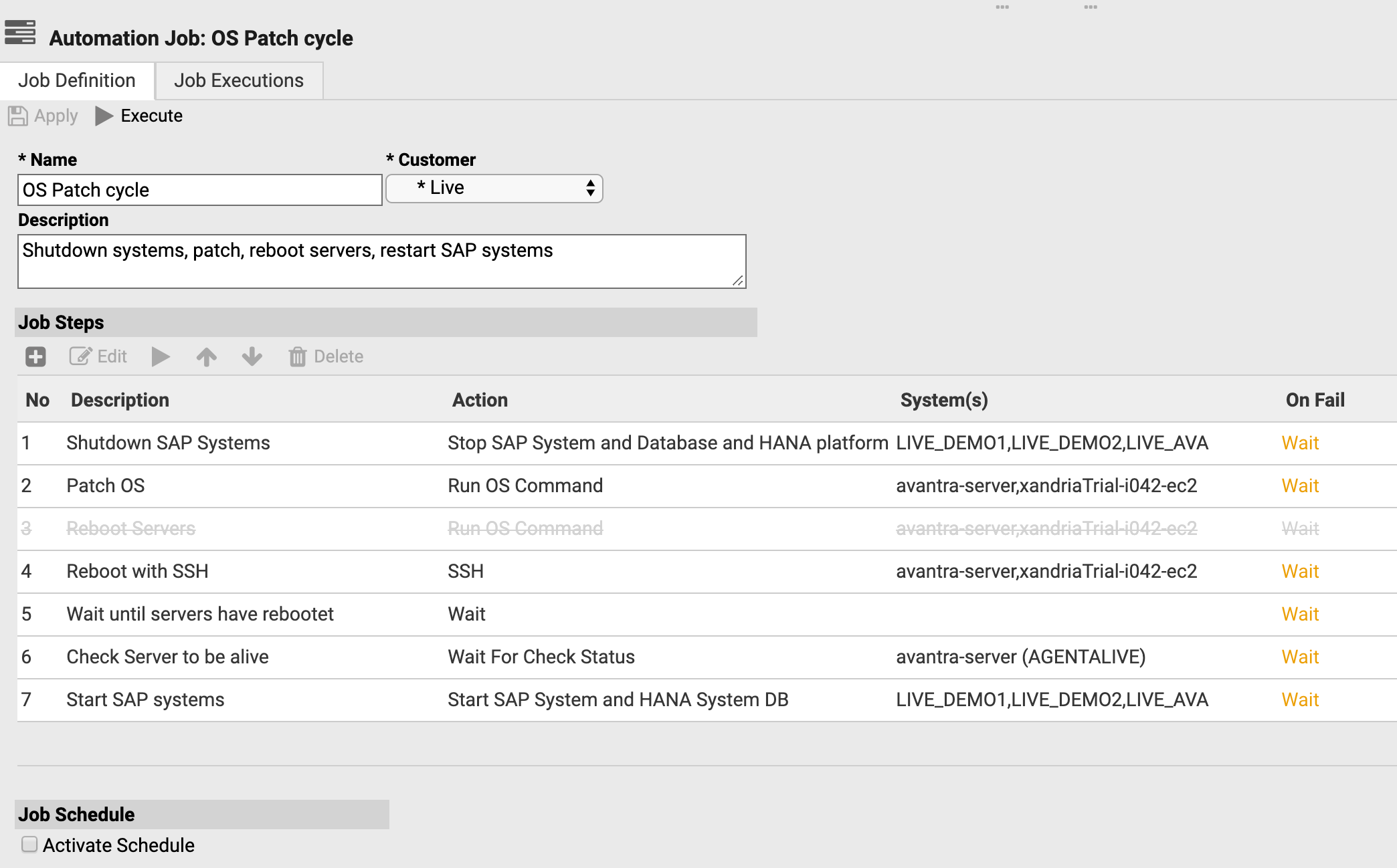 Increase innovation and save on SAP operational costs