The next generation of AIOps for SAP has arrived
Bring SAP operations to
your ITOM world
Engage with Avantra
Enrich the CMDB with SAP landscape information

ServiceNow Service Graph CMDB integration
The Avantra Service Graph integration supports the synchronization of configuration, change and security data between Avantra and ServiceNow. This ServiceNow certified connector includes SAP specific configuration items. It also enriches the ServiceNow CMDB with detailed SAP data to enable better root cause analysis, highlight issues to the business that require patching and downtime and collaborate on changes that touch other business critical systems.

Native support within Avantra and ServiceNow
Notifications with advanced business logic
Avantra uses a powerful notification engine to communicate immediately if it identifies a problem. The advanced business logic takes place either through a script based output channel or through the ServiceNow output channel. After deploying the Avantra agent, if Avantra detects anomalies within defined servers in the ServiceNow CMDB, it automatically creates incidents in ServiceNow's IToM incident management system. The ServiceNow integration built with the ServiceNow CMDB council, is embedded into Avantra, meaning there's no need to build your own complex, multipoint integrations.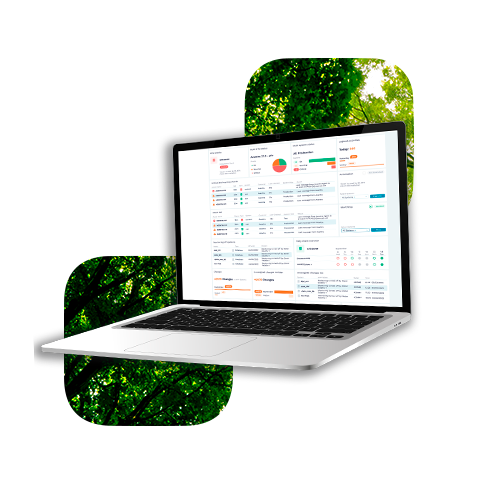 3rd party ticketing
Avantra provides a pre built integration with ServiceNow and other 3rd party systems that routes notification escalations to the proprietary ticketing system. Avantra shares configuration data for the system assets that it monitors and its escalation paths support outbound communication through APIs with other ticketing and support systems. So, if Avantra detects a critical check, it creates a new incident in the 3rd party system and and links the check result with the ticket until the issue is resolved. Once resolved, Avantra can update the incident in the 3rd party system - to change the priority level or automatically close it.
Solution document library
Avantra enables you to build a solution document library for your own system management. This means you can create documents that describe problem resolutions and make them available to your internal teams through an easy to use search function. Create your own documentation with the built in WYSIWYG editor and attach any existing documents or external links that already exist. With simple tag based logic, you can link the solution documents within Avantra to their related areas, such as daily checks, custom checks, maintenance windows and more. With user based permissions you can rest assured that only the right people can access the documentation that relates to the SAP systems they own.
Maintenance windows
The Avantra automation platform can be triggered from ServiceNow to provide quick remediation across the full SAP stack. Avantra eliminates any information gaps within your planned maintenance windows where monitoring, compliance, security, audit and management information can impact changes. The Avantra agents continue to monitor the operating system, database and third party applications while the SAP application layer is down, ensuring that no information is lost.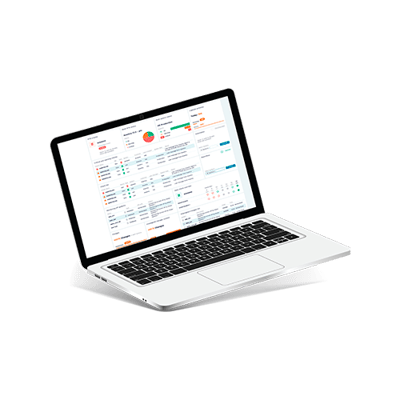 Your end to end AIOps platform
Avantra Enterprise is an end to end platform for AIOps and ITSecOps scenarios -
with best practices configuration, security vulnerability patching,
system refreshes and anomaly detection automations that
junior admins can deliver.
Engage
Avantra communicates with centralized IT workflows like ServiceNow. It routes issues to the right resource whether it's for the Enterprise Security team or a business owner of a specific system - it'll go to the next available change window.
Seamlessly automate mission critical SAP operations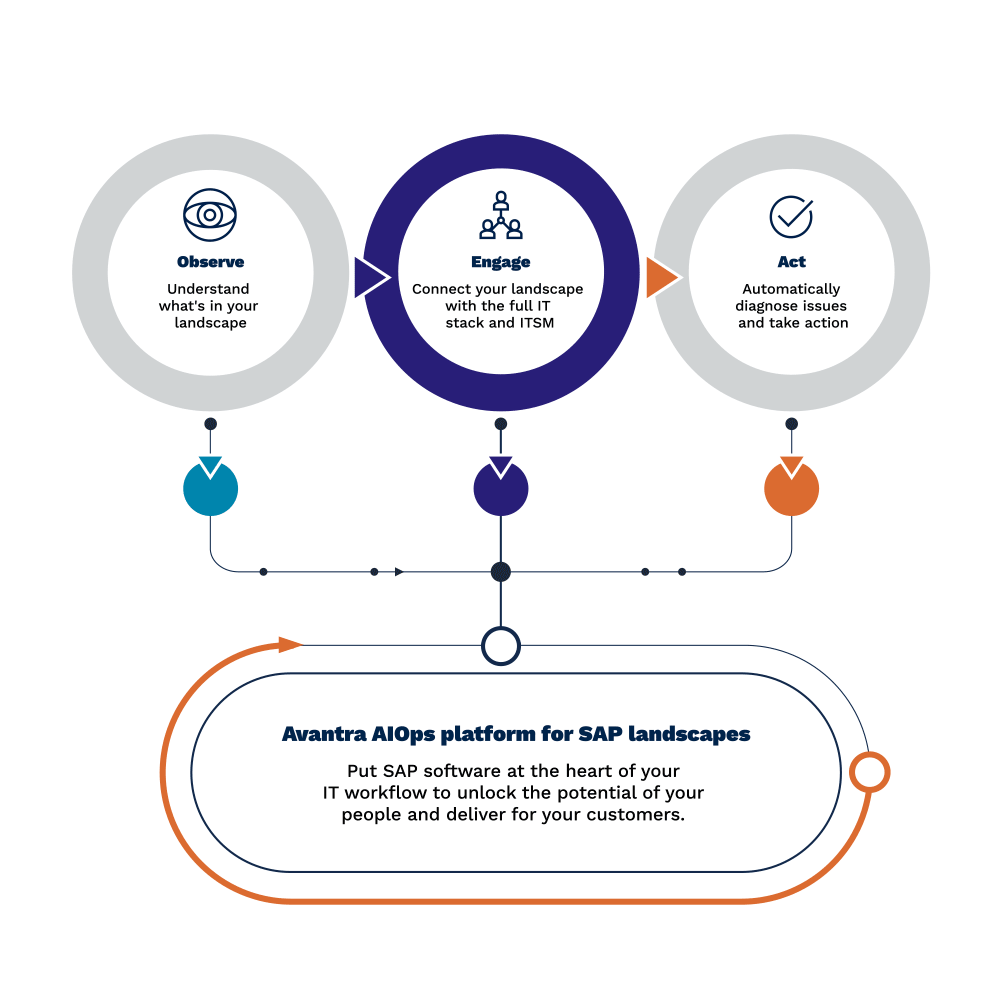 Pillar 1
Hover to reveal addiitonal detail.
Pillar 1
Hover to reveal addiitonal detail.
Pillar 2
Hover to reveal addiitonal detail.
Pillar 2
Hover to reveal addiitonal detail.
Pillar 3
Hover to reveal addiitonal detail.
Pillar 3
Hover to reveal addiitonal detail.
Engage with Avantra
Bring SAP operations to your ITOM world with an AIOps platform designed by Basis Engineers for Basis Engineers
Discover how to integrate your entire SAP landscape
Help is here for Basis teams
The technical SAP world seems to be changing quickly these days. This Basis Engineer's checklist goes into detail about each of these technical layers.
Join the world's most innovative companies that trust Avantra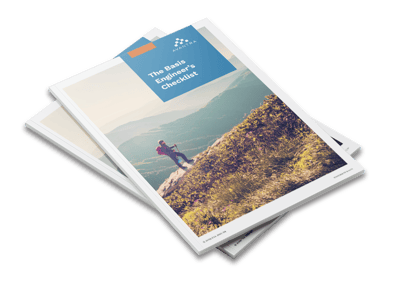 The Basis Engineer's checklist