SAP Business Process
Automation
Ensure smooth, transparent operation of business processes.
Business Process in SAP
Business processes in SAP are a set of defined activities that lead to specific business outcomes. As an enterprise resource planning (ERP) system, SAP provides a comprehensive set of tools to manage business processes.
Clear Graphical Representations
Define business processes graphically for better understanding and visibility.
What if, instead of interpreting a bunch of written steps, you and your entire organization could visually "see" a business process? With Avantra, you can create graphical representations of your business processes and share them in a dashboard. The dashboard provides a clear view of the health of the monitored business process, as well as graphical indications of the sources of potential problems. This allows your technical and non-technical personnel to quickly identify and address the source of performance issues.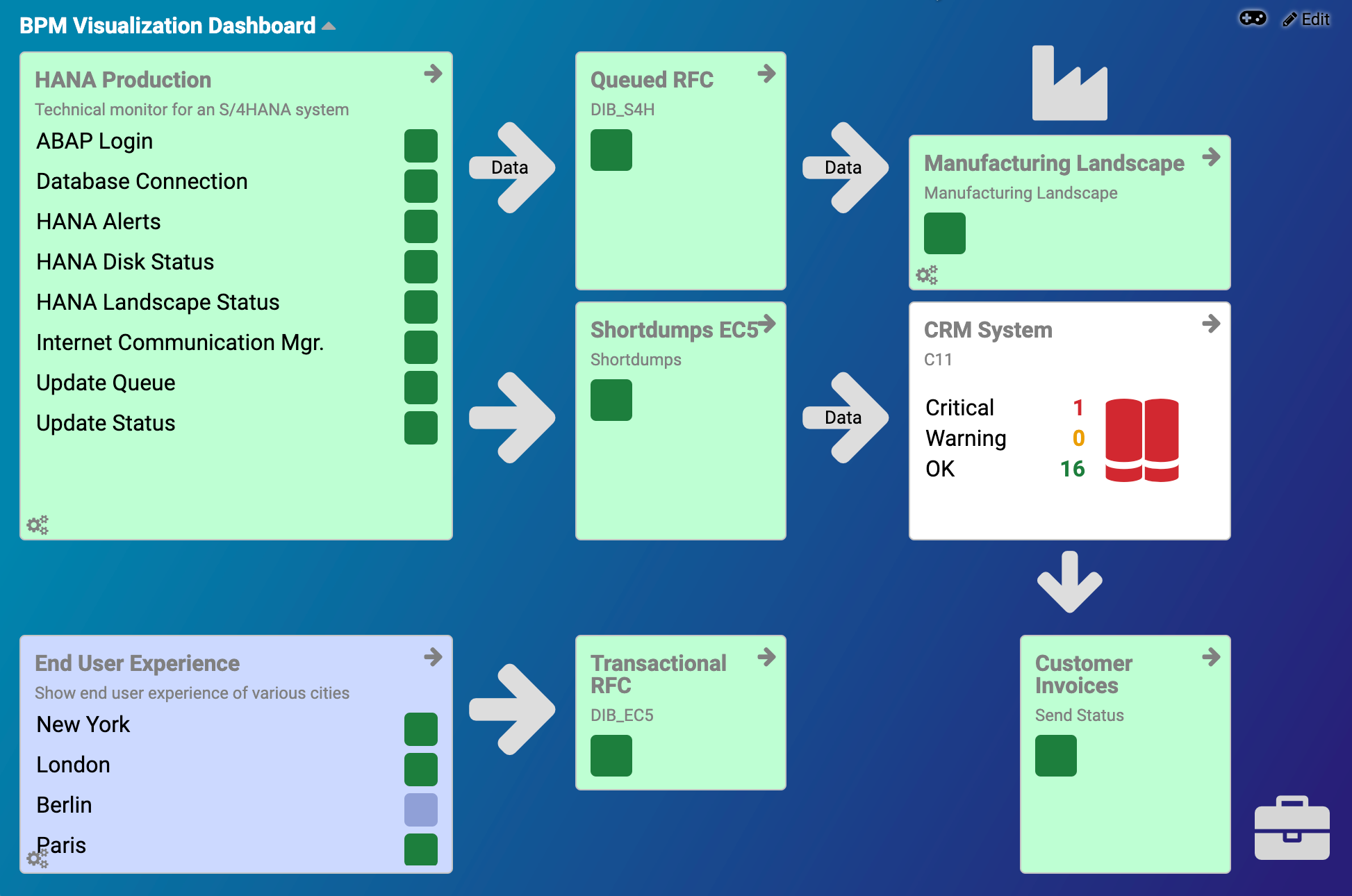 Business Process Monitoring
Gain end-to-end clarity of business process performance over SAP and non-SAP components.
Avantra's business process monitoring combines SAP metrics system performance, iDOCs, inbound/outbound communication, and more — with non-SAP components such as bank interfaces, assembly line printers, and third party applications — all in a single pane of glass. The result is a complete representation of the business process elements and their health as well as the process itself end-to-end.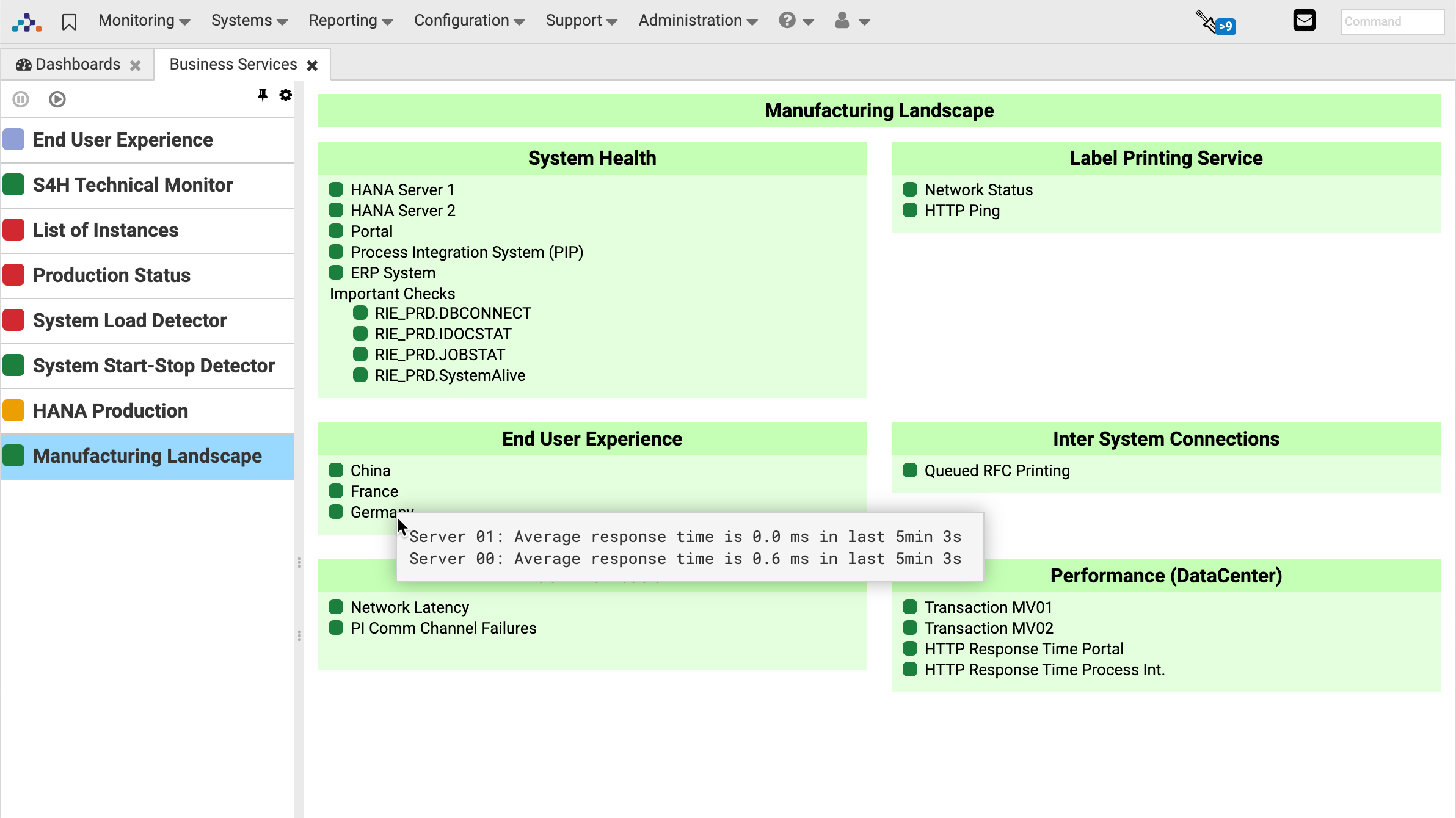 Better Cross-Team Understanding
Help your technical and business teams work better together.
Technical basis teams and functional users often see the world through different eyes, which can lead to misunderstanding and friction. Avantra can minimize such mis-understandings by providing both sets of uses clear graphical visibility into the performance of business processes across SAP and non-SAP systems. Technical teams can understand how SAP components affect business users. Likewise, functional users gain a better understanding of how technical components are involved and if, why, and when they need to report certain conditions or information back to the technical team, resulting in a smoother flowing business process and faster identification of issues.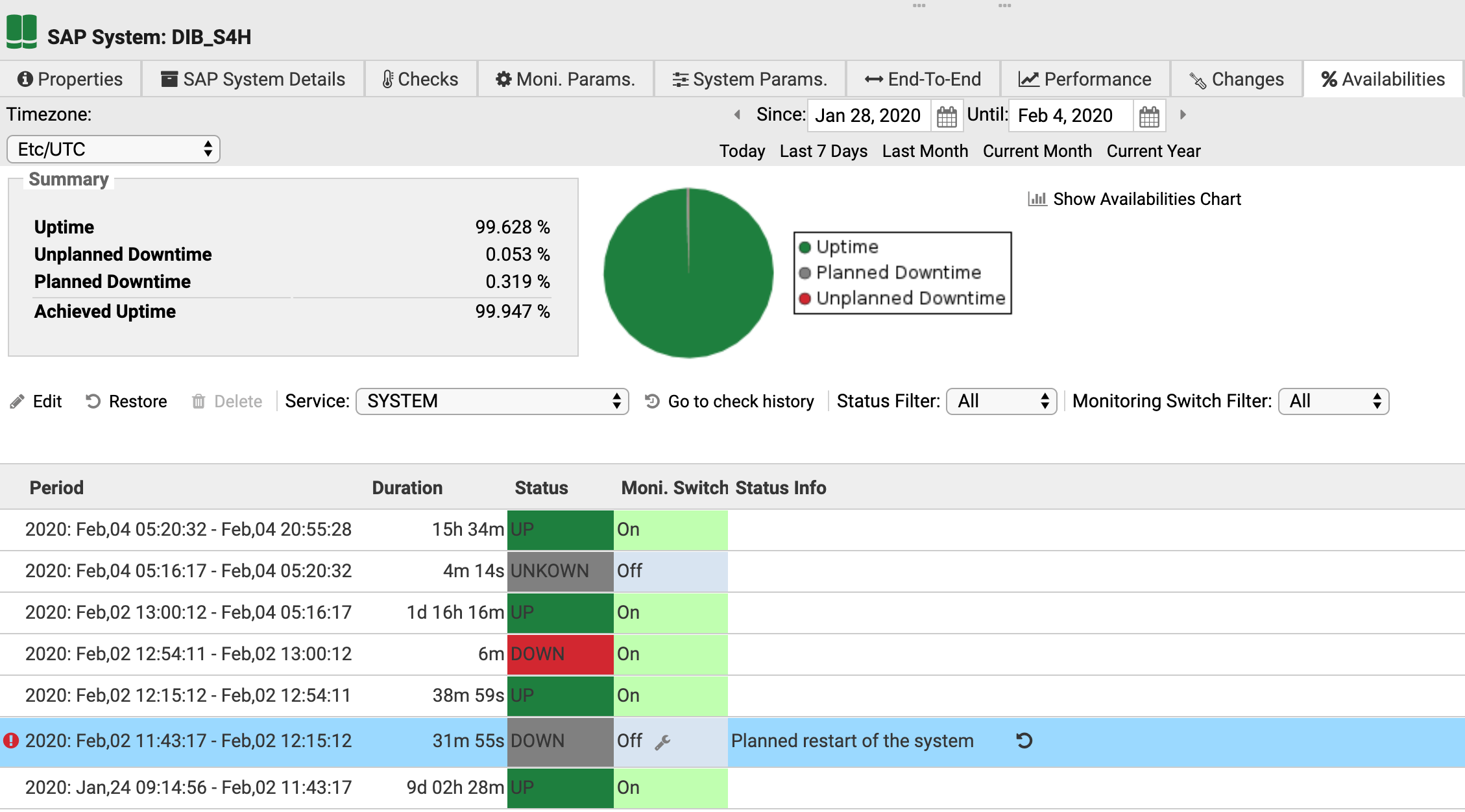 Proactive Approach to Support
Enable your technical team—and your business process—to be more effective.
Often when a component in the SAP ecosystem has an issue, a domino effect can quickly follow if the situation isn't remedied. This can cripple or even halt a business process utilizing the component. With the clarity provided by business process monitoring, the technical team can be more proactive in resolving issues and avoid any cascade effect they might otherwise have on the effectiveness of the business process.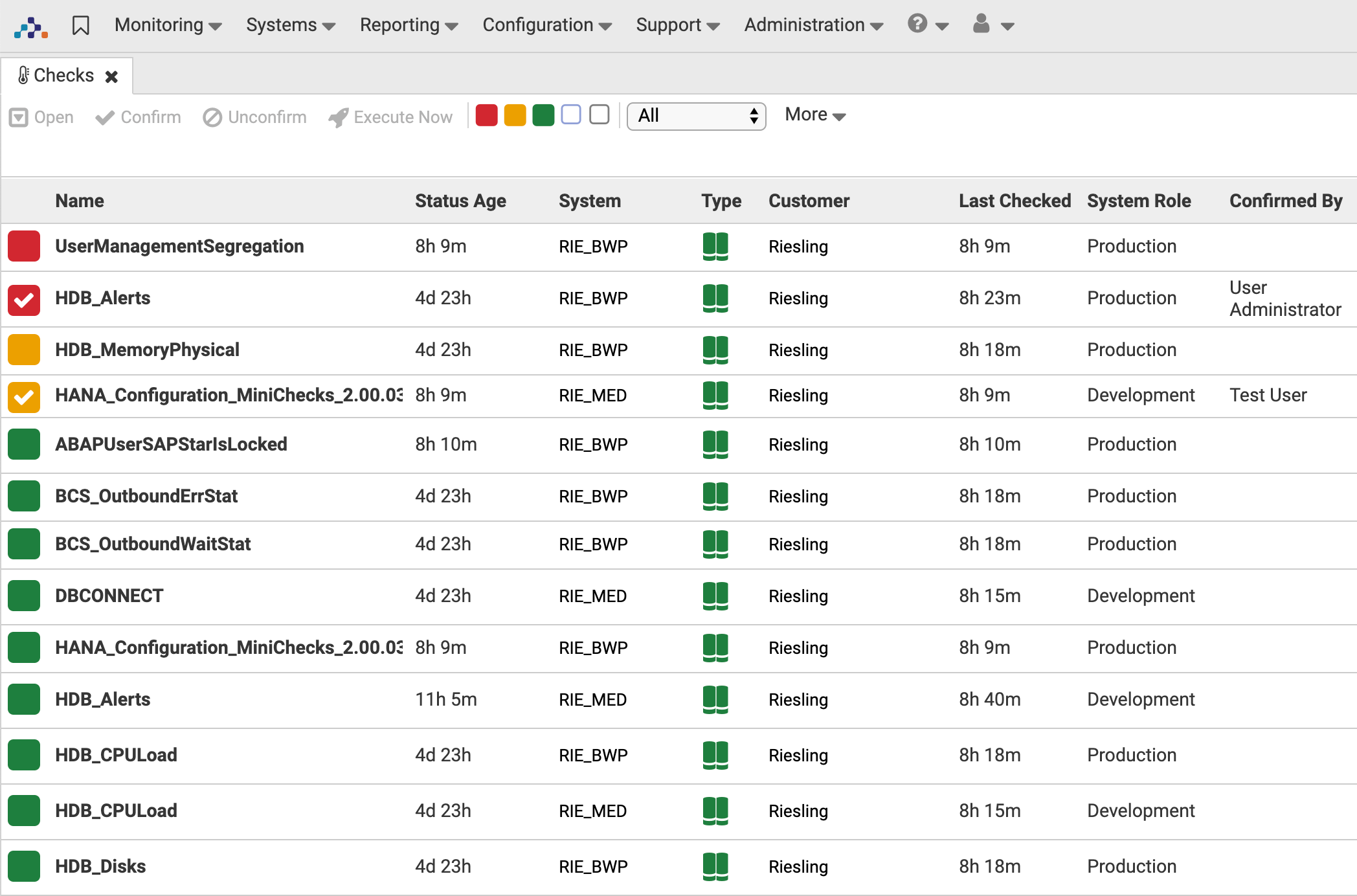 Increase SAP Automation, Operational Transparency, and Actionable Insights with a Single Solution
We've decreased the department's administrative burden, freeing the team to pursue new, valuable business initiatives. New systems can be added to the monitoring process in an efficient and effective way. Avantra's implementation and operating costs were only a small fraction of competing products.