4 min read
A leap forward in cloud migration: Avantra Cloud Edition for RISE with SAP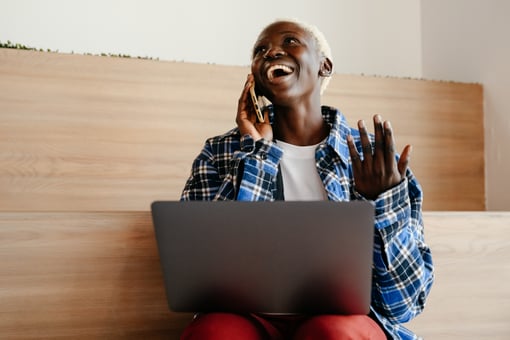 RISE with SAP bundles transformation services, ERP software, partner expertise guides, and business analytics to facilitate cloud migration for ERP processes and data. It lets users follow a clean core strategy for ERP optimization and innovate their business processes on a larger scale.
Businesses can also enjoy real time data viewing and AI backed user interactions. The no and low code development tools further reduce operational and maintenance costs, allowing swift business process customization.
Since the cloud is the future, Avantra has also built the Avantra Cloud Edition for RISE with SAP. How does it help businesses, and why did we build it? Let's discuss.
Understanding the need
Your IT landscape would become more complex and challenging to manage if you do both on premise and cloud based operations. Provisioning servers and hardware, managing patch updates, and troubleshooting system issues, for example, can be extremely time consuming.
Some other challenges may not be evident at first. For example, the release cycle for cloud solutions is shorter than their on premise counterparts. If your cloud solution upgrades twice a year, the on premise solution may update only once every two years.
If there are dependencies between these solutions, the more frequent cloud upgrades could force you to upgrade your on premise solutions more often too.
Introducing the Avantra Cloud Edition for RISE with SAP
As important as RISE with SAP is, it's not the only thing you need to move to the cloud. Your third party solutions and legacy applications are just as imperative.
Avantra Cloud Edition for RISE with SAP combines all these features to make transitioning to the cloud much easier. Our solution integrates into the RISE with SAP environment to give you access to features you wouldn't have with RISE with SAP alone.
John Appleby, chief executive officer at Avantra, said that his company noticed a barrier in business transformation; limited ability to ''optimize hybrid operations.'' And the Cloud Edition is a solution to this problem.
It offers a single access point for operational data and services, supporting a long list of RISE with SAP services. These include:
Application observability including business service overview
Security observability and audit readiness
Notification management including third party systems (e.g. push notifications on mobile devices, or integration to ITOM/ITSM)
Service level reporting and system availability management
Application layer automation
Platform extensibility for hybrid cloud development
It also supports many customer side services, like end to end application monitoring and data file management. Customers can decide whether they want to run these services on legacy systems or the cloud.
The Avantra Cloud Edition for RISE with SAP is ideal for businesses that employ SAP and non SAP ecosystems with a multitude of services and systems. With Avantra Cloud Edition, organizations can flexibly observe and automate applications and services across a hybrid architecture.
Download the Avantra and RISE with SAP whitepaper >
Benefits of Avantra Cloud Edition for RISE with SAP
The Avantra Cloud Edition gives you easy access to AIOps technology for automating operations. It helps you better understand, optimize, and manage cloud based services. Here's what the Cloud Edition offers:
Visibility: Now, you can get a 360 degree view of the enterprise. Keep an eye on third party managed solutions, on premise business applications, and the cloud through a unified platform. You can also view RISE with SAP business service health parameters, like SAP short dumps, upload times, batch jobs, and iDocs.
Engagement: The cloud environment makes it easier to connect across borders and workspaces. You can give the right people access to data when they need it, regardless of their geographical location.
Automation: The AIOps automation technology allows you to automate workflows, saving time and resources otherwise spent on repetitive tasks. Automated application delivery also reduces human error and simplifies deployment.
Monitoring: Avantra is a certified RISE with SAP solution, with deep insights into RISE with SAP environments. In addition, with a

hybrid architecture

, users can monitor their audit settings at all times. These may be ABAP software components and client settings.
Integration: Avantra integrates with third party applications like PagerDuty, ServiceNow, Slack, and more. So, you can enjoy full functionality on premise and in the cloud.
Use Avantra Cloud Edition for hybrid RISE setups
Avantra's Cloud Edition can give businesses with hybrid RISE with SAP setups better visibility into both environments. You can monitor operations across SaaS products, API endpoints, legacy on premise, and cloud services.
The Cloud Edition supports multiple aspects of application monitoring, from performance to security. Initially, you can start with the few services you run through RISE with SAP.
If you want to learn more about how Avantra Cloud Edition for RISE with SAP can streamline digital transformation in your business success journey, get in touch with one of our experts. Or request a demo to experiment with the Avantra platform's features.
Further reading
Don't forget to download the Avantra and RISE with SAP whitepaper.