4 min read
SAP Operations Continuity: 5 Priorities You Need to Embrace Today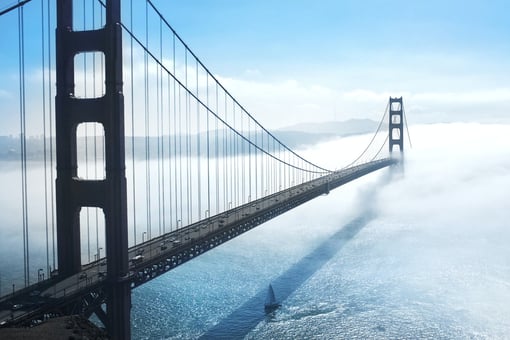 Brenton O'Callaghan, Head of Customer Experience at Avantra, lists his top priorities for continuing standard business operations during unpredictable or unusual circumstances.
I have written my fair share of business continuity documents over the years but thankfully, for the most part, those plans rarely see the light of day. We can run tests and simulations but we only see the true effectiveness of our planning when it is enacted in a real-world scenario.
2020 has presented us with many challenges so far, including the need to deploy and test our business continuity plans for IT Operations. The opportunity that now faces us, as IT leaders, is to look beyond these plans and start to observe what is working, what is not and where we can achieve immediate or strategic changes for the future.
These are the five areas I believe we should be thinking about when performing this analysis.


Remote and collaborative operations
As key members of our teams become even more distributed, there is an increasing need for a robust and collaborative task management system to deal with business-essential ITOps activities. Pitfalls here include team members working on the same issues, or skipping a task because they assume somebody else has picked it up. When working remotely, it can be extremely easy for employees to waste time by duplicating effort on the same root cause analysis.
Do the tools you have in place allow for collaborative, intelligent and automatically prioritized task management?
---
Keeping the business core stable
During times of business disruption, keeping our SAP Landscape stable is even more important. A platform to control landscape daily checks and real-time monitoring must do all of the hard work for us allowing our teams to focus on what matters or what will impact the business. Robust landscape monitoring should be combined with tried and tested automation to allow us to reduce manual effort and noise.
Is your landscape learning from previous failures? Does your AIOps platform allow you to continuously improve your service through the addition of automata to free up resources and reduce your cost to serve?



---
Keeping strategic projects moving
The primary function of business continuity is to successfully react and adapt to disruption but it must also keep our teams functioning as closely to normal as possible. Business disruption, by its very nature, is unpredictable and our teams must be capable of functioning normally during these periods however long they last. A great and well- equipped operations team has the tools, platforms and processes in place to keep the lights on but also keep strategic business projects moving.
Do the tools, platforms and processes you have in place allow your team to operate efficiently during times of disruption and not slip into firefighting mode at the cost or larger scale transformation projects?
---
Continuity through shared knowledge and automation
A key tenant of a business continuity plan is ensuring you don't have a build up of "Tribal Knowledge" where key resources within your team solely retain the knowledge to perform vital tasks. These resources become a single point of failure should they retire, leave or become unwell leaving the team scrambling to decipher complex systems and processes to keep the business running.
By focusing on automating tasks and sharing knowledge we can free up key resources to focus on strategic and value-add initiatives. This is crucial because employees who undertake meaningful, interesting work are happier and deliver better results overall. New, strategic and interesting IT Operations activities are great ways to engage our teams.
Are you automating business-critical IT processes to reduce manual effort? Are manual processes documented so that your team can easily complete them successfully on a rotating basis?
---
Doing more with less
As IT professionals, we know there is never enough budget and there is always a need to do more with less. Manual handoffs between people, tools, and platforms are expensive and often avoidable. Exploring the integration options between our AIOps platforms and our ITOM (IT Operations Management) systems can be a great way to free up key resources to focus on strategic efforts. During disruptions, these integrations can be vital to building resilience into the landscape, teams and the business as a whole.
Are your IT Operations management (ITOM) processes designed and integrated end to end to focus your teams during business disruption? And are the integrations intelligent enough to minimize noise and deliver actionable insights at the right time?
---
If these topics resonate and you are looking for support in automating or integrating your IT Operations management, you can try Avantra for free today. Avantra is the AIOps platform for SAP Landscape management delivering operational transparency, actionable insights and full stack automation.
Click here to get up and running with Avantra in less than 30 minutes.
Photo by Modestas Urbonas on Unsplash