5 min read
Failure to Automate = Failure to Operate SAP in the Cloud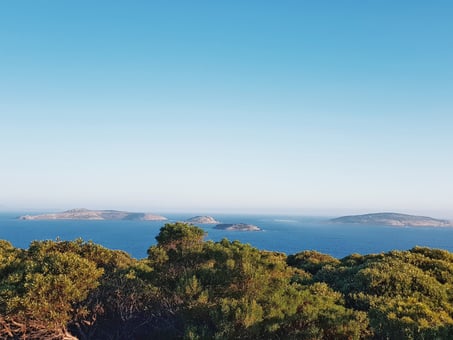 Much of SAP logic was written before cloud computing. So simply migrating on-premises SAP systems to a cloud environment won't improve its performance.
For many organizations whose SAP landscapes were originally installed decades ago, the thought of migrating their varied SAP systems to the cloud is enticing from a monetary and commercial perspective; however, from an operational perspective, it can be quite overwhelming.
Much of the underlying logic of SAP landscapes was written before even whispers of cloud computing had entered the IT lexicon. As a result, the majority of SAP's functionality was not designed with the flexibility necessary to excel in today's dynamic cloud environments. So simply migrating on-premises SAP systems to a cloud environment won't suddenly improve its performance, as your systems aren't designed to use the cloud's advanced resources. To fully experience the sheer dynamism of running SAP in the cloud, you must properly automate your cloud deployment, configuration, monitoring, and maintenance.
Implement these five automation ideas for SAP landscapes to completely harness the power of running SAP in the cloud. By doing so, you can significantly optimize your operational efficiency and reduce your costs.


Step 1: Automate SAP Cloud Deployment
Once you've selected an IaaS (Infrastructure-as-a-Service), like Amazon Web Services (AWS), Microsoft Azure, Google Cloud Services (GCP) or any other provider, try to steer clear of fully running your SAP cloud deployment manually. Manual AWS SAP cloud deployment can be extremely time-consuming and prone to human error. Why risk compromising the quality of your potential AWS SAP HANA deployment when you can streamline the process via automation?
First, standardize the deployment process of the various components of your SAP system so you can reliably replicate that process via automation when increasing your system's deployment. This can greatly expedite the go-live date, reduce deployment costs, and improve system performance. Furthermore, automating the deployment process, such as deploying SAP in Azure Cloud, can better facilitate adherence to strict compliance standards, as the audit will examine many components that have parallel structures.


Step 2: Automate System Testing
Now that your system is deployed in the cloud, it's crucial to rigorously test the soundness of your SAP landscape to better ensure your cloud system continues to operate as expected and as designed. Unfortunately, testing the system, especially if done manually, can be a painstakingly slow and expensive process.
Crafting comprehensive testing procedures for the various components of your SAP system that are in the cloud will initially ensure that your mission-critical applications are receiving and processing data and executing transactions. After verifying the quality of those procedures, utilize one of the best SAP automation tools to constantly run those tests--without relying on eyeballs and keystrokes. Testing automation tools, such as Worksoft, Ranorex, and Tricentis, help to ensure that every process in your SAP system works. Testing automation empowers you to more confidently expand your SAP landscape in the cloud. Rail guards have been constructed that will continuously validate your business processes and keep it running smoothly.


Step 3: Properly Automate Cloud Scaling Based on real-time KPIs and Performance
According to a joint Freudenberg IT (FIT) and American SAP User Group (ASUG) survey of of SAP customers' experiences with the cloud, 30% of surveyed customers noted that migrating to and operating in the cloud is more expensive than initially anticipated. It is estimated that organizations waste 35% of their cloud spend. Improperly scaling your SAP cloud system can be a major drain on your funds. Faulty cloud scaling, such as not scaling down excess CPUs over weekends when resource demand will be significantly less, wastes money and greatly hinders system performance.
To remove these financial and operational pain points, deploy a best-in-class SAP automation tool that will properly scale your system up, down, in and/or out depending on the computing power necessary for the demands of the current workload. By using intelligent insights on the SAP system performance it scale your SAP cloud environment out - adding cloud resources at the time of high need, or down - when the system can operate using lower amount of resources. Stop wasting money and improve system performance: rely on an automation tool that is powered by insights from intelligent analysis of current and past SAP system performance.


Step 4: Automate System Maintenance
System maintenance is an extremely important, yet often overlooked, aspect of running an efficient SAP system. Whether fully on-premise, fully in the cloud or in a hybrid solution, SAP system maintenance requires outstanding precision in an extremely constrained time window. Why handcuff this vital process by running it manually?
Having to manually stop and then eventually restart all of the instances and servers, particularly in complex SAP systems hosted in the cloud or in hybrid environments, can waste up to 25% of the already minuscule maintenance window. You can reclaim that precious time by automating the system maintenance scheduling and process. Maintenance automation can greatly reduce human error by ensuring all system components are stopped and restarted with precision. This automation can free up valuable time for your IT staff to more thoroughly examine the system and potentially make enhancements to improve system performance.


Step 5: Automate System Performance Monitoring
Robust SAP cloud systems can be comprised of hundreds of components, some even hosted on different public or private cloud providers. Imagine a scenario where your data is processed by SAP HANA on AWS, your SAP Business Suite is hosted on Azure, and your mobile application, where most of your customer interfacing is conducted, is powered by Google Cloud Platform. Attempting to gain reliable system performance insights about this complex and varied landscape could be quite the herculean task.
Conquer that difficult labor by utilizing a best-in-breed SAP DevOps automation tool that monitors a set of customizable performance trackers and metrics. This tool provides universal visibility into SAP landscapes and all of the system components hosted on a variety of cloud providers. It can display analyses of their varied performances in a single view. By automating your SAP cloud system monitoring, you'll gain actionable insights into the complete SAP cloud and on-premise landscape health so you can resolve potential issues with much greater precision and speed.
Furthermore, automating system hardening and compliance allow you to ensure in real-time that the systems are secured and configured in compliance with your security policies. Verifying that the passwords were correctly changed after the migration and that all components adhere to the organization security policies could very well be the difference between operating a consistently secured landscape and suffering a security breach that causes major damage to the organization.


Pave the way for DevOps automation
Automation helps guide your organization towards fully realizing the benefits of running SAP Landscape, partially or fully, in the cloud. From expediting the cloud deployment process via automation, to preserving cash via automated cloud scaling, to properly automating many of your SAP cloud system's functionalities, utilizing automation can deliver immensely favorable results.
Discover additional methods to craft a more effective strategy for your organization's SAP journey into the cloud. Listen to this expert panel discussion about the challenges of hybrid SAP landscape or read about SAP on Premise to AWS Cloud Migration.