5 min read
SAP Landscape Management: A Scalable Approach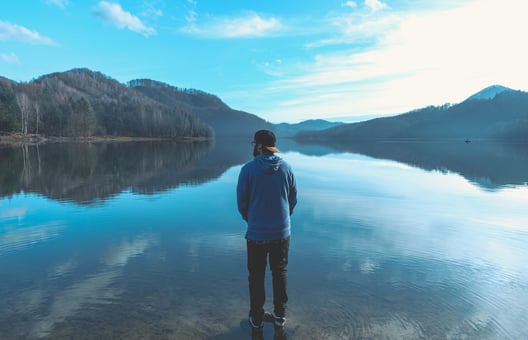 What is SAP landscape management? SAP landscape management on the one hand describes the orchestration and automation of operating complex SAP landscapes. And on the other hand, it is the name of an SAP solution serving exactly this purpose.
However, SAP LaMa - as it is dubbed sometimes - is not the only application helping you with SAP landscape management. As often with powerful SAP products, there is a steep learning curve involved, most likely requiring setting up an introduction project and binding quite a few of your SAP Basis engineers. This is fine if you have to solve really difficult problems. But not every automation task in an SAP landscape is a complex operation.
Why is SAP Landscape Management difficult?
There are some really tricky problems to solve if you have to perform landscape management for SAP S/4HANA and other SAP Systems at scale. One of the SAP Basis activities that really is time-consuming is the system copy, because it may easily involve several hundreds of steps to execute. And perhaps a solution that is trying to automate this procedure completely, or at least to perform post-copy automation has to be itself a complex product.
SAP Landscape Management Tasks
Fortunately, there are other SAP Landscape Management tasks that still provide huge automation benefits, simply because they are performed far more often in your SAP environment than system copies. Typical SAP operations tasks may include:
starting and stopping SAP Systems or whole SAP landscapes while another operations team is updating your Red Hat operating system.


upgrading and patching SAP system or SAP HANA kernels.


verifying and applying SAP Note implementations.
These tasks may be time-consuming and perhaps a little bit mundane, but they are not difficult to automat. Nonetheless, automating these operations only pays off at scale, and only if you are able to deploy a simple management solution. Otherwise, the cost of operating an SAP landscape management solution may just eat up your automation benefits.
SAP Landscape Management for MSPs
And finally, there is the difficulty Managed Service Providers (MSP) are constantly facing: every solution supporting automation or landscape management at scale has to support multi-tenancy. For MSPs this is the only way to maintain the security and integrity demands of their customers without multiplying efforts due to the provisioning of isolated solutions in their infrastructure.
What about Cloud and VMware?
There is no doubt that digital transformation drives the migration of many SAP environments into the cloud, be it Amazon Web Services (AWS), Google Cloud Platform (GCP), or Microsoft Azure. In addition, there are still many on-premise environments hosting SAP applications, and the vast majority of SAP customers will have deployed some kind of SAP landscape virtualization, most probably based on VMware products. It's just the hybrid reality - or business as usual - most companies find themselves in nowadays.
Obviously, it is beneficial, if not even required to take these virtualization environments into account once it comes to landscape management. And this holds true for both, SAP Systems and non-SAP Systems. If you for instance stop your development SAP systems outside of office hours to save on cloud spending, it obviously only works as expected if you also stop the cloud server or virtual machine hosting these systems. And of course, you want this to be an integrated step in your automation workflow to save time.
Are there SAP Landscape Management alternatives?
There are. Avantra is the industry-leading AIOps platform that simplifies SAP operations. With unmatched levels of intelligence and insight, Avantra gives SAP Operations teams freedom from monotonous tasks. It anticipates issues across the entire SAP landscape well before they become a problem, making Avantra the go-to automation platform for many of the world's largest enterprises and managed service providers. Avantra is a Basis team's trusted guardian, bringing control, proactivity, and simplicity to some of the even most complex SAP landscapes.
One of our core beliefs is that no solution should be more complicated than the problem it is trying to solve. We successfully applied this principle to SAP system monitoring years ago already. Simply because we believe SAP customers should not have to deal with the complexity of an SAP Solution Manager just to perform operations tasks as uncomplicated as system monitoring. And make no mistake, it is this monitoring data that will serve as a fundament for the next version of your automated operations workflow.
The Avantra AIOps platform was designed with the demands of MSPs in mind right from the beginning. Because that was the business we started with 20 years back in time. So you will find access as well as all services and functions segregated on a per-customer level. Of course there are options to scale automation tasks across multiple customers without impacting each customer's security, which makes Avantra the one-stop-shop for SAP landscape management in particular for MSPs.


Getting started with SAP Landscape Management
The first and most simple question you should ask yourself: are you a Managed Service Provider serving SAP customers? If the answer to this question is yes, it is likely you do not want to start with SAP LaMa. At least in our conversations with MSPs this product does rarely come up. Look into a multi-tenant solution that supports you and your customers with SAP landscape virtualization and management. Keep this multi-tenancy always in mind if you are evaluating your options.
Then there is something we can always learn from skilled craftsmen: choose the right tool to get the job done. You are not using a sledgehammer to knock in a nail. When we buy software we often tend to look for the one size fits all, even if we have to solve the hardest tasks only every now and then. This is no different when it comes to managing SAP applications or more general SAP solutions.
Automate SAP Landscape Management
We all know the key to landscape management is automation, and automation is always an incremental process. You will want to start with automating the less critical but mundane tasks. There is perhaps a huge potential for benefits in just providing the opportunity to development staff to stop and start their SAP solutions without involving your SAP Basis staff.
Or in case you are an MSP to let your customers do this in a safe and sound way. However, that requires your management solution to be smart and simple to use. There is too much potential harm with the sledgehammer being in the wrong hands.
The next step on your automation journey could be upgrading the kernels of your production SAP systems or your SAP HANA databases. Wouldn't it be great if you would only prepare this once, do a pre-flight check, and watch - or better do not watch - everything happening automatically at night time. Or over the weekend? With none of your resource restraint Basis staff involved at all?
And then there will be another step and yet another step, and soon you will realize you grow into your automation journey. Make sure you trust a vendor that not only supports your growth, but that grows together with you. Stay up-to-date with evolving industry trends & SAP best practices. Subscribe to Avantra's blog and be sure to follow us on LinkedIn and Twitter, and subscribe to our YouTube channel.