10 min read
The good, bad and ugly - SAP Solution Manager
By: Avantra on Oct 17, 2017 7:35:05 PM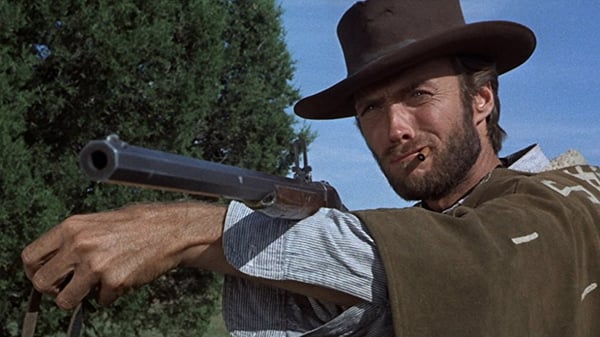 SAP Solution Manager, while often regarded as a single product needs to be looked at as a set of many capabilities, each designed to solve a particular set of problems or support a particular business need. Not every capability is needed or used by every customer.
[Updated 4/9/2019]
Being a tool that has so many elements in it, there are things that it excels at, which looks to be where SAP is focusing its roadmap (presented in Las Vegas at TechEd September, 2017), and there are several things that can be done better with other tools which complement Solution Manager.
Solution Manager is a great tool for the following:
Business Process Management
This is an area which seems to be a focus development area for SAP in the next few years. At the last SAP TechEd in Las Vegas, SAP discussed some of the existing and upcoming capabilities.
Supported today:
Joint modeling of processes by business and IT specialists
Central process execution via a Java-based process engine
Provision of intuitive interfaces for business users
Integration of business rules into your processes
Many enhancements scheduled through 2019 including:
Further drag and drop functionality
Ability to create manual processes (to directly compete with Vizio)
Double click on process sections to open up subprocesses
Management of System Data
Data volume management
Data consistency management - the tools and procedures required to prevent, detect and fix inconsistency in your SAP landscape
Cross-database comparison
Internal database comparison
System & Infrastructure Development, Releases, Versioning and License Management
Maintenance planner - planning systems maintenance with consistent support for pack stack calculation
License management both for SAP and maintenance licenses
SAP ITIM (only supported with additional license) - extend infrastructure maintenance beyond SAP systems
Custom code management - identify and index custom code as well as identify unused code to decrease upgrade effort
Scope and effort analyzer - offer both test effort calculation and optimization as well as combines Business Process Change Analyzer (BPCA) capabilities with custom code management to scope the amount of an effort related to an upgrade
Change Control Management
Quality gate management
Change request management
Release management
Transport management
Retrofit
Downgrade protection
Change reporting
Retrofit capability
Transport execution analysis reporting
IT Service Management (ITSM)
Incident ticket logging
Traceability of incidents
Escalation of incident into problem (locking them info problem ticket) and to SAP support
Incident team determination
System Testing and Qualification
Test automation framework including component-based test automation and 3rd party automation integration
Business process change analyzer which identifies test requirements and scope
Application test management and reporting
Test case and plan organization
Integration with process management
However, Technical Monitoring is where Solution Manager doesn't excel. Some common issues users we are talking to are facing:
Users get too many notifications making it very hard to find the needle in the haystack
Monitoring requires manual tedious repetition on daily checks require the Basis team to invest a lot of time just to ensure that the system is working well
Lack of proper change management resulting in team manually managing Excel sheets with the changes that were done
Below you can find a comparison of Avantra and Solution Manager
Solution Manager 7.2

Avantra 20.x

Implementation efforts

(e.g. Landscape with approx. 40 systems)

Very high

Weeks to months (See example)

Low

1-2 days

Landscape required

2 System landscape highly recommended (Upgrade twice a year FP - Features Packages)

1 system

Fast almost seamless upgrade

Initial installation

Very complex initial installation (example 1)

Following by upgrades to the latest Feature Pack and very complicated configuration

Expected time: Several months

Very simple about couple of hours for the master and 15 minutes per server. Custom checks and configuration – additional ½ a day

Maintenance

High

should be compatible with all the managed systems (see SAP Product availability Matrix)

Low

Update all agents automatically through central master. Doesn't require any updates of SAP elements

Dependencies in other components

High

CCMS / SAPHost Agent ST-PI / PI

Low

(Avantra's agents have a direct connection to the ABAP/Java Stack)

Upgrade efforts

High

7.1 to 7.2 - Total new concept / new KPI. Some users say it is so complicated that it is easier to do a fresh install

Very simple

(centrally managed)

Upgrade prerequisites

Yes

Up to date components dependency

No

Compatible with older agents

License cost

Free-ish (but very long implementation time and high consulting fees, read this customer experience)

Based on the number of systems you monitor (very fast ROI, payback is typically less than 6 months, always less than a year)

Complexity

High

Some modules are part of a multitude of applications. Requires a lot of training.

Low

Avantra is focus only in monitoring and design with use simplicity in mind. Almost no training required.

Security

Due to the integration with all other applications and the high number of different users

an enforced security concept should be defined and maintained.

Solman has become the preferred tool to hack into your SAP Landscape.

Enhanced role based access right (r/w access only needed for the configuration).

False positive alerts /

False negative alerts

Alerts not configured by default.

If objects are activated a

high flow of Alerts can be generated causing a flood of emails to everyone's inbox.

-> Try on errors

Out of the box - best practices / Parameters only need thresholds set.

Required Infrastructure

Landscape < 100 systems

Up to date Solman usually with Solman 7.2 HANA Server with 64 GB RAM and Disk 200GB

8 GB Linux/Windows and 40 GB

Required Infrastructure

Landscape > 100 systems

Not possible with Solman 7.2

Focus Run needed

(> 100 GB RAM, 0.5 TB Disks) on a HANA appliance

16 GB Linux / Windows

80 GB Disks

Notifications

Rely on a chain of sub components

Use direct channel. Email, SMS

Daily reports

Has to be setup as SLR.

Out-of-the-box native templates built into the system

User customizable checks

No native SQL supported directly - complex

Simple to create custom checks as well as scripts or native SQL

External checks

(outside SAP systems)

Maybe licensed -depends on your license agreement

Yes

Systems Start/Stop

No automated capabilities, requires manual start/stop of SAP systems us of purchased third party products.

Can start/stop a single SAP system with a click of a button or can schedule a maintenance window where Avantra will Start and stop multiple SAP systems on a schedule

Cloud Automation

Requires third party SAP products to be purchased

Avantra has APIs and full integration with AWS, Azure, Google Cloud Platform and Alibaba cloud. It offers performance based automatics scale out and down of SAP systems on the cloud. It offers systems start and stop of cloud instances based on SAP performance metrics or on a schedule. Combined with Avantra's SAP start/stop capabilies, it offers a fluid SAP architecture