6 min read
Deploying automation to create time for innovation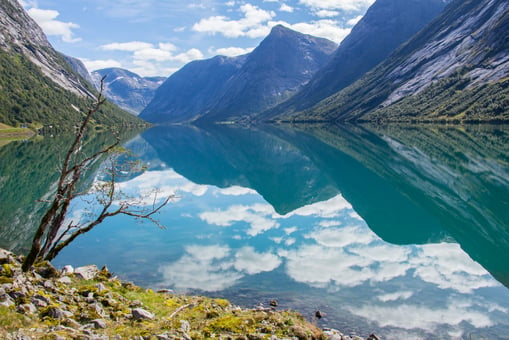 At many organizations that run SAP solutions, the IT operations teams responsible for keeping these critical systems up and running are forced to rely on labor-intensive, manual processes to manage routine tasks. This environment relies on time-consuming manual processes that diminish the ability to innovate while reducing the most knowledgeable and skilled technology professionals' power to gain a competitive advantage in the marketplace.
Finding a balance between innovation and execution is a real battle for many SAP customers. The desire is there to innovate, but teams do not have the time or space to do so under the current regimes.
Despite these challenges, IT teams not only have the appetite to innovate, but they are also continuing to innovate with the resources they have. Organizations are innovating within their IT operations through automation and by adopting new monitoring and reporting tools. Customers with an automation strategy are better at managing the challenges and complexities of their SAP systems. These organizations see automated IT operations as a way to be more strategic and avoid some of the inherent difficulties in building and managing SAP systems.
AIOps is the Path to Successful Automation
SAP customers who want to transition from executing to innovating need to seize the opportunity provided by automation. Even those IT operations teams that are likely to remain focused on execution can increase their efficiency dramatically through automation. Yet automation as an approach is broad and can apply to various business processes across the organization.


When it comes to automation benefits for IT operations teams, the primary solution for monitoring and reporting their SAP systems' health and performance is an AIOps platform.
AIOps, or to give its full moniker, artificial intelligence for IT operations, is a multi-layered technology platform that automates and enhances IT operations through analytics and machine learning (ML), collecting a variety of data from various IT operations tools and devices to automatically spot and react to issues in real-time while still providing traditional historical analytics.
SAP customers may not be deeply familiar with AIOps yet, but they certainly recognize its potential benefits. The idea of automating processes your team is comfortable managing manually may initially seem intimidating, but you can start the process by testing and learning as you go. This presents a significant opportunity for organizations looking to find a competitive advantage through the efficiency and capacity to deliver more innovative technology projects. As you embark on your AIOps journey to innovation, there are four AIOps mega-trends for you to keep in mind -
automation across your entire SAP system
alerts that provide actionable insights
cross-functional visibility through real-time dashboards
delivering a fully automated AIOps platform
Looking for low hanging fruit but remember the big picture
Starting with small automation experiments to determine how it will align with your team's existing processes is an excellent opening gambit, but an understanding of your end game should give you the power to apply automation innovations across your entire system. The AIOps platform you choose should help you enforce compliance across every part of your SAP landscape by suggesting areas that present an opportunity to automate and best practices for doing so.


As they move their SAP workloads to the cloud, many customers struggle to adapt their IT teams' skill sets and processes to account for working in this new environment. SAP customers will need additional support during and after their cloud migrations to achieve the ROI they are looking for in these moves. Ideally, the platform will dynamically and automatically allocate cloud resources based on the SAP system's performance, helping you streamline your cloud management and get the most from your cloud investment.
The platform also should provide real-time alerts and alert escalations, helping your IT team stay on top of any security concerns before they become issues. Known as system hardening, organizations quickly investigate and mitigate any abnormal access attempts to reduce their security risk. However, one of the challenges with automated monitoring systems is that they can be too sensitive, throwing up red flags so often that this causes alert fatigue among users. The AIOps platform must be smart enough to eliminate the noise from the action items so that your team trusts its accuracy.


5 Reasons Automation will Transform your SAP Landscape >>

Alerts must be customizable to allow the user to set parameters based on what is most important to you to monitor. Using finely tuned algorithms, the platform will identify when an issue requires real attention instead of a false alarm. Checks and thresholds need to be aligned to meet the business needs and then be automatically deployed to match the intelligent resolution and escalation rules. These alerts must be actionable, allowing the user not only to resolve the issue at hand but also discover the source of the problem that could potentially affect dozens of other interdependent areas of your SAP landscape and address it proactively.
Delivering insights that drive business value
To gain full value from the AIOps platform, operational transparency is crucial. The major benefit of operational transparency is in conjunction with multi-tenancy. It will provide all the various stakeholders, from IT team members over tenants to executives, access to a dashboard that gives them the data required to perform their role. Different roles need different views of the landscape to do their jobs effectively. IT team members will want to know what issues exist and how to act on them or enhance the overall system performance. On the other hand, executives will likely want to see a high-level view of the overall health of the crucial services. These dashboards must include business service monitoring to help IT staff understand which system components are derailing processes and notification escalation to ensure that the right people are receiving the right alerts.
You will not gain automation efficiencies if it requires too much administration time to run your AIOps platform. Look for a platform that includes automated reporting to generate insights from your performance statistics. This will not only take the burden of creating SLA reports off the hands of your IT team, but it also will likely unearth insights your team could have missed.
You should also look for an AIOps platform that offers automated tracking and documentation of any changes you make to your SAP landscape. This will help you make sure nothing falls through the cracks and better manage your audit and governance processes.
For organizations that are ready to blaze a trail toward innovation and digital transformation, an AIOps platform can be the solution that cuts through SAP systems' complexity and leads them on a path to deliver more value.
AIOps lays the groundwork for future innovation by removing the common barriers of lack of resources and human limitations.
Solving the vicious cycle of constant SAP maintenance is not something you can do by adding more team members or spending more money. It takes a shift in the mindset away from the old approaches to a new one that frees up IT resources by automating monitoring, management, compliance activities, and mundane SAP operations tasks. Rather than taking the SAP professionals out of the equation, it uses their skills at their best, allowing them to zero in on the actionable insights provided by an AIOps platform. This is the first step in the evolution of SAP operations teams in their transformation into self-healing, sustainable, and, most importantly, innovative enterprises.
---
Read the ASUG Innovation White Paper >>