5 min read
What is SAP cyber security?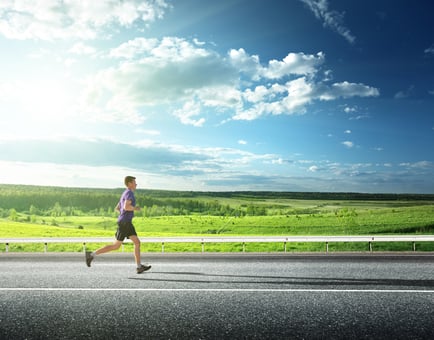 Recently, we discussed the various security measures SAP takes to mitigate and prevent security threats to their customers' ERP systems, and how Avantra can help you understand which SAP HotNews releases are relevant to your business-critical applications. But let's take a step back for a moment to discuss what SAP cyber security is, common threats to your SAP landscape, and what SAP/Avantra products are available to strengthen your S/4HANA or legacy product. Keep reading to find out what SAP cyber security is, courtesy of Avantra.
What Is SAP cyber security?
To understand the full scope of SAP's online security measures, let's pan out even further to discuss what can threaten your business' ERP system.

Before the digital transformation of SAP solutions, cyber attacks on companies running SAP ERP were not very common. But now that SAP systems are linked to online networks and function in hybrid or cloud environments, businesses are under more threats from attackers.

Have you downloaded Avantra's ebook, "How to prevent SAP security vulnerabilities" yet?
Common SAP cyber security threats
When a cyber attacker infiltrates SAP, their goal is to either withhold your data (usually for financial gain) or to steal your company's valuable and confidential information, such as financial records, health records, social security numbers or customer data like usernames and passwords.
There are various types of cyber security threats to ERP systems, such as malware, ransomware and phishing; and one of the main entry points is a company's IT infrastructure.
In the event of a security breach, attackers will demand high ransoms from companies in exchange for the return of their access; other times, cyber attackers are looking for notoriety. And in some cases, attackers will spy on corporations to gain access to their financial records and intellectual property.
Dealing with cyber threats in SAP S/4HANA and other SAP products
As SAP's cloud-based ERP, companies using SAP S/4HANA are at the highest risk of cyber threats, though that is not to say that other legacy products aren't vulnerable.
SAP's Secure Operations Map outlines a framework for companies to structure their security. The map shows how to make your SAP environment secure from every aspect of your organization's operations, including the people, systems, and processes involved in making a company's SAP network security safe.

SAP cyber security isn't the responsibility of one program, one employee or even one SAP security note; but a series of interconnected processes that start with awareness - that isn't to say that everyone in the company needs to be a security expert, but best practices should be understood by everyone in the company.

The layers of this security framework include:
Organization: Awareness, risk management and security governance

Process: Regulatory process compliance, data privacy and protection and audit and fraud management

Application: User management, authentication and single sign-on, roles and authorizations and custom code security

System: Security hardening, secure SAP code and security monitoring and forensics

Environment: Network security, operating system and database security and client security
For a more in-depth look at SAP's Secure Operations Map, readers are encouraged to visit SAP's website. Or, click here to learn more about what's in your SAP landscape.
SAP security notes and SAP HotNews
As we mentioned earlier, SAP takes a proactive role in SAP security monitoring with SAP HotNews, which as you probably know, is a regular release of all its latest vulnerabilities that are given a threat level weight from 1 to 10.
What SAP security products are available?
To help mitigate and prevent the chance of an SAP cyber-attack, companies are encouraged to take advantage of the enterprise security products and services that are available from SAP.

For on-premise and hybrid SAP cyber security, customers will find SAP single sign-on, identity management (where you can manage everyone's access from a central system), and access control (where you can validate all users with governance software).

For cloud or S/4HANA SAP cybersecurity, there are various identity authentication mechanisms and identity provisions.
Other SAP security products or products that have a security component include:
Authorization and Trust Management Services

SAP Credential Store

Cloud Connector

SAP Cloud Application Programming Model (CAP)

SAP Cloud Identity Access Governance

SAP Data Retention Manager

SAP Data Privacy Integration

SAP Security Optimization

SAP MaxAttention
S/4HANA is equipped with a broad range of security features and capabilities, including encryption, anonymization, masking, auditing, etc.
How does Avantra help with security threats?
SAP security issues and vulnerability information released in HotNews don't necessarily apply to your business. So how do you know which threats to take seriously and which ones to ignore? Is there a way to tell if the latest patches apply to your SAP application?
With Avantra 21.11.4, we will immediately know which patch levels and upgrades to apply to your system, so you don't have to sift through every HotNews release. When you use the Avantra mobile app, you'll get alerts whenever your company's SAP landscape needs immediate attention.
SAP Cyber Security features available from Avantra
Opening/unlocking SAP application layer: We monitor the opening and closing of your SAP system.

SAP database: We monitor the creation of new database users.

Security parameters: We detect parameter changes done at the server layer.

SAP audit log: We can monitor the SAP audit log and parse out terms to alert your team.
Stay secure with Avantra AIOps
Customers are highly encouraged to read SAP's cybersecurity literature and to browse through Avantra's resources to strengthen their SAP security awareness.
Take a closer look at your application's cybersecurity with our ebook, How to Prevent SAP Security Vulnerabilities.