5 min read
How SAP AWS hybrid cloud benefits SAP customers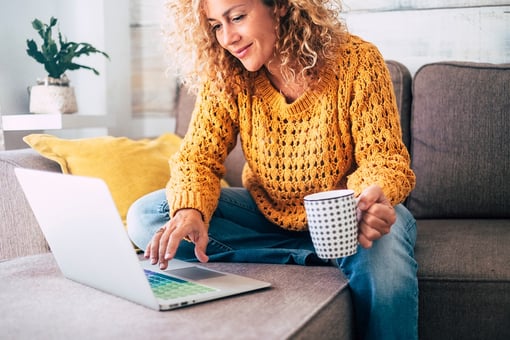 SAP AWS hybrid cloud is a mixed environment consisting of a combination of on-premises infrastructure, private cloud services, and the public cloud - e.g., Amazon Web Services (AWS) - with the ability to exchange information between different environments.
"Pairing AWS hybrid cloud with SAP AWS hybrid management solutions makes it possible to build out an IT system for ERP that is enterprise-grade, in terms of its capabilities and flexibility in implementation, while keeping costs low."
"This system may be enhanced with the cutting-edge AIOps platform Avantra provides, minimizing manual monitoring." Check out everything Avantra is doing with AIOps here.
The following will cover:
AWS hybrid cloud benefits for SAP customers
SAP implementation concerns on AWS Hybrid Cloud
SAP support requirements for AWS
SAP on AWS hybrid cloud solutions
SAP offers incredibly powerful products, such as HANA, to help organizations truly become data-first in their operations. However, these products heavily rely on sophisticated IT infrastructures to function. Companies looking to retain control over their vital data and use it to its maximum capacity must find a middle ground between on-premises installations and cloud-based systems.
Amazon Web Services' hybrid cloud solutions help bridge the gap while providing full accommodations for the SAP applications organizations know and prefer. Innovations like AWS Outposts make this possible by providing on-premises IT provisions that include the infrastructure and service needed for the systems to operate with or without cloud integration.
There are numerous benefits to running SAP on AWS:
AWS hybrid cloud makes it possible to effectively manage all your organization's applications through AWS, regardless

of being set up or running in specific locations.

This allows launching projects to be

more efficient and agile while maintaining the core provisions needed by existing operations

.


Deploying services where most needed while maintaining access to the service flexibility of cloud based solutions is simpler to manage with AWS.


Productivity is improved

drastically

through the use of AWS hybrid cloud creating a foundation for all of your organization's IT development. Enhanced SAP AWS hybrid visibility ensures hardware and tools are streamlined across your system (on-premise or in the cloud), simplified operations, deployment, and development across the board. This enables organizations to build smart infrastructure into the core of their long-term development plans.
For SAP hybrid AWS architecture
Given the benefits of running SAP applications on AWS hybrid cloud architecture, many business leaders task their IT teams with determining what the integration and testing process should look like, especially considering the intricacies inherent to SAP licensing and usage agreements. Thankfully, AWS offers comprehensive support for SAP that accommodates licensing limitations and more.
Although AWS does not supply licenses directly, it allows you to run your SAP software on AWS with your own. In fact, no new licenses should be necessary for you to migrate existing systems to AWS's hybrid cloud. However, if you're looking to acquire a license for SAP software to be used on AWS, you can do so through the AWS marketplace; a variety of independent vendors provide their own listings to choose from.
Beyond Amazon's built-in marketplace is SAP itself. Specifically, the Cloud Appliance Library offers a large catalog of preconfigured SAP software containing solutions that are ready to be deployed to AWS, using a little more than an integrated launch wizard, designed to automate the process.
SAP integrates with your IT infrastructure by generating special hardware keys to match it. The hardware key generation process varies by kernel version, but AWS hybrid cloud environments benefit from complete coverage. SAP offers full support for AWS SAP instances as it would if they were running purely on-premises. However, there are a few things that need to be certain to have this support, such as:
Turning Amazon CloudWatch on for each EC2 instance that you have running an SAP application is absolutely necessary, as it provides vital metrics at the right intervals to satisfy SAP's requirements. CloudWatch itself, is

a powerful monitoring service

offered by Amazon that harvests operational data in real time from relevant logs and events. CloudWatch facilitates

AWS SAP monitoring

by creating a top-level view of your entire IT environment's operational health, both on AWS and on-premises.


The AWS Data Provider for SAP will also need to be installed in order to provide the full spectrum of metrics on performance and configuration, including those obtained by Amazon CloudWatch, to SAP applications. It's one of the most important SAP monitoring

tools to have activated for full support compatibility. Your AWS account will need to be outfitted with either an AWS Business Support plan or a plan for enterprise support.
Get the most out of SAP AWS Hybrid
AWS Hybrid Cloud is a great option if you're looking for a cloud provider that can accommodate on-premise installations and localized data centers as seamlessly as possible, while maintaining access to all of the functionality that makes cloud services so useful. Having automation in the correct places allows you to get the most out of your hybrid SAP environment. Learn more about Avantra's cloud automation solution to discover how automation can help your organization today by filling out the form below:-