6 min read
SAP cloud integration - A definitive guide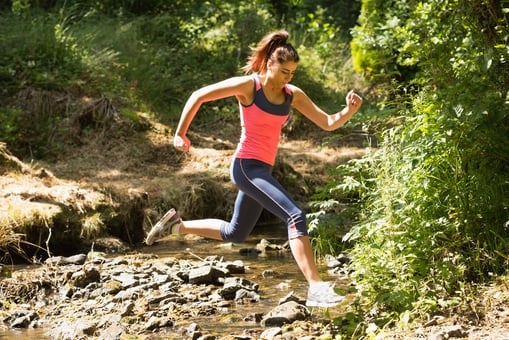 Deciding between SAP cloud integration methods can be confusing. There are so many options out there, with each one offering different benefits. In this article, we'll discuss the benefits and drawbacks to a SAP cloud on Rise integration methods. We'll also cover the steps you'll need to take to choose the method that's right for your organization. Take an in depth look at SAP cloud on Rise integration, what it involves, and how you can begin planning your own path.
SAP Cloud Integration
SAP Cloud Integration is a cloud-based integration platform that enables you to connect SAP and non-SAP applications in the cloud or on-premise. It provides a single integration solution for all your integration needs – from simple point-to-point integrations to complex integration scenarios.
The rising demand for cloud integration
All market signs point to increased cloud adoption across the board – that's according to recent reports from technological research and consulting firm Gartner.

With spending on public cloud services expected to exceed $470 billion by the end of this year, and with worldwide IT spending also forecasted to grow 5.1%, users are increasingly embracing the cloud.

Businesses are not immune to this effect either, with 81% of all enterprises apparently already having a multi cloud strategy laid out, or in the works for 2022.

But what about SAP ecosystems? How do they fit into the picture?
The SAP ecosystem
Typical SAP environments are usually made up of more than just SAP supplied products, often making management quite difficult for enterprise organizations. Individual ecosystems can be comprised of numerous SAP and non SAP applications, databases, third party applications and web servers, as well as SaaS solutions.

So, what should you look for if you're looking to specifically integrate your SAP system into the cloud? Let's look at some of the basics.
An intro to SAP in the cloud
In any standard on premise SAP environment, you develop, test, customize and manage applications at the core ERP level – on premise. This setup, although relatively straightforward, can make upgrades and enhancements extremely difficult, not to mention potentially costly.

It's these types of challenges that led to the launch of SAP cloud integration with the 'SAP Cloud Platform Integration' (SAP CPI) in 2012 – an open platform-as-a-service (PaaS), still used by businesses today, which includes the in memory  SAP HANA database management system.

SAP CPI relies on open standards and was designed to connect to both on premise and cloud based systems running SAP, as well as other third party software. The system is also designed to support Java, JavaScript, Node.js and Cloud Foundry for multiple integration options.
SAP: On premise versus the cloud
In its simplest terms, SAP in the cloud means that someone else is hosting the software.
On premise on the other hand, means that it's up to the organization to manage their own SAP software, hardware, data, infrastructure, etc. – likely running and managing their own dedicated data center in the process.

One other major difference is that SAP on- premise is offered with traditional licensing, whereas SAP Rise in the cloud generally comes with subscription licensing and/or an SAP Cloud Platform Integration license.


Benefits of migrating SAP to the cloud
With the introduction of SAP Cloud Platform Integration, SAP allowed its users to keep their core system clean and non customized, giving them the option to make changes in the cloud.

Today, by leveraging the power of SAP in the cloud on Rise, often with the help of an SAP Cloud Platform Integration service, businesses are better able to customize integration designs to meet their needs and quickly start cloud projects with prebuilt integration solutions.
Other benefits driving the migration of SAP systems into the cloud include:
Significantly lower IT costs when compared to on premise installations

Improved scalability and service quality

Ramped up innovation and time-to-market
Once deciding to make the change towards the cloud, the next step involves considering the various SAP cloud integration methods.
Methods of SAP cloud integration
When it comes to integrating SAP in the cloud, it's important to understand the four main components or types of cloud computing:
Private cloud: In a private cloud the end customer controls the whole stack and has full control over the services and infrastructure.
Infrastructure-as-a-Service (IaaS): Here, the end customer rents the IT infrastructure with no direct interaction with the hardware. Amazon Web Services (AWS), Google Cloud Platform (GCP) and Microsoft Azure are the three leading IaaS providers.
Platform as a service (PaaS): With PaaS, the end customer is provided with cloud computing services to quickly develop, test, customize and manage applications. Here, depending on the setup, the end-user may not have access to the underlying database or infrastructures. As pointed out before, SAP Rise is an example of a PaaS, while behind the scenes using one of the IaaS solutions. Many managed service providers are starting to utilize PaaS to manage the database while enabling their customers to work on the application layer.
Software as a service (SaaS): Software applications are delivered to the end customer over the internet. The end-user usually logs in via a web browser or mobile device and inputs any business needs. The end-user relinquishes full control over nearly everything including hardware and operating systems. In SAP terms we can think of solutions like Concur, Ariba, SuccessFactors and more.
What are the challenges with SAP in the cloud?
More often than not, after choosing a suitable cloud integration suite or SAP cloud automation platform, an organization's SAP system can struggle to keep up with the flexibility of the cloud.
As many companies decide to migrate, most of them remain partially on-premise. Opting for a hybrid landscape due to possible security concerns, or limitations relating to their legacy architecture. Lack of sufficient SAP cloud platform integration documentation or access to a quality SAP HANA cloud integrator can also be frequent factors.
To be successful, dynamic infrastructures like these hybrid landscapes require intelligent management. Organizations may not be ready to handle this themselves due to limited training and process development.
How can your business better manage SAP systems in the cloud?
One answer is Avantra, the industry-leading AI operations platform for SAP landscapes,
Avantra's rapid rollout is so straightforward, that customers can manage, monitor and automate their SAP ecosystem with one simple and streamlined platform.
Offering native integrations with AWS, Azure, Google Cloud and Alibaba Cloud, Avantra also supports the SAP cloud platform and SaaS products such as Cloud Connector, C4C, SAP Cloud Platform Integration (SAP CPI) or solutions like Ariba, etc.
With Avantra, you can:
Improve the visibility of performance

Reduce operational costs

Obtain unmatched insights into landscape health

Gain back precious time and resources
Dynamic and cost-efficient, SAP automation doesn't get simpler than with Avantra. Read our dedicated page on SAP Automation Tools.
Embrace the future of SAP cloud integration and SAP operations
Avantra doesn't aim to replicate other systems. Instead, Avantra helps them to work together seamlessly using an innovative SAP integration approach and HANA cloud integration. Organizations are also supported with additional SAP cloud platform integration training, as well as comprehensive HANA cloud integration documentation.

With automatic performance-based scale-out and down, landscape detection and synchronization, Avantra, the number one application performance monitoring solution in the SAP market, enables the future of SAP operations with quality, security, and dependability.