What is SAP?
SAP (System Analysis Program Development) is the leader in the market of enterprise application software and consists of a multitude of fully integrated modules. Essentially, it helps to centralize data management for businesses large and small, combining separate operational databases into one single view and covering virtually every aspect of business management. SAP systems make complex processes in areas of finance, logistics, human resources and business, much easier to manage.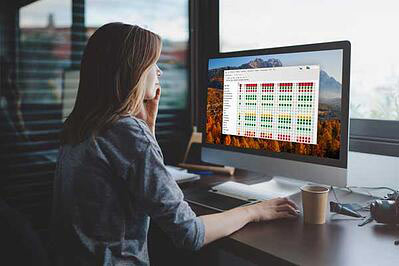 What is Amazon Web Services (AWS)?
Enterprises require cost-effective access to resources and applications in order to manage their business effectively. Cloud service platforms are necessary to deliver services, and they offer businesses database storage, compute power and delivery of content.
Synergy Research Group's 2018 report suggests that $70 billion are spent on cloud computing infrastructure services. AWS is one of the most comprehensive and widely used cloud platforms in the world, and consequently takes up a large share of the market. It offers a broad range of different global cloud-based products for business purposes.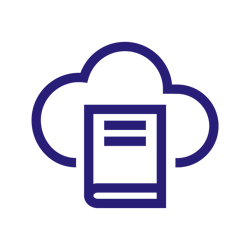 Managed AWS SAP Solutions
SAP HANA, SAP Business Suite, SAP Hybris and a multitude of other SAP services are fully compatible and supported when deployed in the AWS Cloud. AWS and SAP have been working together closely to ensure that customers can shift and transform their SAP landscapes and use AWS to effectively run their SAP workloads.
Now, more than 5000 customers run SAP on AWS. As the number of businesses migrating their SAP environments increases, the need for a comprehensive monitoring service to assist in the process is more and more apparent.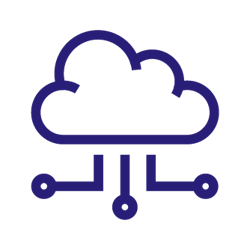 Migrating SAP to AWS
While undergoing SAP migration to AWS, it's critical to maintain excellent AWS SAP monitoring and real-time alert practices. Managing the migration process using SAP Solution Manager can often be difficult as it requires a great deal of time and in-house resources to manually process new implementations. The execution of effective SAP Performance Monitoring on AWS is fundamental to a smooth and seamless migration.
Full visibility into the SAP landscape is necessary in order to monitor all of the configuration changes within the system and to make sure that all of these changes are properly established across all systems. It is imperative that excellent AWS SAP monitoring and notification practices are implemented around ERP systems in real-time, in order to identify any SAP landscape issues which may arise and to prevent them before they occur.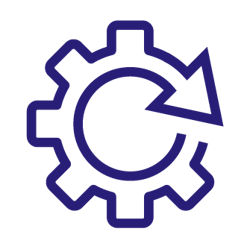 The future of SAP operations
The daily activity of system monitoring to check whether systems are performing correctly or not is key to the functioning of effective SAP management. It allows us to understand potential problems in advance and to take the necessary corrective actions to prevent them.
With the increasing need to quickly adapt, stay agile and remain resilient, more customers are seeing the benefits of investing in AWS SAP monitoring and management solutions which can help their businesses to cut unnecessary costs and improve efficiency. Modern enterprises must find ways in which they can monitor SAP, protect against system outages without the expense of constant manual tracking.
Automated SAP environments are the future of SAP operations. Increased performance, lower costs and in-built resilience to disruption are now a necessity. Unified operation platforms such as Avantra, which provide intelligent and unmatchable insights into SAP landscape health are indispensable within the modern enterprise space.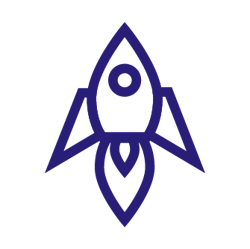 A performance assured AWS SAP monitoring solution
Good practice system monitoring increases system performance and consequently the profitability of the business organization. Avantra's thorough system monitoring solution exceeds the capacities of traditional AWS SAP monitoring tools and provides best practice and comprehensive monitoring of SAP systems. Avantra offers complete visibility into the system and its overall health with zero-gap monitoring at every moment. A notification is only sent when a threshold is exceeded or a set of conditions is overreached, freeing up time for the operations team to focus on business growth initiatives.
Avantra's on-site server is extremely effective both during and after the migration process to AWS. Dynamic environments are observed in real-time, allowing for insights into the health and performance of a system with zero blind-spots. This means that your operation teams are able to foresee just how much AWS resources will be needed by being kept up to date with Avantra's AWS SAP monitoring and predictive resource planning.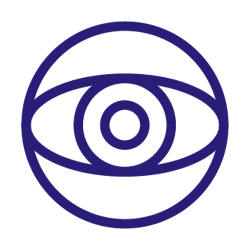 Avantra on AWS
Avantra is one of the leading global market providers of SAP and cloud management monitoring and automation solutions. Having achieved Advanced Technology Partner status in the AWS Partner Network (APN), Avantra can now offer performance-based AWS auto-scaling and hybrid, cloud as well as on-premises SAP landscape management.
Now launched on Amazon's AWS Marketplace, Avantra gives you access to some of the benefits that come from a native hyperscale deployment. Some of these benefits include:
- Turnkey Deployment in under 30 minutes allowing for a super-fast setup
- Application & Network Load Balancing delivered as standard
- Built-in High Availability (HA) & Disaster Recovery (DR)
- Ease of Scalability to match your landscape growth
- Per hour billing through AWS, giving one integrated billing view
- Easy integration with Amazon Notification Services
Avantra's offering for AWS customers allows companies the benefit of all-in-one management, monitoring and automation solution, through an easy to install cloud deployment. With Avantra, scaling your SAP system on AWS is seamless, simplified and automated.