4 min read
Differentiation in the Market: SAP Managed Service Provider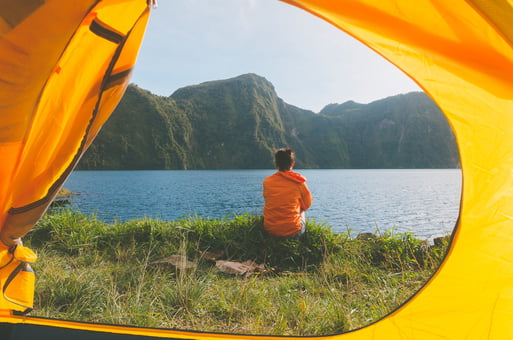 Over the past few years I've had the opportunity to speak with SAP Managed Service Providers (MSPs) all over the world. From small niche MSPs, to large, Big Four consulting firms… and what I've always found so interesting is that once the practice directors and sales associates get involved in our discussion, the conversation changes from 'How can Avantra help in day to day operations', to 'This is going to differentiate us in the sales cycle!', and I couldn't agree more.
Helping SAP MSP end customers save costs
This topic is always my favorite. With the industry push to have SAP on public clouds (Alibaba, AWS, Azure and Google Cloud), most MSPs have had to rethink and reshape their practice offerings in these environments. Many of them immediately realized that SAP does not auto-scale in the cloud like other applications might, and they started looking for solutions that can auto-manage the scale out/in capabilities of SAP on the public cloud.
This not only means more consistent uptime and performance metrics, but could also be a way for the MSP to walk in during the sales cycle showing how they can save the end customer (enterprise) on their cloud costs. If not all components of a system (application servers) or entire systems (non-prod) are required 24/7/365, why pay the cloud costs of having them up 24/7/365? By putting in a solution that can autoscale based on performance metrics, or can have systems shutdown/startup on demand or on schedule, can significantly help cut cloud costs. This offering alone really give an MSP massive leg up in the sales cycle.
"If not all components of a system are required 24/7/365,
why pay the cloud costs of having them up 24/7/365?"
Consistency for SAP MSPs means less headaches and less costs
"How are you going to drive consistency in the support we are receiving? We can't afford the business billing us back for downtime". It's one of the most asked questions during the MSP selection sales cycle. In the ten years I have been working at an MSP, I've always felt MSPs typically lack a great answer to this question. They begin by stating their low employee churn numbers, or go into details of their documentation system and policies.
But when it really comes down to it, enterprises know MSPs have employee churn. It's a business, every business has employee churn and I feel enterprises always feel cheated with that response. And as for documentation systems and policies, these are enterprise IT leaders, they live this headache every day and see through this. But in the long run, enterprises seem to just shrug these responses off as nobody has a really great answer as to how they will be provided with consistent support - until the automation discussion comes up.
Sales reps that are able to clearly state how they will be implementing an automation & AIOps solution that is going to be driving the kernel update process to ensure no human error, and will have scripted resolutions that will be called through monitoring intelligence to proactively and consistently take action, any time of day day or night or through any employee churn, gives the enterprise trust in who they will be selecting.
Automation Transparency
Transparency, in general, is always a demand of enterprises in the sales cycle. The question "How will we understand what is happening in our environment" will always be prevalent in the sales cycle. Whether it's the outdated method of sending daily email reports, or a more modern method of providing login to dashboards and giving the end enterprises the ability to see historical data, etc… most MSPs have a way of accomplishing this with operational transparency today.
But with the addition of automation into their landscape, there is always the initial 'trust' issue and enterprises want to know when and how often automation has occurred. Being able to demonstrate how automation has saved unapproved downtime becomes a 'win' for the day to day operations consulting team providing the MSP service, and an awesome discussion to have during renewal time.
Furthermore, some organizations don't want full automation, but would like to have an approval process, by them, in place. Being able to automate the approval process for SAP automation becomes key and if not done correctly will become the achilles heel of the entire automation process.
Back in my MSP days I remember being notified of an issue occurring in my customer's landscape via a standard monitoring solution. My first step would be to go through our documentation to find the (hopefully up to date & correct) customer contact to get approval to run a script we would have in place to resolve the issue. After discovering the correct person I would spend the next 30 min trying to contact the person over the phone. Sometimes I'd catch them in time before the issue would escalate into a major problem, sometimes I wouldn't.
Having an automation platform that can directly tie into a customer's ServiceNow system allows ServiceNow to handle the approval process through its workflow automation. Once approval is quickly received through consistent measures, it can be routed back to the SAP AIOps platform for the automation to take place.
All in All - SAP Managed Service Providers
Overall, an MSP driving their sales cycle with conversations of SAP AIOps, cost savings and automation puts them in a place where discussions escalate to the next level almost instantly.