5 min read
SAP Maintenance Planner: A quick guide to help SAP maintenance planning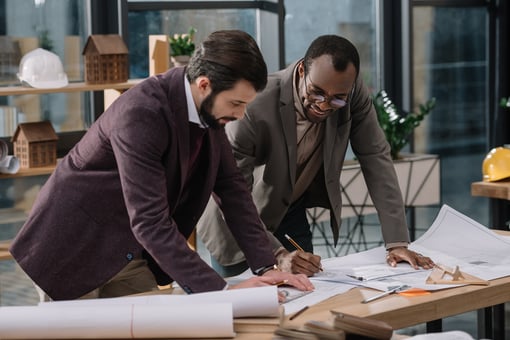 SAP maintenance planning is a helpful way to keep track of scheduled maintenance activities in your SAP environment.
If you're in the process of updating or planning for the upcoming year, it can be helpful to determine when your SAP systems will be down for maintenance.
In this post, we'll explore how you can use your maintenance planners to stay on top of your SAP maintenance requirements. We'll cover the main features of the SAP Maintenance Planner and a few of the ways that you can work with it, such as planning SAP system changes, including updates and installations; correcting landscape data intuitively; and consolidating maintenance dependencies.
Here are some of the key takeaways that we'll discuss in this article:
The SAP Maintenance Planner offers end-to-end planning of system landscape maintenance from a single point.
SAP Maintenance Planner offers a wealth of additional functionality, including side effect reports and system exploration.
The Maintenance Planner can be accessed from within the SAP Support Portal.
The Maintenance Planner can support three different types of plans: single cycle, time-based, and performance-based.
Interested in getting more out of your SAP HANA installation? Give Avantra's SAP HANA monitoring solution a try today.
What is the SAP Maintenance Planner?
SAP Solution Manager offers the Maintenance Planner as a powerful means of simplifying your entire maintenance process. End-to-end planning with the Maintenance Planner is centralized and much easier to reason about, making system information errors and authorization blunders a thing of the past when used correctly.
Combined with AWS SAP monitoring or SAP HANA monitoring, the Maintenance Planner can make accommodating changing business needs with a flexible system a seamless process.
What does the SAP Maintenance Planner do?
The Maintenance Planner serves as a consolidated replacement for the now-sunsetted Maintenance Optimizer, Landscape Planner, and Product System Editor.
Put simply, SAP Maintenance Planner makes SAP monitoring and planning all upcoming changes to your IT landscape easier to do.
For instance, when installing apps within a given IT landscape, you can use the Maintenance Planner to specify the target state of your entire system and download it in a single step. This cuts down on potential errors while providing you with a top-down control point from which even downtime details can be managed.
Of course, the SAP Maintenance Planner is capable of a wide variety of things and can serve many purposes for your team. Here are a few of its additional features you ought to be aware of:
Side-effects reports: The Maintenance Planner can generate reports on potential side-effects that could affect your landscape. This helps in assessing upgrade and expansion risks without relying on a host of additional tools to do so.
Pre-planned installations: The Execute Plan feature makes it possible to select and deploy full system installations from within the Maintenance Planner. This feature offers a simplified means of obtaining appropriate archives and deploying them to your own systems without leaving the SAP Solution Manager.
System exploration: The Explore Systems tile in the SAP Maintenance Planner brings up detailed information on each of the systems currently in your landscape. Use this feature to find out your systems' types, products, database hosts, and more. You can use filters to personalize the view of all connected systems as well, allowing for particularly expansive landscapes to be assessed in greater detail with relative ease.
Transaction exploration: You can go over all of the transactions that you have created in the Maintenance Planner. Flexible ordering by ID, status, etc. makes this feature particularly useful for reviewing previous transactions without wasting time.
Working with the SAP Maintenance Planner
You can get started with the SAP Maintenance Planner by simply visiting the SAP Support Portal using a modern web browser. Information from your systems' combined landscape is fed to the Maintenance Planner via the Landscape Management Database (LMDB), allowing you to assess your IT landscape at a glance via custom visualizations and plan accordingly. You can also use a SAP maintenance planner system track to group related or similar systems in a logical manner. These grouped systems can then be maintained (upgraded or updated) simultaneously.
Landscape data can be corrected with the Maintenance Planner intuitively, thanks to automatic alerts in the maintenance cycle. These can be dismissed by supplying the required information for verification. SAP Maintenance Planner then creates a consolidated configuration file for use with the Software Update Manager that corrects system descriptions and proceeds with landscape changes.
Maintenance dependencies are easily handled with the SAP Maintenance Planner through the use of the Upgrade Dependency Analyzer, which checks for dependencies between separate SAP systems, among other things.
The SAP Maintenance Planner supports multiple types of maintenance plans, each with its own strengths to consider. Plans supported by the Maintenance Planner include:
Single-cycle plans: This is the simplest option available and it makes one-off maintenance operations possible. Perfect for repair or replacement cycles, this type of plan is given an execution interval to determine when it should run.
Time-based maintenance plans: These types of plans run in specific, recurring cycles where a schedule is defined ahead of time.

Scheduling parameters

such as cycle modification factors and follow-up buffers make designing flexible, dynamic plans a possibility.
Performance-based maintenance plans: These plans make it possible to tether maintenance operations to readings obtained from equipment and locations. Counters are used on connected equipment, etc. to measure things like operating hours and total operations. These can then be used to trigger maintenance orders and other call objects.
SAP Maintenance Planner conclusion
The Maintenance Planner is a powerful tool for mapping out your systems' landscape and making changes to it more efficiently. To learn more about the capabilities of SAP Solution Manager and how these mesh with the Maintenance Planner, have a look at our article on its many capabilities.