8 min read
Still struggling with SAP Solution Manager Technical Monitoring?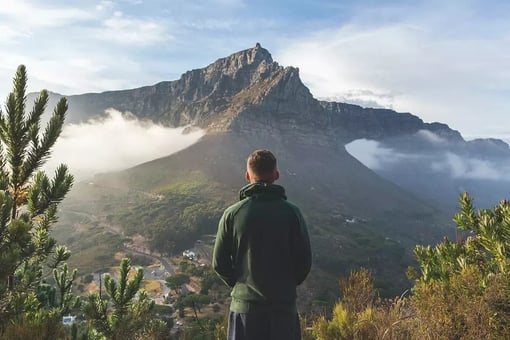 The SAP Solution Manager (SolMan) is intended to cover the complete application lifecycle of your IT solution, which includes many areas, such as change control, project management, custom code management, test suites and others.
All these areas do not overlap with the Avantra AIOps platform. In fact Avantra was never built with any intention to replace SolMan. If it comes to SAP Solution Manager technical monitoring, there is certainly an overlap with Avantra and that's the reason we are sometimes seen as competitors. However, we believe we are not.
Our expertise and level of detail in full-stack monitoring from OS layer up to application level, and our intelligent automation for SAP operations clearly makes us different and co-existing. Automation and other important areas like service level reporting, integration to the hyperscalers, IaaS and SaaS, and deep integration to services like ServiceNow is something that is not available in SAP Solution Manager - or at least not to the extent that is available in Avantra.
Our strategy is to embrace Solution Manager. This is also the reason why we work on new checks specifically tailored to verify if SAP systems are correctly setup in SolMan 7.2 and running properly. These functions are particularly important for Managed Service Providers as they often need to operate multiple SolMan systems on behalf of their customers. SolMan does not provide customer multi-tenancy in the way Avantra does since version 1.0. In other words, for 20 years now.
How Avantra and Solution Manager Monitoring handle Technical Monitoring for SAP
In this article, we are going to focus on technical monitoring aspects and will show some differences in how Avantra and SolMan achieve it. Technical monitoring is definitely the field the development of the product started with. However Avantra does many more things today - but that is not in the scope of this article.
At Avantra, we believe that a great solution for monitoring automation has to excel in the following five areas:
Simplicity: easy to set up and simple to continuously maintain
Significance: deliver significant results out of the box, following best practices and with minimal false positives
Integrability: provide inbound and outbound interfaces to seamlessly work with existing solutions
Extensibility: versatile enough to go beyond of what is available out-of-the-box
Automation: eliminate as many manual interactions as possible
Now we're going to take each aspect and explore the differences between Solution Manager and Avantra.
1. Simplicity
SAP Solution Manager monitoring and alerting infrastructure is often considered complicated to set up, and according to our customers it is cumbersome to maintain. You need to go through a general configuration process, a system specific configuration process, and finally apply templates. Any custom configuration involves a lot of steps. So you need to redo a lot of work whenever you add a new system to the management process. And any upgrades, like applying a feature pack, requires downtime and a lot of time to post-process configuration.
How easy is Avantra to set up and maintain?
Getting up and running quickly was always a priority for Avantra. We come from the on-premise world and almost all our customers are happy we offer an on-premise solution, even if technically we could easily make Avantra available as a SaaS solution. Incidentally, our Google Marketplace version runs in a containerized environment. But to get back to the point, the steps to set up Avantra are:
Read the Avantra

deployment

guide to plan the setup for your environment. The actual installation needs a single download (a ~300 MB installer).
Let the Avantra Installer run and fill in some connection parameters for the database. That is the Avantra server done.
The Avantra Agents are deployed on all servers where you have access to the operating system. You only have to do this once, and you can even set up the connection to the Avantra server for automatic self registration during installation.
The SAP instances, the SAP system, and the database are detected automatically. This is the point where Avantra monitoring starts already.
The only remaining work consists of entering credentials. And optionally importing a transport for enhanced results. Everything else happens automatically: Avantra detects the type of SAP system and deploys the collectors and checks automatically. There is no deployment of templates and close to zero configuration effort involved. If something cannot be detected completely automatically, Avantra will let you know in a self-check result.
Upgrading to the latest Avantra version is equally simple. You use the same installer as the initial installation, just in a newer version. It will automatically perform an inplace upgrade when it detects that an Avantra installation already exists. The database schema is upgraded on the fly. Downtime? Five minutes maximum, and typically just two minutes. Guaranteed.
Experienced Basis or IT Operations people tend to not believe this and argue that their landscape or set up has special requirements. This ranges from complex networking environments and high availability cluster systems, to HANA system replication. The next section will these points.
Find out how Avantra can support:
Does Avantra support complex environments and systems?
The answer is yes, of course. Even though Avantra is so easy to set up, it still supports all landscapes. Obviously some unique scenarios require a bit of configuration since Avantra cannot figure out everything on its own. This is primarily because Avantra only has the permissions required to do its job, and not to start scanning all your servers and network. This way Avantra is not a threat to security. In fact, Avantra has passed security inquiries from some of the most security sensitive companies and organizations in the world
2. Significance
We strongly believe that mass over class doesn't achieve significant monitoring results. It's part of the Avantra DNA to make the results of the Avantra checks easy to understand as well as meaningful.
Every Avantra check is carefully preconfigured and works out of the box. Of course, you'll see some information during the onboarding process that you wouldn't consider as significant. But that's why we deliver pre-configured monitoring parameter sets, just to name an example. You simply need to activate in order to deploy less-sensitive thresholds for Test and Dev systems. You probably do not not want to include these systems in the report if it is used by developers to try out new code.
It is extremely important for monitoring results to be significant. And, it can be tricky for complex environments such as a high availability cluster. It is a question that comes up frequently, so we know people are concerned by it. As a result, Avantra has introduced a layer to simulate virtual hosts and IP addresses used by high availability and failover solutions. The SAP instances — in the case of clusters, usually lightweight ASCS instances — are then automatically detected within the virtual server and the Avantra agent follows the virtual host on any given physical node. So you do not end up in a situation with unnecessary alerts, only your cluster does what it is supposed to do. Or even worse, in a situation where you would have to manually follow up after a cluster switch. Bear in mind that the Avantra agent is installed only once at the operating system level.
3. Integrability
I often hear from people how important it is to integrate with existing solutions. For example, almost all our customers have some integration in place with an existing ITOM or ITSM solution, such as ServiceNow. Other customers want to enrich their CMDB with data from the Avantra inventory, where they are specifically interested in SAP related data.
Avantra provides multiple integration solutions, both inbound and outbound. Avantra offers generic integrations, based on REST, email and OS-level commands for example, as well as dedicated integrations specifically for solutions like ServiceNow. Here Avantra includes a ready to use connector to create incidents (directly or over ServiceNow Event management) and provides CMDB integration. The other direction is provided via the ServiceNow integration hub to schedule maintenance windows or trigger automations.
I believe integrations with important third party products like ServiceNow should not require additional software, as is the case with SAP Solution Manager.
4. Extensibility
Working out of the box is a perfect approach for quick deployment. Our customers love having straight away visibility into things they were not aware of before.
It is one of the greatest pleasures of my role as Avantra CTO to see how customers move on from this starting point. It is so easy to extend Avantra and adapt the platform to your specific requirements. The rich Avantra monitoring toolbox, called Custom Checks, provides you with some generic tools, such as monitoring a log file, a process, or a Windows service. But, in addition, it comes with some very powerful tools dedicated to business process and security monitoring. Some generic checks, like the one running arbitrary SQL commands in a protected way on databases, are perfectly suited for automating some of the great checks SAP provides for HANA. The so-called HANA mini checks, as described in notes 1969700 and 1999993. To automate the execution of these checks, Avantra simply provides a custom check which you can download from our support site or our recently launched Avantra Custom Check Samples repository. The automation covers different HANA revisions to account for the different scripts provided by SAP.
(Yes, it is possible to integrate some of this valuable information into Solution Manager, but I understand if people prefer not to do this, as it is simply too complicated.)
5. Automation
Avantra envisions to empower SAP operations teams with intelligent automation. So whatever we do as an organization, we consciously consider how we can remove repetitive tasks from skillful Basis Engineers within SAP operations teams, and allow them to focus on the valuable innovations that deliver bottom line results.
Concerning monitoring, Avantra automates the deployment of checks, settings and thresholds out of the box. But the platform also automatically starts healing actions to remediate issues. If you need to apply changes to this automated process, you can do it easily in a way that your changes are consequently applied whenever you add new items to the management process.
A word about templates
Avantra does not make use of templates, at least not in the way you may know from the Solution Manager. Instead it detects all components automatically. This includes the type and release of the system and database, and the type of instances (such as whether the web dispatcher is embedded or set up as its own instance). Avantra also detects what kind of application is deployed on top.
For example, if it detects a PI system, Avantra automatically allocates additional checks, such as monitoring the PI communication channels. This comes pre-configured out of the box as well, and only in case you do not want something being monitored, you can turn it off. For some sandbox and test systems you might not be interested in all of the check results, which can cause critical alerts just because Developers are trying things.
In Avantra, it is one step to turn this off... All you have to do is create a parameter set and a rule. In this particular case you would add a parameter that turns off monitoring of program errors (short dumps). This rule is configured once, so if you add a new system to the management process, it will be rolled out automatically. We call this 'configure once and forget'.
These are only some of the automations the Avantra platform uses in monitoring. Avantra has another set of automations available for SAP system maintenance, like upgrading the SAP kernel, which is not covered in this article.
Summary of SAP Solution Manager Technical Monitoring
Technical people are notoriously sceptical about what Avantra does differently from SAP Solution Manager. How can the grass be greener?
At the end of the day, the ultimate question is, are you getting the job done with Solution Manager alone. If you use both SolMan SAP technical monitoring and Avantra complementarity, we are confident that you will!
Find out how Avantra can support: