7 min read
Planning for a Modernized AIOps Platform for SAP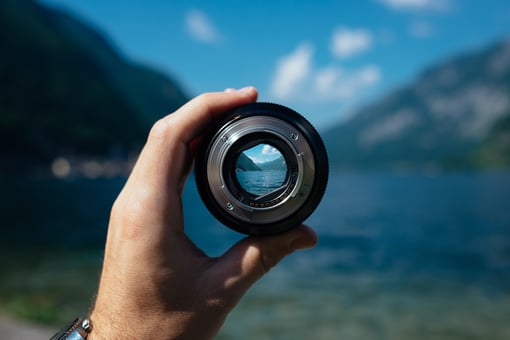 Keep up with an ever-changing business world by planning for change, and take steps to properly implement and continually improve SAP environments.
Avantra team Brenton O'Callaghan, Head of Customer Success, Simon Wilson, COO, Tom Kelly, Director of sales for UKI, Tyler Constable, Director of Sales Engineering N.A., and Christian Schweizer, Senior Solutions Engineer, recently discussed the topic of change.
Specifically, how you can prepare to modernize your AIOps platforms, to help your organization keep up with the unknowns of the world.
Read more > https://www.avantra.com/blog/what-is-aiops-for-sap
Learn the importance of change from a business and technology perspective to continue holding market share, despite what's occurring in the ever-changing business world by asking:
Why do you need to change?
How do you plan for change?
What is required to implement the change?
How to create a program of improvement post-implementation?
Let's dive in.

Why Your Business Should Anticipate Change
Business— and the world around us— is continually changing.
How does your organization plan for change so that your business can continue (uninterrupted) amid change? To answer this question, an enterprise needs to consider changes in two different ways:
Business changes driven by technology
Natural technology evolution

Business Changes Driven by Technology
When technology changes, our business processes must also pivot to accommodate the shift. Modernizing your processes can include an overhaul of everything from your SAP environment to process and business model innovation, to inventing new outs on a platform.
When change happens and an organization is caught flat on their feet — unable to pivot as needed — your entire IT team's workflow is affected. You will notice confusion in:
Implementation changes
Design
Build faces
Stand up environments
Despite the known pain points of stagnancy, organizations commonly run into issues during times of change because:
IT ops isn't always strategic. Even with the growing need for IT ops to be more supportive, they don't always have resources. So how do you get the business to pay attention and modernize?
Getting the buy-in isn't easy. When you craft a story about change, it's increasingly essential for IT teams and project teams to demonstrate resilience, not just design and build, but also in the run environments. How can you discuss the importance of future-proofing to key stakeholders?
Asset mismanagement is common. Look at the assets you have. Are you using them wisely? Valuable and costly employees should be used to push change, but instead, in many antiquated systems, valuable employees are executing tasks that can be easily automated.
Change can happen at any time. Are you ready for it? Ensuring your organization is resilient, predictable, and one step ahead, is the difference between a minor tech issue becoming a business ops issue or not.


Natural Technology Evolution
Imagine a scenario where your organization receives notifications that an error has been fixed, rather than a notification telling you that you need to fix something.
With SAP, it's possible to have this proactive approach, but to encourage this process an enterprise must:
Automate the everyday. Empower the best people in your business to make the biggest difference. Automation should become your enterprise's everything. Automation allows you to move quickly while maintaining quality, compliance, and consistency.
Build better visibility. As environments become more complex, and customers demand the same level of service. Visibility (specifically into your end-to-end tech environment) is critical. By shifting SAP from back office to front office, you can showcase how you're making tech business-critical and helps your team manage information in one consistent way.
Future-proofing. Invest in the platforms that run your business, so they are resilient to changes that impact your business. Have a platform and the technology that is purpose-built.
IT people and business people should both have the ability to react and change quickly. With SAP, you can turn your enterprise into a proactive entity, operating as well as your best person does.

How Do You Plan for SAP Change?
As environments grow, multiple, and build out quickly, they need to focus on repeatability and reliability to remain efficient. So how do you achieve the utopia of proactivity?
A comprehensive plan should be a three-pronged approach, zeroing in on the business, technology, and the often-overlooked element of human change.
Specifically, when implementing Avantra, we remind organizations to think about:
Monitoring more comprehensively. It's always a good idea to expand on existing monitoring. When updating technology or processes, security vulnerabilities that may not have existed in the past can arise (or maybe you hadn't considered them in the first place). It's also worth noting it's not all about technical changes. Changes like user roles and audit levels might be necessary as well.
Automating everything. Think about your existing process as it relates to starting and stopping systems: How much time is spent on that? Can you automate the process? Can you fully automate the OS Patch label? Thinking about how you can improve the process for your team is critical for the adoption of change.
Communicating the driver of change. Clients we've seen implement change well all have one thing in common: they are great at communication. The best communicators express why change is necessary to the team because it's easy for people to slip into old habits otherwise. If your team is clear on why a process or piece of technology needs to change, they have more clarity of the importance of a new way of working.
Considering what lies ahead. Think differently. It's not about what you used to do; it's about what you can do now!
Don't take change lightly. It's OK to be skeptical about the capabilities of SAP. That's precisely why technology vetting is increasingly essential.
For example, think about "Service Now," which is historically tricky to integrate with SAP.
With Avantra, it's very straightforward.
Using Predictive Resources Consumption, you can see the ease of accessibility. Instead of waiting for a file system to hit 80-85% as we did back in the day, you can determine the file system is filling up and can see it takes a certain amount of time. You can then easily use 'Service Now' to extend the file system, and the command goes back into Avantra to use script or API calls to extend.

Technical Detail for Implementing Avantra
What should you think about first before beginning the actual implementation process with Avantra? Before beginning, consider whom you'll enlist for help, and what technical components can affect the overall rollout.
The most critical component of Avantra implementation is the server. First, select the right architecture: do you need a one-tier model, two or three? With Avantra, you can split the master, and divide the UI and database according to your needs, which means you might need a three-tier landscape. If you log into dashboards, your database and server should be divided, which adjusts the landscape.
Start a discussion with your internal security and firewall team. Something we see during onboarding is that clients often start implementing new technology without considering the security team. When security and firewall teams finally join the initiative, progress needs to halt and restart with adjustments. Ask questions like, will you deploy agents on all servers, automated or manually? Do you use gateways or a direct connection? Then, with your security and firewall team, come up with an architecture that matches the areas of the network you need (which may include third-party networks.)
Change management. If you need software within an SAP system, think about rolling out transports. Think about this at the beginning of the process, so you don't lose time with approval for the transports.
Agent or Agentless?
A common question is whether Avantra is agent-based or agentless. While we do both, we recommend agents, because they give more in-depth insights into an SAP system and the OS level of the SAP system.
With an agent, even if the SAP system stops, you can still see what is happening on the server itself. On the same note, if the internet drops or becomes unreliable, the agent will still collect information from the server, because the server is still up and running. Agentless versions require remote access, and won't give you the same insights ⁠— especially on the OS level, and can pose security vulnerabilities.

How to Create and Run a Program of Improvement for Your Business?
Once you've modernized your AIOPs platform, it's easy to fall into a static way of working, but the goal is to keep the push to constant improvement.
Business and technology won't stop changing just because you've modernized once, which means innovation is essential.
To create successful program improvements, encourage people to think creatively. Learn from different perspectives and listen to what can be done better. Encourage:
Idea sharing
Forums
Idea platforms
Remember, integration is multidisciplinary, so having working groups and multiple perspectives drives an innovation agenda.


Is your team ready for some necessary change? Learn how Avantra can help.