4 min read
Remove silos and create a powerful ecosystem for SAP operations teams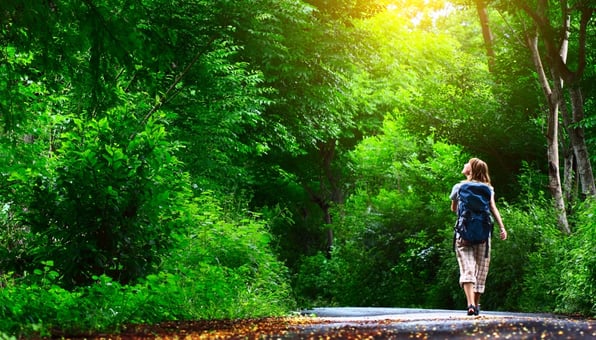 As IT operations leaders, it's intuitive and natural to desire fewer software products to manage an IT estate. That extends to standardizing all the operational processes to deliver significant benefits for the business.
The case for fewer domain specific solutions
While this is by no means an exhaustive list, fewer domain specific solutions should, in theory provide:
reduced cost of ownership and product overlap
fewer siloed processes and ways of working
reduction of integration efforts
improved transparency and root cause identification
The new breed of ITOM/ITSM software vendors
Many of the new breed of ITOM/ITSM software vendors, such as ServiceNow, do actively highlight these benefits in their product messaging, recommending the rationalization of multiple legacy IT support systems. It's also a topic that has been discussed at length by various leading IT analysts, such as Gartner in their 2021 Market Guide for AIOps platforms. Indeed, without this single view, automation of critical processes is near impossible.
So, in my opinion, there's nothing especially controversial with this macro trend. It seems obvious and doesn't need deep IT expertise to see the opportunity for improvement, right? Well, at a top level this is probably true. The increased flexibility offered by modern software vendors certainly makes new ways of working and greater levels of workflow automation possible. However, there is always the caveat that, 'it depends'. Let's dive deeper.
Can you apply macro trends to SAP operations?
Those of you who have spent many years in the SAP operations field, or regularly read the Avantra blog, will know that SAP is just a bit 'different'. Certainly from other enterprise or cloud native software applications anyway.
It can't be denied that the way SAP landscapes are managed is unique. Not just because of the ABAP programming language, but because of its sprawling nature. An ERP application is often monolithic with legacy based architecture. I'm also referring to the complexity of running the environment on multiple (non SAP) databases, various operating systems and a mix of hybrid multi cloud infrastructures.
With a myriad of integrations, data flows and jobs that experienced SAP operations teams have to run and maintain, they need to have far sighted visibility. They have to be able to see what's happening across all aspects mentioned above. And that's just to be able to get a sense of the overall system health. Not a simple task by any means.
What's more, ensuring the smooth running of business critical SAP environments has become ever more challenging. Given the increased prevalence of security vulnerabilities, complex customizations and the pressures of rapid innovation, is it any wonder that operational teams are at total burn out?
The marriage between full stack and software applications
There is no single vendor that provides deep insight around SAP environments. There's no silver bullet for the enterprise wide capabilities required by the IT operations team across the full stack and all software applications. Or is there?
Let's look at the SAP offering, first.
SAP technology only really covers SAP specific products. Unfortunately, this reinforces the siloed approach that already exists in many IT operations teams. The approach that needs challenging and changing for all the reasons stated above. Maybe the answer will come in the future, but there is no value for IT operations leaders searching for something that does not exist today.
ITOps software out of the box integrations
I do have some good news though. The new breed of ITOps software vendors now do support many seamless, 'out of the box' integrations instead of custom integrations historically required. There are domain specific options providing all the benefits of an integrated solution, but with the deep domain capabilities required by your IT specialists.
Where can you look for further integration?
Avantra, as a software vendor, has embraced integration for many years. Both at a technical product level and at a practical level. The platform supports a way of working that breaks down the silos apparent in many SAP operations teams.
Avantra and ServiceNow
One example of this is the platform's enhanced integration with ServiceNow, announced with the latest Avantra release, 21.11. In particular, the platform's new certified Service Graph Connector for SAP.
This simple to set up integration really does allow businesses to get the best of both worlds. For instance, being able to get detailed SAP landscape and security configuration data to enrich the CMDB of ServiceNow. And, being able to synchronize and apply security policies.
On top of that, Avantra now includes SAP specific automations for various ServiceNow events, such as:
remediation
maintenance
patching
cloud cost optimization - which can be triggered automatically or by non SAP specialists from within ServiceNow.
Support for cloud migration
If you are moving from on premise, or private cloud, to a public cloud (although in most cases, it's now hybrid/multi cloud), the Avantra platform has a single pane of glass view on SAP health. This capability is regardless of where you choose to run it. Avantra even extends the visibility to non SAP systems to cover the critical end to end business processes demanded today.
Avoid custom integrations to minimize cost, risk and time to value
My recommendation is to focus on implementing standard and vendor certified integrations. I would avoid custom integrations.
Instead seek out vendors that provide certified integrations with best of breed products. Combining domain specific solutions with best in class technologies like ServiceNow, Avantra and public cloud providers creates a really powerful ecosystem.
If your team is using vendor certified integrations, you will minimize cost, risk and time to value. Furthermore, you will naturally future proof your choices. You can easily scale up in the future and maintain these critical integrations.
Should SAP operations teams seek a single technology platform or integrate best of breed products? We can help you answer that question and identify the best option so you can create a powerful ecosystem for SAP operations. Please contact us today to learn more.