10 min read
Best practice for managed service providers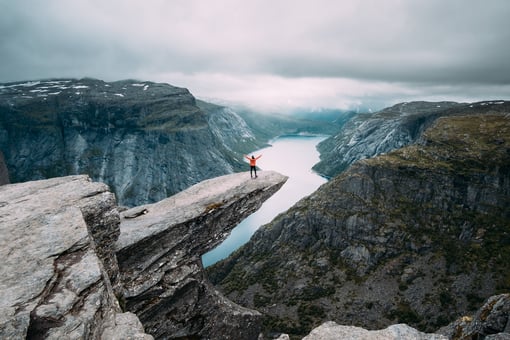 In the role as Chief Customer Officer, Brenton O'Callaghan regularly hears firsthand from our customers and partners about how they are evolving their sap operations workflows to embrace automation, intelligence and more.
Three core themes for MSPs
Most of the topics that MSPs are interested in come back to three core themes, and what's really interesting, is that reducing the cost to serve is not one of them, although that's important as well.
These themes are about:
improving the overall service quality
landing and expanding within your existing customers
and providing a next generation of sophistication within your services to lead the market.
We can relate the following topics back to these themes. Please consider that if you're not looking at these areas of service quality and how to land and expand in a new way, and provide next generation services, somebody else in your market is.
Automation
The first topic is automation, and it's exactly what it sounds like - moving your organization away from reactive mode. The solution to the issue is a proactive way of working, but what does that shift truly entail?
It means getting into a mindset that asks how to ensure we never get a ticket or issue like this one again. Typically the tasks for your team goes through a standard process. There's an event, perhaps a ticket the team reacts to, and there's a solution - as long as you're resolving these issues within your SLA and the customer is not negatively impacted.
That's a good response If you continue to successfully resolve your SLAs, but it's cyclical. There's no problem with that, but if there is a problem, it never gets better. The baseline activities are comprised of the same issues and same tasks day in and day out. Instead there can be a single change as a starting point.
Take your MSP to the next level
What if the process has remained exactly the same but with an additional step? You have an event, a ticket, the team reacts, and there's a solution. But finally, the ticket is categorized and tagged for assessment of automation. It's a very simple change and one that is an absolute foundational step in moving toward automation first approach. As more tickets come in, you get to see which ones are coming up again and again, and with this information you end up with a clear and obvious set of candidate scenarios for automation which you can review on a weekly or monthly basis.
Recently one of our MSP partners who adopted this method saw a nearly 50 percent increase in available time for their operations teams after just a single year. That same customer has now moved to the next stage of the process to connect these automations to proactive detection mechanisms so issues are going through automated remediation without ever reaching the SAP operations team.
50% increase in availability
What could you do in your business with 50 percent more time?
More time to win new business, more time to innovate and bring new services to market and all while delivering an increasing quality of service. One real world scenario is an MSP that looks after a manufacturing landscape from one of its customers, so SAP is combined with a number of non-SAP and SAP systems.
Every year they scale up to meet the demand of their busy period which might be the holiday season or a product launch. And every year that MSP is on the hook to ensure the systems are up by adopting the extra requirements mentioned earlier and through the analysis of the tickets, the obvious recurring issues become clear. it
For example, one challenge was, at unpredictable intervals the production line would stop because of something as simple as a label printer controller failing. In an ideal world you'd replace it, but that wasn't an option. Each and every time this occurred it would cause huge delays during manufacturing and trigger event effects down the chain. The time from production stop to resolution via ticket was about an hour by the time the ticket was raised, someone picked it up, analyzed it, logged in and rebooted the controller.
It took over one hour.
The first step to automating this ticket type was quite easy. The team built a simple restart automation that could bring the system back up within 30 seconds. This reduced the ticket processing time to less than 5 minutes and the overall downtime to somewhere around 15 minutes.
This is a significant improvement for sure, but not the end of the story. The final piece of the puzzle was to introduce proactive monitoring of that entire set of systems that made up this critical business process. And when that label printer controller failed, the restart automation was triggered immediately with no human involvement bringing the downtime to less than 30 seconds.
Take your MSP to the next level
In the majority of cases the issue was no longer even noticed and production continued. Unimpeded downtime reduction from an hour to nearly nothing, that's a happy customer. But for the operations teams it was the complete removal of that ticket type from their queue.
So when it comes to automation, first start by finding out your top candidates for automation, then introduce that minor extra step of doing the analysis of your ticket queue.
Frequently automate what you can and then start the whole process again. You'll quickly build up a tremendous asset of auto remediated customer scenarios that has been proven to give teams nearly 50 percent of their time back. And you get to win more business, you get to spend time innovating and bringing new services to market all while delivering an increasing quality of service.
Building and deploying value-add services
Our next topic is building and deploying value-add services, which doesn't mean supporting new SAP technologies or introducing support for new products.
We are talking about add-on services, some of which may be chargeable that make all the difference when it comes to customer experience, confidence and those topics that will move the needle in your favor when it comes to contract renewals. These are the types of services you can bundle into new or renewal contracts that might cost you next to nothing but bring serious and tangible value for your customers. They are also the types of services that make you stand out against competition who simply may not be able to deliver a similar service.
Security
Security is only growing as a concern area for customers and providers alike. While the security of the network and software may not be directly in the purview of SAP operations teams, we still need to take it seriously and keep ahead of emerging topics. Ensure you know what we have deployed and whether it needs a security patch, whether the system is hardened and so much more.
At Avantra, every second Tuesday of the month, patch Tuesday, we get our list from SAP and other software providers as to what needs attention and immediate update. The effort involved in recognizing whether an item is relevant to a landscape or whether action is required is so high, and for many it's a slow or sometimes even ignored process.
Transforming your SAP operations through the use of AIOps so this information is received and analyzed automatically is an absolute game changer, and creates a wonderful value-add service opportunity. Imagine that your SAP Hot News items are automatically downloaded, affected system highlighted maintenance windows scheduled and impact reports prepared for your customers.
Not only are you reducing the effort that your teams would have to exert, but you're also bringing tremendous value to your customers who will learn to trust and rely on this information to keep their operations secure. The value-add service of proactive same-day potential analysis of SAP Hot News including the preparation of impact reports and proposal of downtime windows for an entire landscape is something that can be brought to each and every customer in your portfolio as either an upsell or increase in service quality to impact your renewal. For customer self-service, embracing automation in how you operate customer landscapes also enables you to provide a new level of self-service options to your customers.
Take your MSP to the next level
One example from one of our MSP partners is around cost savings within the public cloud. Their customer as part of their cloud journey had deployed their development systems in the public cloud while the production and QA systems remained on premise. Their cloud business case was heavily centered around cost reduction for example you could switch off the systems when they're not in use.
That's a very common scenario and very doable with simple startup and shutdown automations at the start and end of every day or week. But what about the customer team who decided to work the weekend to make a deadline but didn't tell anyone? Do they raise a ticket asking for the system to be switched on on a Saturday morning maybe to no response?
In this case the customer was provided with a single sign-on and role-based self-service dashboard allowing their development managers to trigger the startup and shutdown of their development systems. From the application layer of SAP right through to the underlying virtual machine hosted in the cloud with zero involvement from the MSP teams. Suddenly the promise of lower cost in the cloud could be realized without any flexibility being lost.
Automations don't just have to be for your own teams, there's a world of flexibility that you can bring to your customer experience that can be powered by your investment in AIOps and an automation first approach. And think about the value add services that could be made available if you bundled some of these self-service automations together.
Transparency
Transparency can be a differentiator. Traditionally service level reports have been something that are analyzed, prepared, adjusted and then shared with customers, usually in the form of a PDF or something similar sent to a customer contact email address. Those reports that may or may not be reviewed by the customer. Often these reports sit in the inbox and they're never opened. It's a legacy data push approach and it's something we hear a lot about at Avantra.
Can Avantra software send out a PDF of the last 30 days of system availability to a distribution list? Of course the system can, but it's not the right thing to do. To meet the expectations of easily accessible information, Avantra makes it easy for users view information on the go, on the device of their choice.
Take your MSP to the next level
But if you said to the average consumer today that they had to go back to only receiving the news via a newspaper once a day in the morning and it would only cover the previous day's news, it would simply be unacceptable. You can think along these same lines in how you provide SAP operations information to your customers and bring real-time and relentless transparency into how you are operating customer landscapes.
Think real-time dashboards with up-to-the minute SLA compliance percentages. This allows the customer to see if things are not as they should be, but it also demonstrates a level of complete transparency and trust in the customer partnership that will benefit you in the long run.
So when it comes to value-added services, think about what proactive services you can provide like the SAP Hot News example, how you can showcase your commitment to increased flexibility while reducing cost in the self-service automation area. And finally transform your customer experience through relentless transparency that will drive a closer partnership with each of your customers. Each of these examples can cost nearly nothing to provide but drive significant value for your customer base.
If you as an MSP embrace topics like these, you will absolutely be delivering a next generation of sophistication within your services and you will lead the market.
Innovation
The term innovation has come to mean so many different things and often it's actually a paralyzing term as it's associated with massive and major impact changes that are obvious and can be tied with the term innovation. This leaves people struggling with how to start innovating and the truth is that innovation comes in all shapes and sizes. The concept of innovation can be as big or as small as you need it to be as long as you're striving to hit at least one of the three themes already mentioned.
If you are on the right track, are you improving your service quality for your customers, are you creating something like a value-add service that enables you to land and expand within your existing customers or further support ongoing sales processes. It's got to be about how you facilitate innovation in your business.
If you're giving back up to 50 percent of your time to your most valuable senior resources, then innovation becomes about enabling them to do something great with that time. To allow them to achieve this greatness, you need a few things. Firstly the mechanism to deliver on your automation first and value-add service strategy. That means the platforms, the processes and executive support to make these things a reality.
If you as an MSP want to innovate, you must achieve the time savings and level of automation that will enable you to do so and you can't make that jump alone. Bring in the best in class tools and tried and tested process changes that will impact your services positively and scale with you as you evolve.
Secondly give explicit permission for the team to pursue innovation as long as it's in the context discussed: Service quality delivering value-add services and bringing the next generation of sophistication. Finally, make sure you talk about this journey with your customers by showing them the investment you're making and the shift in mentality. You'll get invaluable suggestions and good will as you make this transition.
Some of the best automation and value add service suggestions will be from your customers. After all, they're on the receiving end of your services and know how you can improve to meet their needs. Perhaps you can provide that as well.