SAP Landscape Operations Dashboard
Easy to build, easy to use—complete transparency for your landscape operations and health.
Easy to Use, Easy to Operate
View and control your SAP systems from anywhere and at any time.
Real-time visibility into basis operations, on-premises cloud and hybrid landscape health, system compliance, business processes performance, or any other dataset related to your SAP landscape is as simple as a click of a button. Easily create and customize the dashboards you need for each different team member, customer, or user.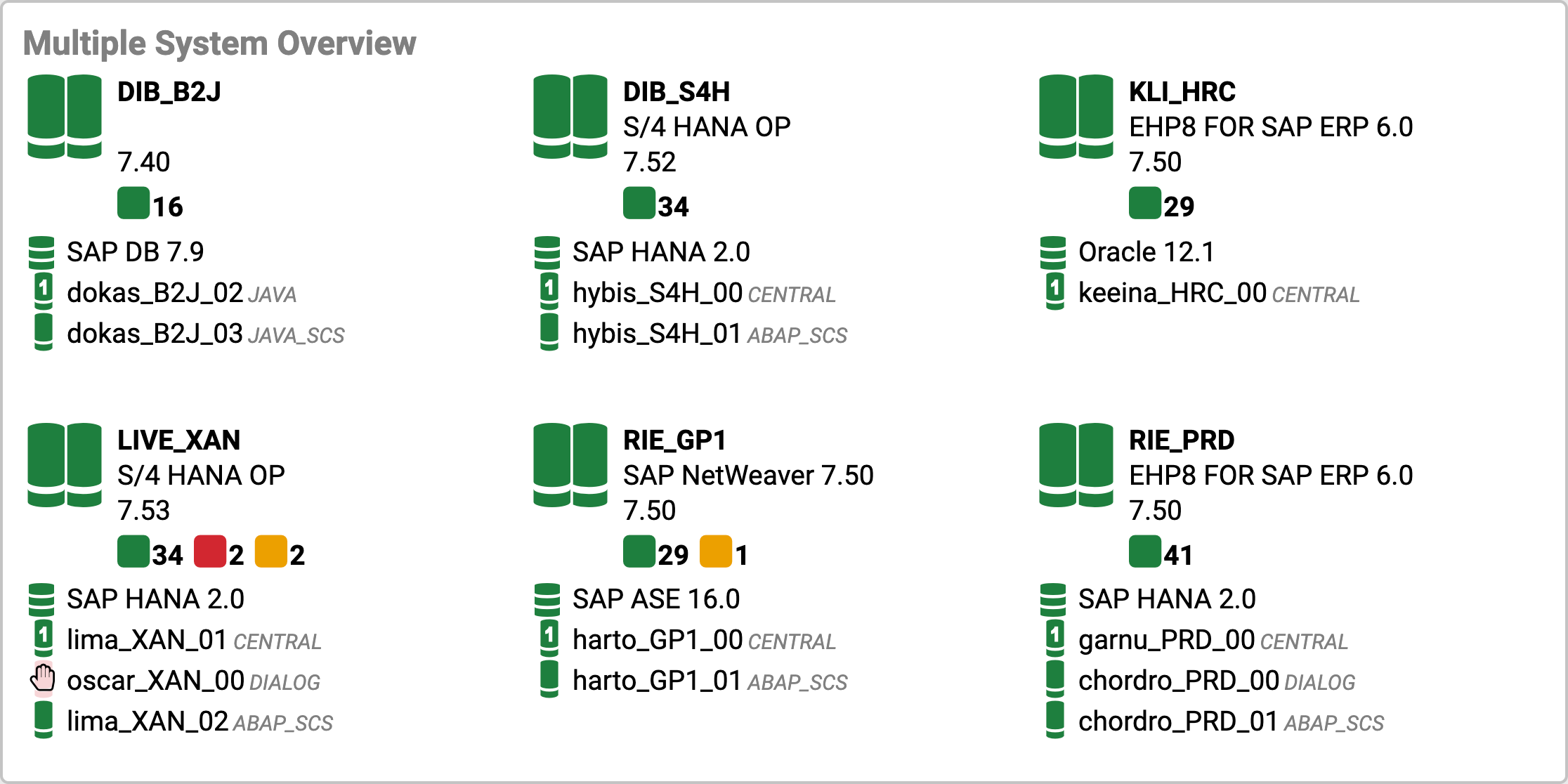 Easy-to-Build Custom Dashboards
Give each team member exactly the information and control they need.
Not every SAP user needs the same level of information nor control over system components. With Avantra, building a dashboard is as easy as using one, and unlike other SAP solutions, Avantra allows you to create as many dashboards as you need. You can build custom dashboards for Basis, IT managers, the CIO, outside vendors, individual customers (for MSPs), and more, so each one has exactly the information and level of control they need. Avantra's dashboards are accessible from anywhere via a web browser, so there are no applications to download or install.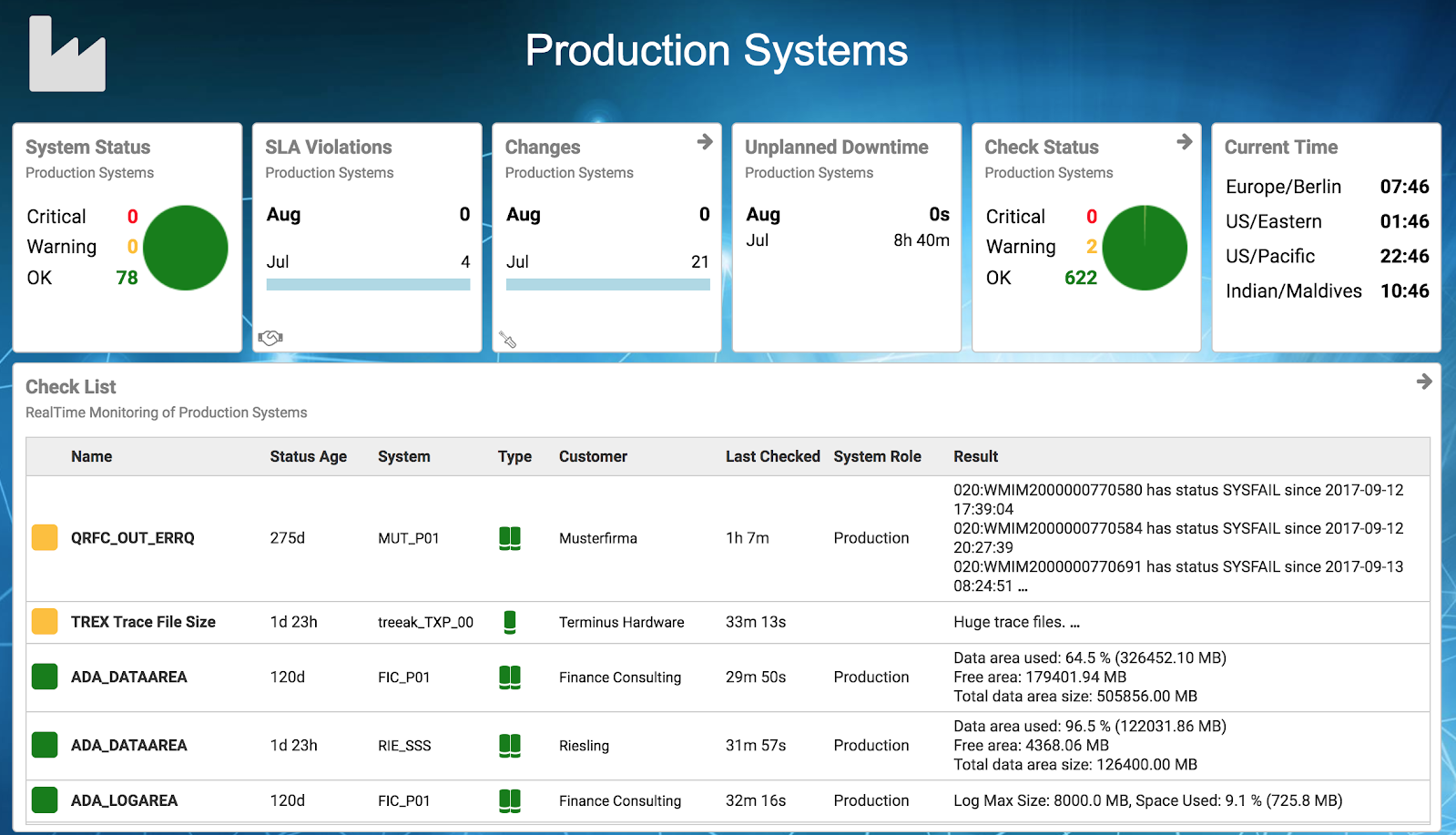 View and Control Your Landscape, Your Way
Arrange the data and controls your users need to reflect the way they use it.
What good is a dashboard if it only provides partial capabilities of the underlying system? Avantra's dashboards can access any data and control functionality within Avantra. Besides allowing you to create dashboards for different users, you can also determine what data you present and how it is presented. You can allow users to view only summary information or drill down deep to diagnose—and correct—anomalies. You can group together systems checks into convenient "dashlets" that make their relationships apparent. And for MSPs, you can create a variety of multi-tenant views that let you view your customers collectively or access them individually.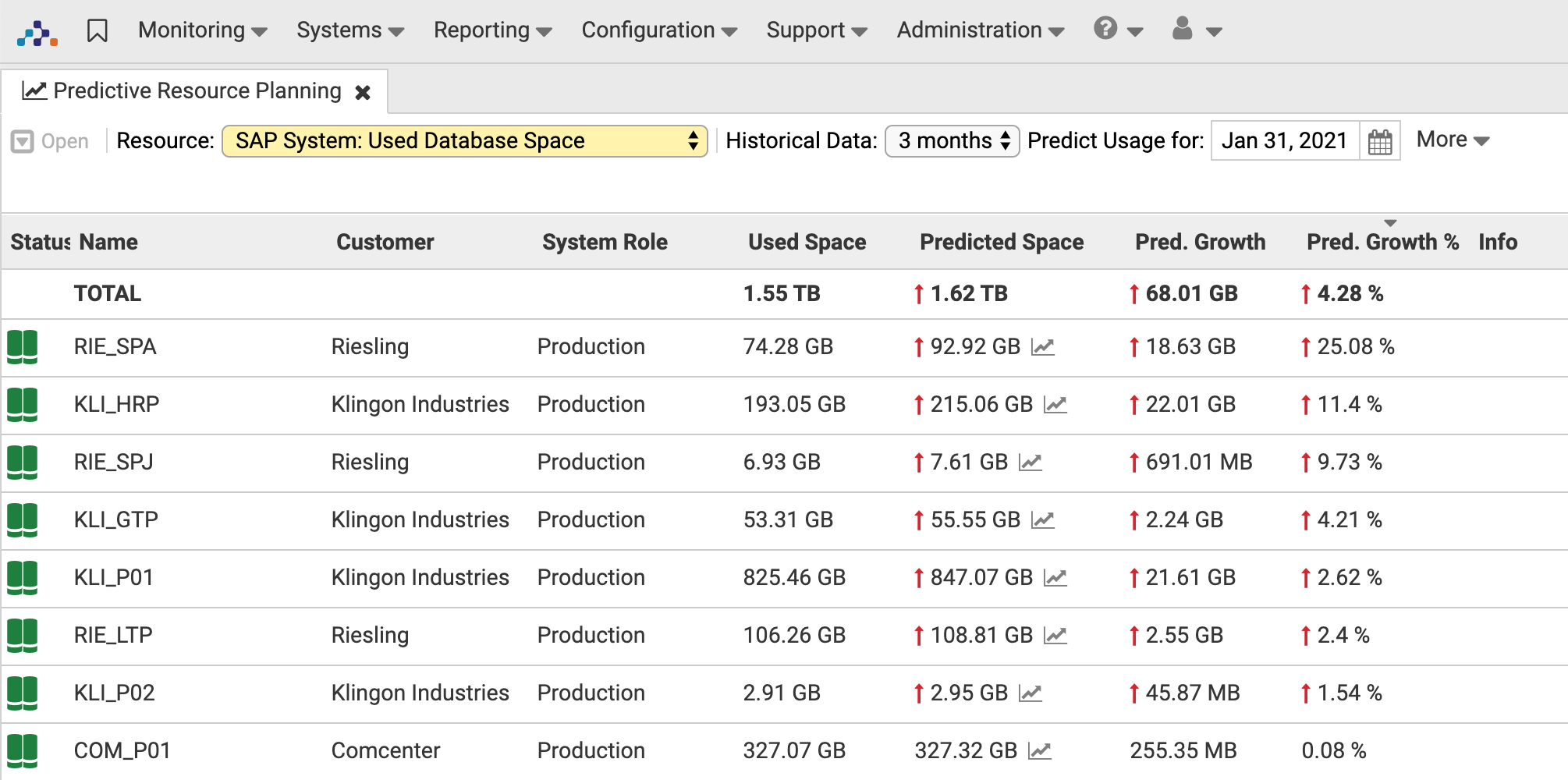 Access to Everything in Avantra
Go beyond just an overview to drill down into your actual business processes.
Avantra can convert a business process into a dashboard with a single click. The dashboard allows users (with the proper access) to drill down deep to the component level in each system for granular detail and control. In addition, it allows you to view and monitor your business processes, providing you graphical visibility into those processes as they run.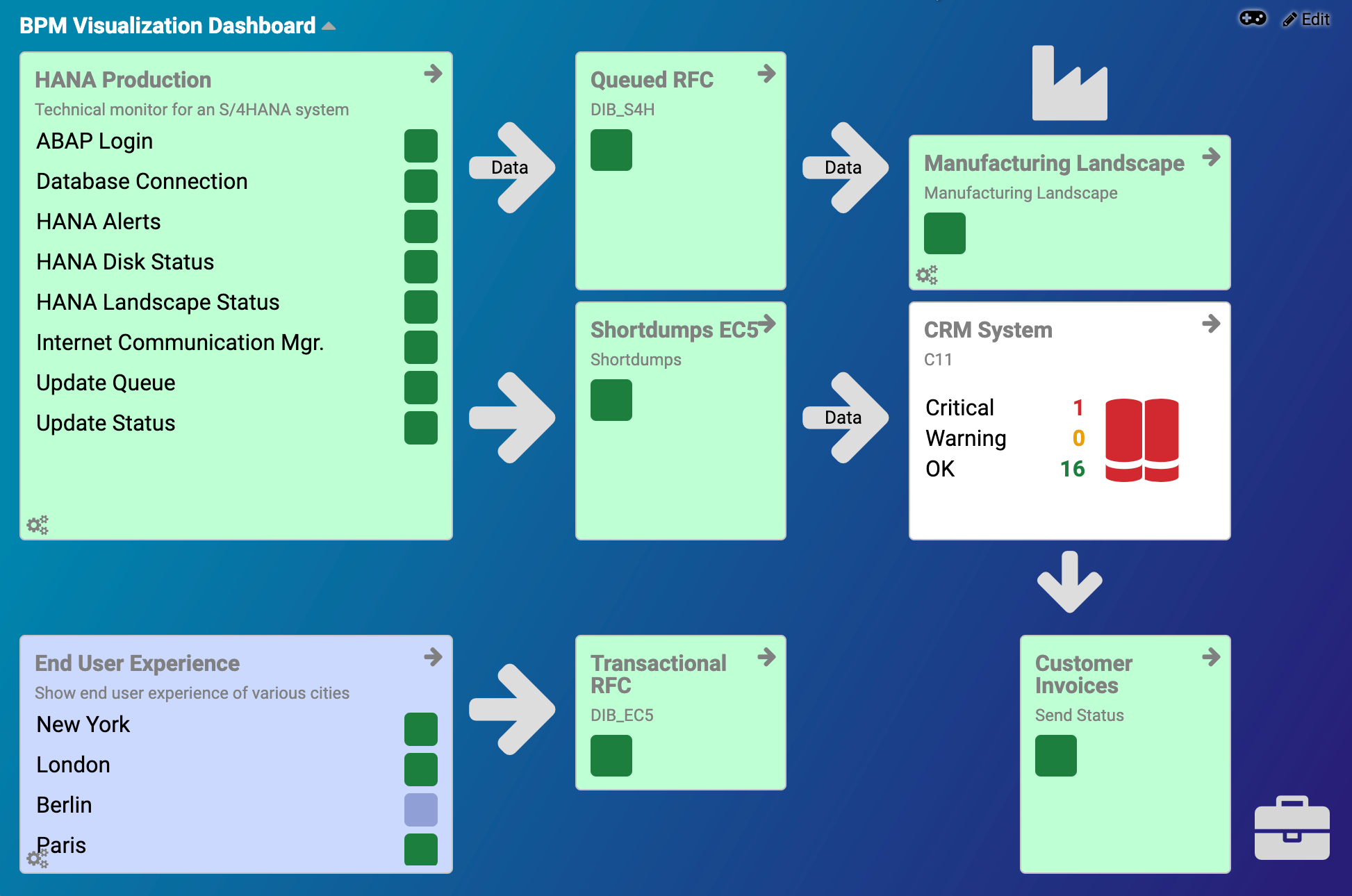 Increase SAP Automation, Operational Transparency, and Actionable Insights with a Single Solution
We've decreased the department's administrative burden, freeing the team to pursue new, valuable business initiatives. New systems can be added to the monitoring process in an efficient and effective way. Avantra's implementation and operating costs were only a small fraction of competing products.