9 min read
3 Ways to Modernize Your Business Operations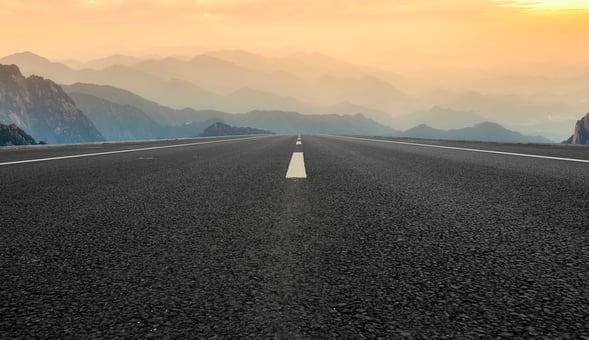 Emily Tippins, Chief Marketing Officer and Brenton O'Callaghan, Chief Customer Officer at Avantra had an interesting conversation on the topic of modernization of operations within IT. During the virtual meeting, they discussed giving granular-role based access to multi-teams, how security is an important part of automation and the three-step process to get started with automation.
Read the highlights of their conversation below.



Emily Tippins: With people wanting to do more with less in organizations and AIOps in the picture, how can they get started with automation that will make a visible impact?

Brenton O'Callaghan: Just having an AIOps or operations platform is not enough to see an impact. The process of automating all operations is also not one that happens overnight but is a long journey. Even though you may see immediate benefits in certain areas as you get started with automation, having a wish list of things to automate and working towards those goals will make things easier for the business and its people.

Leave Repetitive Tasks to the System
Emily Tippins: How can people prepare for this journey and what is the incentive to start? Do they worry about not having enough data to start with and about automation taking away jobs?

Brenton O'Callaghan: Automation is not about replacing people. It is about freeing up your people to focus on work that actually matters to the business.
Instead of spending more than half the day doing daily checks and root cause analysis, you can leave all repetitive tasks to the system while you devote time to other projects in the organization. You can also trust the automation to do the same tasks without anything going wrong.
The fear of not having enough data to go this route is one that's felt by many. Although this is true in the case of AI, where you need data for it to work, it is a "chicken and egg" scenario in the case of automation. While you do not need data to run, with some understanding of what is required and skills to build the automation, you can get to work with the data you collect along the way. You are never going to have enough data if you don't start now.

Emily Tippins: What are the pitfalls with thinking that automation is as easy as 'lift and shift'?

Brenton O'Callaghan: Automation can replicate and simplify a lot of the mundane and repetitive daily tasks. However, you are missing out on adding tremendous value if you are just automating your existing operations. It is important to have a wish list of items that you would like to automate which you should keep adding on to during this journey of automation.
An MSP that I work with used to manually send email reports to all their customers daily. With a 'lift and shift' approach, they can get the system to perform daily checks, build a report, and mail it to the customer. In fact, you don't mail reports to customers anymore. All the data that they need to see, historical and real-time, can be displayed on and accessed from a single dashboard.

Save Time, Energy and Costs
Emily Tippins: When you email data back and forth, concerns about security arise. What is your view on that?


Brenton O'Callaghan: Security is a theme that underpins the journey of automation.
If you are implementing an automation platform, you need to get your security team involved in the project early. Customer information no longer needs to be sent to email inboxes and they can give customers access to a centralized system with automation. This is a great win for security teams.
If security teams can have an operations platform that is consistently monitoring all SAP systems and access by unauthorized people, and one that is completely auditable and can be produced into a report at the click of a button, that is a commendable benefit. So much time and manual effort is saved here.


Emily Tippins: Granular role-based access is even more pertinent these days with multiple teams operating across multiple time zones. Is it important to factor this into planning and preparing for an operations platform?


Brenton O'Callaghan: Yes, and it depends on the kind of enterprise you are as well. If you have just one team and one set of systems, it is easy to implement them as each person will have a set role in the organization. However, in a financial institution, segregation between different sets of systems will be required to ensure that someone in system A cannot see system B.
A secure multi-tenant environment is vital for MSPs. While they may have access to view the information of all customers, the customers themselves would have access to a dashboard with only their data.
In such a scenario, granular permissions are important so data can be aggregated and presented to those who need to have access.


Emily Tippins: While they are aware of what their requirements are today, how can companies account for their requirements two or five years down the line?


Brenton O'Callaghan: It helps to take a step back and ask yourself what operations within the business would look like on its best day. If you push the envelope to think about how much you could achieve with automation, you can start creating a wish list of things you would like to do as technology advances. The idea is to not restrict yourself based on what you know or what you think those platforms are capable of achieving today. Push the boundaries by picking a few platforms in the future and see how many of these items you can tick off the wish list then.

Automate System Communication
Emily Tippins: Should customers be looking at technology which is API-driven so it can be integrated as part of a wider ecosystem?


Brenton O'Callaghan: At Avantra, we integrate with many platforms like ServiceNow and some of the cloud providers like AWS, GCP and Azure. We do this using their APIs, as there is robustness in the design and in the way it is implemented. Avantra also has an API so that other pieces of software can trigger automations through us.
Although having an API is relevant in today's scenario, we write tightly coupled integrations for systems that are not API-driven too. For the vast majority of scenarios, the API-first approach is preferred outside and also within SAP.


Emily Tippins: How can you control or centralize all such platforms like ServiceNow and public cloud? Are APIs the answer to some of that control?

Brenton O'Callaghan: While we can always customize based on unique business requirements, there is a certain amount of standardization so you can get the basic version up and running quickly which is possible through APIs.
One of the interesting features that got us great feedback is some of our integrations to public cloud. At the click of a button, your public cloud is synchronized back into Avantra thereby eliminating the headache of manually updating everything one by one.


Multi-Tenant Management
Emily Tippins: If you are multi-tenanted, having access to the public cloud gives you greater control over the capacity, lets you start and stop processes when required and saves costs too. Can you tell us a bit about that?


Brenton O'Callaghan: One relevant example of this came up recently when we worked with ServiceNow. The customer had built a scenario which was unfortunately degrading the performance of their system significantly at a particular point in time. They had to manually spin up an additional application server to cope with that load every time this happened.
Avantra was able to limit all human involvement to ServiceNow just by approving a budgetary request when the need arose for an additional application server. The request would be sent to them only if an alert was triggered as the system began to degrade. These intelligent alerts not only saved the business time but also manual effort and costs.
Going back to the wish list, if you think about these exceptional scenarios, you begin to realize how much you can save in terms of costs just by being equipped to handle these scenarios.

Prepare, Execute and Run
Emily Tippins: To summarize, what is the three-step process one needs to follow in order to get started with automated operations?


Brenton O'Callaghan: Simply put, the process is prepare, execute, and run.
In the prepare phase, my advice would be to stop thinking about the automation as a 'lift and shift' process. Take a step back and look at the bigger picture of the things you want to achieve with automation. Create a wish list of these items and keep adding on to it. Also make sure to evaluate those requirements throughout the journey. Ensure that you evaluate various operations platforms like Avantra against your wish list or set of requirements and see it fits the bill.
From the execution standpoint, my first piece of advice would be to not underestimate the importance of involving your security team early. If the team is involved from the beginning, they would be able to assess different scenarios and help you get the operations platform in place.
The second would be to make sure you involve multi-team stakeholders. The security teams, your network engineers and your Basis users should be aware of what's happening and the potential benefits to them.
In the final phase, you are going to run it. This is not an end state as you are continuing the journey for years to come. In this phase, the company culture should change in such a way that an automation-first approach is considered always. Once you start prioritizing automation first, you will start thinking about the benefits of the automations.
You also have to measure the benefits of automation to the business. This will help you build a business case and let you see how much the business has benefitted from investing in the platform. You will also be able to assess and report back how much time engineers have been able to save and dedicate to projects that matter to the organization.