We live in a world where there is never enough time. Rarely do I get to the end of a week having accomplished everything that is on my to-do list and I even have a special area of my whiteboard where I add tasks that I know will roll-over to the following week. It is inevitable and I will consider anything that will free me up from doing anything repetitive.
So how do we reclaim the time that is rightfully ours? In our world, we turn to automation. Scripts and procedures that turn manual tasks from hours to seconds or better yet, run without any conscious thought from us.
This is the goal and it is within our grasp today. Even in the last 2 months, we have seen the concept of an SAP Kernel upgrade transformed from a 2-hour long task (for one system) into something that takes minutes, is fully automated and completed across hundreds of systems at once.
I reiterate this is within our grasp today!
But automation alone is not the answer. It is a tool which, when combined with others, forms part ofa complete chain that can free us from manual effort and allow us to focus on other things. For me, the harmony of automation is information. What do I mean by information? I mean context, I mean knowledge of the way things are or, put it another way, automation informed by monitoring.
Here are 5 good reasons to embrace high-quality monitoring to inform your SAP automation agenda:
Automation without context is just a script
Automation is a set of tasks that can be performed by your systems without human interaction. In the operations world, this can be system restarts, patching, upgrades and much more. But if you can combine these automata with context where, with the right information, an automata is triggered automatically, then you enter the realm of informed automation. It does not require a human decision or scenario identification to run. It simply runs at the right time to do the right thing.
Automation with context seeks approval
When you combine automation with monitoring you get a wealth of information, some of which is used to trigger the automation in the first place. It also allows you to put this context front and centre for any required approvals. This could take the form of an ITOM approval for your automation but it will include the key context to inform that decision.
Monitoring-triggered automation saves time and adds focus
Establishing a mature automation platform that is powered by monitoring data will free up significant time to do other things. When you know that a maintenance window will automatically shut down affected systems or patch an OS with no involvement from you, your brain-space and time can be spent on the bigger and (let's face it) far more interesting new challenges.
"We have no choice but to embrace operations automation to keep up."
~Brenton O'Callaghan, Chief Customer Officer
Our recent research, with our partners ASUG, clearly shows that over 65% of companies are focused on the automation of their SAP operations as part of their technology strategy. To maintain and increase competitive advantage, we must all do the same to ensure we can focus on areas that will truly move the business forward measurably.
Intelligent and contextual automation should be at the core of your automation strategy - just to keep up.
Monitoring & automation powers "Zero-Touch Automation"
The topic of "Zero Touch Automation" (ZTA) has come up more frequently in the last few months than ever before. For those unfamiliar, this is not the complete automation of your landscape with no input or configuration from you (we all wish, right!?).
Zero-touch automata are those scenarios you are comfortable triggering, executing and completing with zero human involvement. Shutting down your development and QA systems on the weekend if they are not in use to save cost, auto power-on/off of additional application servers during sustained high-load to ensure end-user performance and much more. These are scenarios that are ideal in monitoring plus automation environments.
The question is, what manual task do you perform today that can be automated (potentially) to the point of becoming a zero-touch automation scenario that you won't have to worry about again?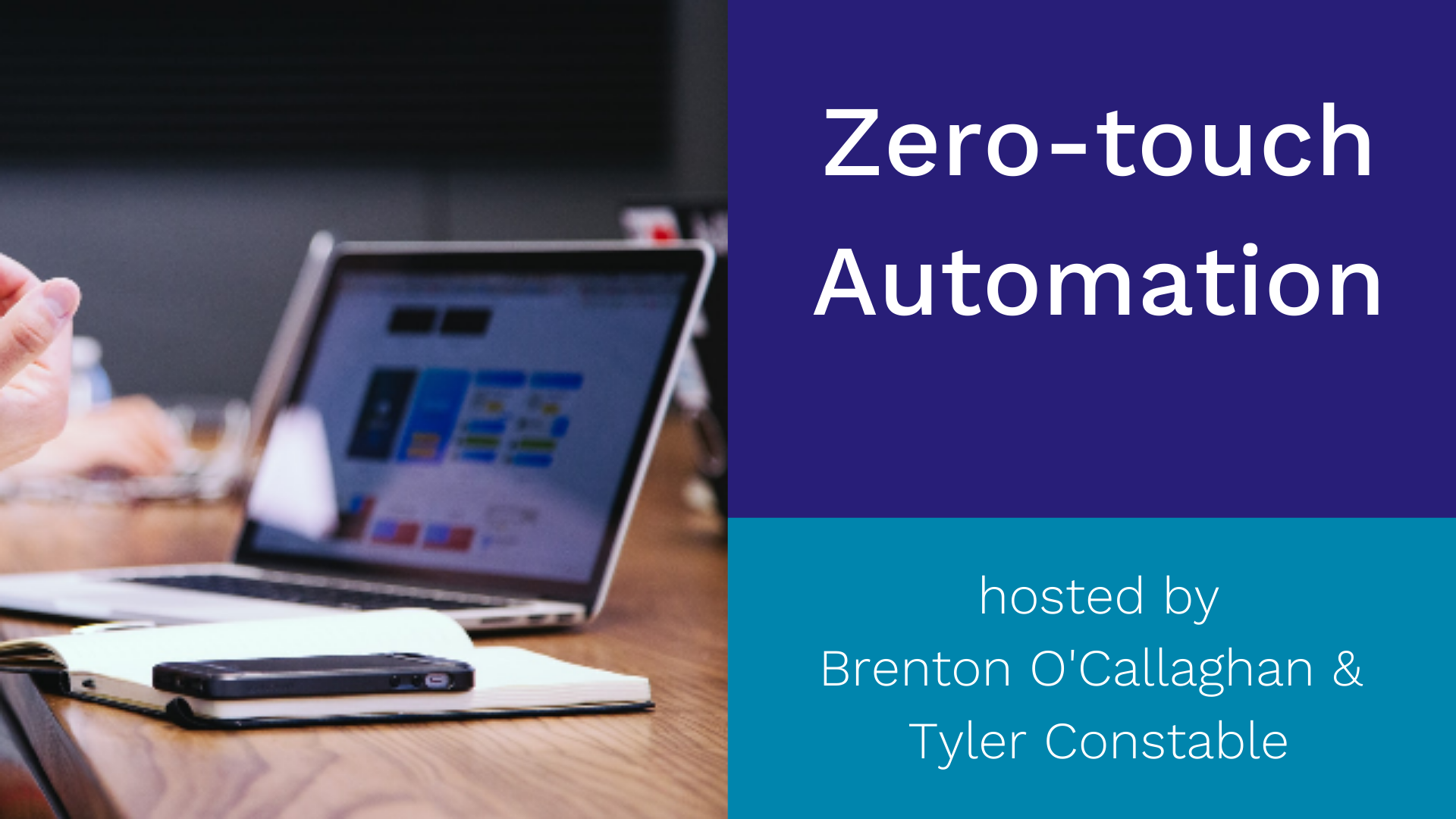 Want to learn more - join me for an informal drop-in session in which I will discuss the business impact of Zero-Touch Automation.