4 min read
SAP Managed Services: How to choose the right provider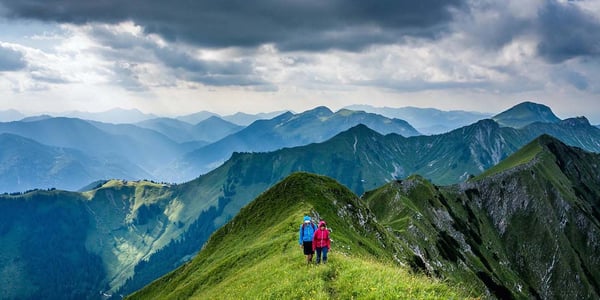 SAP Managed Services can comprise a variety of solutions to help you optimize your SAP landscape for greater efficiency. They can improve your business processes, workflow, and data security. This article will provide you with some guidance on how to choose your SAP Managed Services provider.
What are SAP Managed Services?
SAP Managed Services is a common phrase to describe offerings by service providers around technologies like SAP systems, SAP HANA, other SAP applications, or overall SAP landscapes and SAP environments. The range of SAP services offered starts with the hosting of physical or virtual servers, sometimes in the public cloud, and in most cases includes at least the so-called SAP Basis operations. However, it may also cover SAP security-related activities and can reach up to the SAP application layer, the business area within SAP solutions.
Besides SAP ERP services the offers may also include other application management services or cloud services. Given the technical skillset required for all these SAP related operations activities, at the end of the day it is not so much about services around SAP workloads: what SAP Managed Services offer you is technical expertise.
How do SAP Managed Services Providers differ?
As indicated in the section above, SAP Managed Service Providers differ by the portfolio of services offered. Some will start with hosting the infrastructure, either in their own data centers, or a private cloud, or in a public cloud, like Microsoft Azure, AWS, or GCP. Others may only offer remote services, where you have to care about the infrastructure or do this even yourself.
Next to the operations part, there can be other services involved. For many companies, the service provider journey starts with a migration. This can be either a migration from on-premise to cloud services or a migration from classic ERP or other technologies to SAP S / 4HANA. For some managed service providers, SAP is only one of many partners they work with, so their offer may include other platforms as well.
Of course, there are other differentiating factors. Some SAP Managed Service Providers act globally, others have a more regional or even local scope. Some focus on specific industries or even public services, others are comfortable providing services across industries.
How to choose an SAP Managed Services Provider?
Whenever we talk about services or technical expertise, at least in the SAP environment, we hide the fact that we are actually talking about people. As mentioned earlier, the business of running SAP systems requires skillful talent, and quite a lot of them. On average, running an SAP system adds up to almost 500 hours of work per year. Therefore you should bear in mind that the choice of an SAP Managed Service Provider actually is a choice for a talent pool. Best-in-class managed service providers will position themselves as a partner, or as an extension to your internal team.
While it is not obvious how to judge the quality of the service provider's staff beforehand, there are some areas to keep in mind when it comes to communication, for instance. It certainly helps when the to-be colleagues at the Managed Service Provider speak the same language as your internal team. Geographic proximity might also play an important role. While it's unlikely you pop in at the service provider's facility on an ordinary Tuesday afternoon, operating in the same time zone (or one close by) really helps with the communication.
Likewise, if you are using many industry-specific SAP solutions, you want to make sure that your managed service provider has staff with the corresponding industry-specific expertise.
And of course, there is this one aspect almost everything comes down to at the end: costs. It goes without saying that the total costs of your Managed Services SAP journey have to be within the limits of your budget.
Hold on … what is this service provider staff quality about?
Total costs are an important criterion. Obviously, it should not be the only one, and to be fair, it rarely is. But there is one trend to be seen in buying decisions over the past years: if it comes down to the shortlist of the final two, and the second-best solution does only cost 80% of the best one, many buyers will decide for the second-best option.
If we transfer this to choosing an SAP Managed Service Provider, you should carefully evaluate how the candidates with the lowest prices actually achieve this. There may be obvious answers about off-shoring or near-shoring, and if this doesn't contradict your communication requirements outlined in the previous section, there is nothing wrong with that.
However, what is likely going to happen is the following: you may see frequent changes in the people that are responsible for your SAP systems, and often it will be junior staff looking after your SAP environment. Don't get me wrong, I'm all for supporting young people and providing the opportunity to learn and grow. But when these people are no longer junior, it's likely they will move on. To the more interesting projects, like migrating systems to S/4HANA.
The reason why this will most likely happen is that there is simply not enough talent in the market to operate all the SAP landscapes out there and at the same time transform these landscapes to SAP S/4HANA. However, about 50% of the companies plan this migration in the upcoming years, and those organizations not planning for it will have to do it anyway, because that is SAP's strategy. So, your SAP Managed Service Provider will have to fight for talent with the other players in the market.
There is a single answer to the overall shortage of talent: automation. In particular automation of SAP operations. Companies that fail to automate SAP services will struggle, and this holds true for SAP Managed Service Providers in particular.
A final thought on SAP Managed Services
So, there is this one final question you should ask your service provider: How do you automate SAP operations? Chances are they answer 'using Avantra'. You are on the right track then.
Read how our MSP customers deliver great service to their customers