3 min read
Why is SAP So Far Behind the Market in DevOps?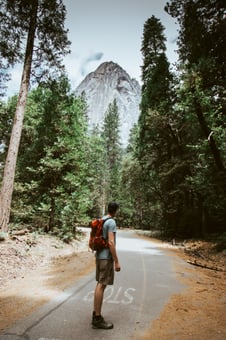 SAP is fantastic at many things, but improving how customers run existing operations isn't one of them. Guest blog by John Appleby
A few years ago, I was working with one of the Hyperscale vendors to certify an SAP HANA virtual machine. It turns out that they failed one of the key benchmarks because of the way they (deliberately) set up their environment - it was software-defined to limit individual disk performance to a reasonable level. HANA mandates a higher level.
3 weeks later, they had implemented the changes in all systems in their global environment. Hundreds of thousands of systems were updated over the wire, and no one noticed - apart from us, we were delighted to see that the benchmark passed. This is what happens when Engineers are put in charge of system operations - known as DevOps.
And yet when I meet with SAP customers, they have teams of employees and consultants completing repetitive tasks like the eponymous "daily check", which is wasting a junior operations professional's time by inspecting all the systems in an SAP environment and producing a report that everything is OK. It usually goes into a Word document and is saved on a shared drive. Great.


I did the analysis on this and was shocked to discover
there is a $25bil annual market of SAP professionals mostly needlessly
repeating the same actions over and over again.


This is a problem that is mostly solved by the use of SaaS applications like SuccessFactors, Ariba, Concur, Callidus or even the S/4HANA Public Cloud. The S/4HANA Public Cloud is fine for new installations or smaller subsidiaries, but your average Fortune 5000 company isn't likely to move to the standardized business processes that S/4HANA Public Cloud requires. It is too costly and loses key differentiating business process functionality.
On the infrastructure layer, customers are flocking to the Hyperscale vendors (AWS, Microsoft Azure, Google Cloud Platform, Alibaba, etc.), where they enjoy all the DevOps functionality, with their flexible operations and great pricing. If I were a CIO at an SAP-centric organization, I would have a moratorium on hardware refreshes and require an exception process NOT to move to the Hyperscale cloud. Many do.
Why hasn't SAP Operations been able to keep up with DevOps innovation on the platform?
With all this innovation going on at the platform layer, why hasn't it permeated up through the stack to SAP Operations? I talked to some of the largest companies in the world, and heard familiar pain points:
- "I get woken up at 3 am by the business to find out that a process went wrong"

- "We don't have end-to-end visibility of operations so a bank interface failed on Friday and I find out the transactions are out of date on Monday"

- "We have entirely manual operations for checking systems based on an offshore team"
At SAP's annual SAPPHIRE conference in Orlando this year I watched ASUG CEO Geoff Scott discuss this issue with SAP CTO Juergen Mueller. Scott challenged Mueller: "How do we find time as customers to innovate if we spend most of our days working on the day-day problems of keeping our SAP implementations up and running and answering end-user questions. We don't have that time to focus on innovation… I'm going to ask you and your team to help us do a better job of running day-day systems. Can you provide us with tools that do a better job of keeping day-day applications up and running and sustainable?"
This is a great question, unfortunately, Mueller dodges the point and responds with a stock answer: "Data Management", "Analytics", "Intelligence", "Building Applications Better".
The answer? SAP is fantastic at many things, but improving how customers run existing operations isn't one of them. Push SAP hard enough on this topic and they are sure to bring up Solution Manager, which is a tool they are slowly decommissioning. It seems unlikely that Solution Manager support will survive past the SAP ERP maintenance deadline in 2025. More on this later.
What can be done?
Every SAP customer I talk to is looking into SAP DevOps. Many of them have manually created some automation, like for start/stop of SAP instances for maintenance.
Some are looking at tools like SAP Focused Run, or Landscape Management (LaMa), but my view is both those tools are too expensive to deploy and inflexible, relative to the value they provide.
Most are making do with a hodgepodge of scripts, tacked together with scheduling and hope. This isn't ideal, in a world where we have long moved to buy instead of build.
If these challenges resonate with you, Avantra might be interesting. Join us in one of the upcoming pop-ups, hop on one of our webinars or click the contact form. We'd love to explain to you how to automate SAP operations, use that to create actionable insights and operational transparency. You can use the money we saved to return budget to the business for innovation.