4 min read
Lean SAP Ops for Lean Manufacturers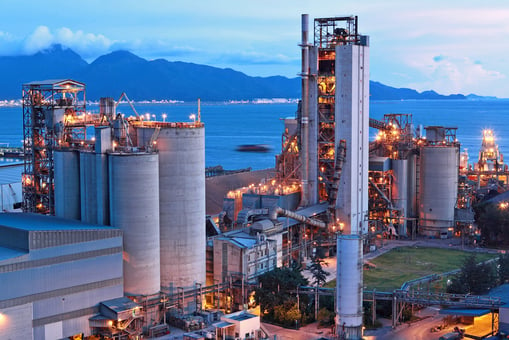 Don't let issues in your SAP landscape derail the smooth running of your production lines and factories, says John Appleby, CEO of Avantra.
Lean manufacturing, with its promise of reducing waste, eliminating inefficiency and maximizing productivity, is a goal that manufacturing organizations have pursued enthusiastically for over three decades now.
Some have been fabulously successful, running factories that operate today at capacity rates above 90%. Others are still working towards such targets. But how confident can executives at these companies be that an issue in their SAP landscape won't suddenly and dramatically derail their hard-won gains?
It's an awkward question, but it's one that needs to be addressed by all manufacturing companies that rely on SAP software to build products and get them out to customers.
After all, if their finance system is unavailable for a short while, the impact on the business as a whole is unlikely to be drastic. Finance staff may not be able to send out invoices for a few hours, maybe a few days.
But if manufacturing systems go down, the consequences can be dire. Valuable production time is lost – and thanks to those high capacity levels that manufacturers have achieved through their lean initiatives, that equates to revenue that can never be recouped. According to a 2018 report from management consultancy firm Deloitte, unplanned downtime costs industrial manufacturers an estimated $50 billion per year.
Reducing risk, maximizing efficiency
It doesn't have to be that way. Companies that have worked hard to reduce risks and inject new efficiencies into their manufacturing and supply chain operations should be working just as hard to reduce the risks of software failure and run their SAP installations more efficiently.
In fact, I believe that the lessons learnt from lean manufacturing are very applicable to achieving smooth-running SAP operations.
How so? Let's take a look at how Jim Womack and Dan Jones, the two academics who spearheaded the lean movement, define lean thinking. It is, they write, "a way to do more and more with less and less – less human effort, less equipment, less time and less space – while coming closer and closer to providing customers with exactly what they want."
Most senior IT executives will agree that this is a far cry from the current experience of running a complex SAP installation to drive manufacturing. Generally speaking, keeping that system up and running typically involves many hours of effort, much of it spent on routine tasks, by people with skills that are difficult and expensive to acquire. In other words, it's wasteful, inefficient and risky.
To get a clearer view on this situation, Avantra recently conducted a cross-industry poll of SAP users in partnership with ASUG, the Americas' SAP Users' Group. When asked to list the top challenges associated with SAP operations, respondents pointed to lack of resources (52%), high costs (45%), lack of consistency (35%) and human error (32%).


A dose of lean thinking
Now consider bringing a dose of lean thinking to your SAP operations. What would that look like? To my mind, it involves relying on machines to monitor those systems and respond with fixes to the stacks of reports, metrics and alerts that they churn out on a daily basis. This kind of automation is demonstrably faster, more cost-effective and more accurate than human intervention. More importantly, it reduces a great deal of risk.
At Avantra, our SAP AIOps platform already provides many manufacturers with the real-time monitoring, daily checks and automated responses that they need to achieve leaner SAP operations. Once installed, the Avantra agent automatically identifies the various SAP system elements and versions in place and then applies the appropriate monitoring and alerts to them. When new SAP components come online, it identifies those, too, adding them to the overall solution.
In the case of manufacturing organizations, we know that the SAP landscape is likely to be a whole spider's web of versions, components and integrated add-ons, from SAP MII to all kinds manufacturing execution systems, as well as diverse applications for demand and supply planning, inventory management, logistics and master data management, for example. Avantra is engineered to handle all of these and bring reports and metrics relating to them into a consolidated view. After all, as we like to say, "Unless you can see the whole elephant, you can't tell what ails the elephant."
Read about SAP Business Process Monitoring for the Smart Factory >>
A good place for manufacturing companies to start is with maintenance windows. This rule applies broadly to all industries, but particularly in manufacturing, where maintenance windows are hardly ever long enough for IT operations teams to get everything done.
By performing vital maintenance work in a matter of minutes, Avantra helps these teams win back valuable time for performing other, more valuable tasks during the window. In a best-case scenario, they may even get finished early – and that's valuable production time that the manufacturer has won back for building and shipping goods.
In short, it's about achieving new levels of efficiency, productivity and uptime in SAP operations, and vastly reducing the risks associated with inherently complex software installations – with hugely valuable benefits to the manufacturing organization as a whole.
---
Read the SEW Eurodrive Case study >>