5 min read
10 Technology Trends SAP Basis Consultants Should Know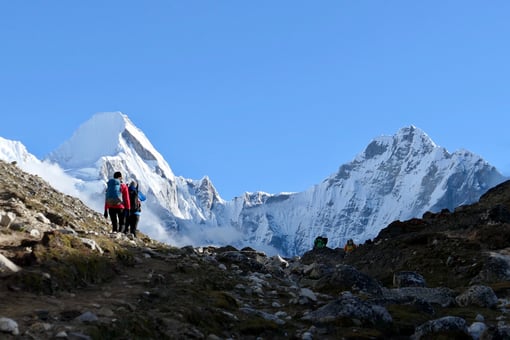 Containerization, automation, hybrid cloud, playbooks and everything in between SAP Basis consultants need to learn.
It was just over 20 years when I ran my first SAP Basis team. We tried to modernize the SAP Basis moniker and came up with the name "SAP NetWeaver Tech" or NWT for short.
What changed in the last ten years, and what do the next ten years likely have to offer? What does it mean to the skills that SAP Basis professionals will need, and how they will need to adapt?
Playbooks
One of the first things we did was to professionalize the business with a set of playbooks. At that time, SAP installation manuals were hundreds of pages long, and often recursive and challenging to follow.
We created detailed playbooks for all the common scenarios - installations, portals, upgrades, migrations, and all the major platforms. Now, almost every consultancy has these, but they were pretty differentiating at the time and helped us win and deliver business.
Cloud
When we used to provision SAP environments, we would complete a detailed sizing and architecture, pass this to IT procurement, which would order, rack, and stack systems. They would handover to the network team, storage team, operating system team, and DBA team. In many cases, it took 3-6 months from architecture to the installation of a new SAP system.
In one case, I remember the SAP environment triggering a review of the data center power and cooling. We had to wait for additional data center infrastructure before we could progress.
In 2020, most customers use an abstraction layer for infrastructure, be it VMWare, or one of the Cloud Hypervisors. Basis administrators must now be familiar with provisioning and managing systems in the cloud.
SAP HANA
Ten years ago, SAP HANA was slideware and a twinkle in SAP Chairman Hasso Plattner's eye. It's incredible to think that in ten short years, all SAP customers plan to move off the Oracle and Microsoft databases.
It's also meant a skills shift for SAP Basis professionals because they now need to be in the business of database administration (DBA). Most SAP customers put the SAP HANA database into the Basis team for build and run operations.
Tools for SAP Professionals
The only tool available for SAP Basis professionals ten years ago was SAP Solution Manager. SAP Basis professionals only used that because SAP forced the use of Solution Manager to be able to download updates.
Now there are many choices, like our AIOps platform Avantra, code remediation tools like Panaya, test automation like HP Quality Center, IT Service Management platforms like ServiceNow. There is a thriving ecosystem of SAP software partners.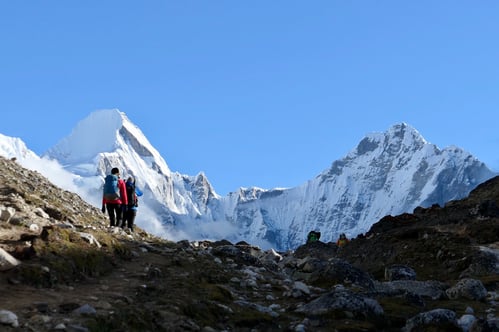 What will the next ten years offer?
The last ten years have been all about the infrastructure and database layer. What is fascinating is that the SAP installer, sapinst, has barely changed over the previous ten years.
I believe the next ten years will drive a significant change in the workflow that the SAP Basis professional does daily.


Daily Checks and Reactivity
Daily Checks are still alive in many SAP customers; Avantra does away with the need for daily checks. These are manual checks which a bot can do hundreds of times a day, and the bot can create an incident or notification when something happens out of the normal.
SAP Partners focused on building considerable practices in lower-cost locations, but building teams of humans to perform daily checks is a poor use of their time and creativity.
I believe in the next ten years that all SAP checks will be completely automated.


Deployment Automation
IT professionals have started to automate with tools like RedHat Ansible. We use Ansible to do mass-rollout of agents in large environments.
However, Ansible is not well suited to the nuances of large SAP environments. Ansible leads to a lot of manual effort and complicated scripts to achieve relatively simple automata, such as stopping and starting SAP environments.
In ten years, I believe there will be a choice of platforms for multi-cloud automation, which will do away with needing to spend hundreds of thousands of dollars on installations or millions on migrations and upgrades.
Containerization
We just released Avantra on Google Cloud Marketplace. What is most interesting about this is we completely containerized the Avantra deployment, so each component runs in a separate container. The database runs using Cloud SQL.
Containers will rule the world, and SAP will need to take a similar direction in time, allowing the NetWeaver stack to run in containers. Kubernetes seems to be winning the container platform war, and SAP has invested in Gardener as well as expanding its relationship with IBM and Red Hat Openshift.
Basis administrators need to be experts in operating containers.
Hybrid Cloud
The hybrid cloud has already become almost ubiquitous, almost by accident. Most organizations have purchased and integrated various cloud software assets, like Workday for HCM, SalesForce for CRM, Marketo for marketing automation, Coupa for SRM, or Vendavo for pricing. They may have purchased the SAP variants of these: SuccessFactors, Cloud for Customer, Marketing Cloud, Ariba, and CPQ.
Cloud assets integrate with existing on-premises assets and deployments on Amazon Web Services, Microsoft Azure, and Google Cloud Platform. This spider's web of connectivity is an enterprise Hybrid Cloud.
It's an excellent opportunity for Basis consultants to learn about the various integrated tools, how they integrate, and how to troubleshoot issues that span multiple clouds.
Root Cause Analysis
The exciting part at Avantra about eliminating manual effort from SAP technology teams is the opportunity for upskilling.
SAP Basis administrators spend most of their time checking things on systems or doing project work like installations. As we move to more automated environments with containers and across multiple clouds, the role will change to require a lot more Root Cause Analysis.
Having to do more RCA is excellent news because it is far more intellectually challenging work.
Site Reliability Engineering
Site Reliability Engineering, or SRE, is Google's name for the equivalent of SAP Basis. Ben Treynor, who joined Google as a site reliability tsar in 2003, has described SRE as "what happens when a software engineer is tasked with what used to be called operations."
When you add everything above this, you'll understand the consequence: SAP Basis will transition to an SRE-centric environment over the next ten years. That is the future of SAP, and it's going to be a really exciting place to be.