5 min read
Six reasons why SAP monitoring is important for CIOs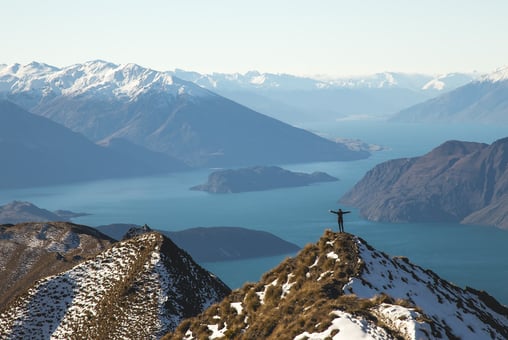 Gartner reported that unplanned IT system downtime cost: $5,600 per minute. $300,000 per hour. IDC, on the other hand, estimates that system outages can cost a company between $500,000 to $1 million or more per hour. ("DevOps and the Cost of Downtime: Fortune 1000 Best Practice Metrics Quantified")
With more than 345,000 customers in more than 180 countries and 15,000 partnering companies globally, SAP is the world's third largest independent software manufacturer. And the world leader in enterprise application software and software related service revenues. SAP leads the major ERP vendors for overall market share of 19 percent. (Source: "Class of the titans," Panorama Consulting, 2017)
If your company has over $200M in revenues, most likely at least part of the organization, if not all, are using SAP for its daily operations whether that be production, finance, HR, operations or any other department.
SAP systems are not like any other IT system. It is complex, and built of many elements. Failure could have a critical effect on your business. Monitoring SAP is a daily routine activity in which your IT SAP team (Basis team) is checking all processes, databases, servers, instance performance, system wide performance, logs, users, batch jobs, dumps and many other elements, to see what is running, waiting, stopped working or just behaving weird.
OK, but if all SAP elements are all working well, why should I care about monitoring?


Monitoring takes time and resources
Proper monitoring, as recommended by SAP best practices, takes time. A lot of time. One of our customers' SAP team was spending over 130 man hours a day just to do the daily monitoring of the nearly 2000 systems they were monitoring. This work is mundane and tedious. Boring and repetitive daily tasks leads to unhappy employees and high turnover. Throwing many lower end or junior consultants leads to inconsistencies and errors. It's also important to note that the system can run into serious errors at any time of the day. Manually checking the system a couple times a day, or even every couple of hours, leaves large gaps in time where the system is not being watched.


If you don't catch an SAP failure early it may spiral
Early detection of a failure can prevent the huge losses caused by a complete shutdown of SAP systems. Errors and failures seem to have a domino effect in SAP. The smallest of things, say a long running system backup, can cause performance issues, leading to delayed run times and eventually a system overload and unplanned downtime. If your IT team can identify issues before they spiral and become a critical issue, you can save millions of dollars. Early detection allows you not only to prevent major failures but also complete preventative maintenance during working hours without having to pay after hour overtime.


You want your team to focus
SAP technical (Basis) work is some of the most thought provoking work in the IT world. Many of the technically strongest IT engineers enter the SAP Basis world for the challenge and ever evolving technology. Yet many end up spending the majority of their day wasted on mundane and boring tasks, and one then wonders why there is such high turnover in the senior Basis market.
It's also often found that the more junior level basis staff are happy with the simpler tasks; however, they feel this is a rite of passage. As they wait for their time to be involved in project work and troubleshooting they may jump into new organizations that are willing to give them those opportunities. Automation of these mundane tasks, allowing team members to be focused on complex troubleshooting and project work, is one of the major keys into employee retention.


Better planning of budget and resources
Avantra research shows that a whopping 50% of SAP Basis engineers saw their biggest challenge as the time spent on unpredictable issues. Industry research shows similar results. A recent study from Veeam showed that when comparing key findings from 2014 to 2016 one can see:
Increase in unplanned downtime:

1.4 to 1.9 hours for mission critical applications
4.0 to 5.8 hours for non mission critical applications

The average recovery time objective (RTO) for mission-critical applications is 3.0 hours vs service level agreements (SLAs) requiring 1.6 hours. Similarly, current recovery point objective (RPO) is 4.2 hours, but should ideally be 2.9 hours.
Proactively fixing issues provides several advantages. The first simply being that it will prevent larger scale issues. In addition, identifying friction points in advance provides better budget planning as it allows the team to predict when new system resources and software licenses are needed.


Audit: painful, tedious, manual
Gathering and preparing all the raw data (yes all) required for an audit is a very painful and tedious process which requires a significant amount manual work. A good monitoring tool will track all the system changes along with providing clear documentation required for the auditors. Having such a tool will save your organization lengthy preparation time and ensure that they will pass the audit with flying colors.
"I just want to know if it is working well"
We often hear from CIOs that having such a complex SAP system often leaves them in the dark as to the performance level and KPI measurements. Top tier SAP monitoring tools not only give CIOs historical and current landscape health management dashboards of these complex systems, but also allow them to analyze the future by predicting imminent budget and resource needs and expected growth.


Summary
While technical SAP monitoring may seem to have minor effects on your organization, it can actually change the way your business runs. A recent example is with one of the largest car manufacturers in Europe. They were having issues where their existing monitoring system notified that application servers were down while they were up and running, and vice versa. The financial implications were dire and every car that wasn't built on time cost them additional twenty thousand euro. After using our solution for just a couple of weeks they said 'we see things we never even knew were broken'. You can read more about the experience of other companies here.
Your team must be using something now, whether that is a home grown solution or SAP Solution Manager, you need to evaluate your options and choose a route that will help you build a better IT systems and higher performing systems.
If you know there are gaps in your monitoring, or are curious what you and your teams may be missing (you never know what you don't know), contact us for a free 30 day health assessment. We're confident that just a short free trial of Avantra will boost your confidence in the health of your SAP environment.