5 min read
SAP Automation Platform: Pre-Install Guide for Basis Administrators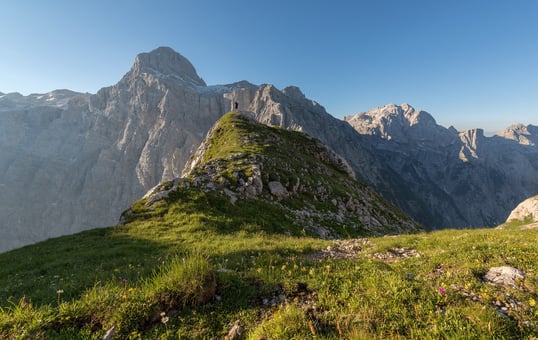 "Everything you do as a system administrator should serve a single purpose: to secure and protect system integrity…"
― Sebastian Schreckenbach, SAP Administration: Practical Guide
SAP Basis (Business Application Software Integrated Solution) is the technical foundation that enables SAP applications to function. It consists of middleware programs and tools that support the interoperability and portability of SAP applications across systems and databases. It is needless to say that SAP Basis is an absolutely essential element of efficient operation for any company using SAP technology.
Basis administrators are responsible for all administration, maintenance, and ongoing monitoring of SAP across all systems in an organization. In addition, their work is complex and often almost invisible, especially when all systems are working correctly.
These are just a few of the most common challenges that Basis teams face on a daily basis: manual execution of day-to-day checks, manual change tracking, manual SLR report generation, too many unnecessary notifications, batch job times, inconsistent monitoring between same system types, too much time spent on yearly audits, and many more.
Fortunately, many of these problems can be avoided. With Avantra, you can automate various SAP Basis tasks and eliminate repetitive daily activities so you can focus on what matters most.
Avantra allows you to monitor the following products:
SAP NetWeaver
SAP BusinessObjects
SAP S4/HANA
Databases (HANA, ASE, Oracle, etc.)
Many more SAP and non-SAP products
Below you can find the basic steps to be taken to install Avantra on target systems.
Step 0.
Planning
Moving to a modernized SAP Operations platform is not just a technical task for the Basis Administration team. It needs the involvement and buy-in from many areas of the business (not least for change management). For this reason, step 0 of installing an SAP automation platform is the planning phase where you highlight the main stakeholders and ensure they are aware, bought in and building their own value-plan for what they want to get from the new platform.
Who to include in the planning stage?
Basis teams - Your peers within the Basis team need to be brought together to discuss and define what daily tasks will be automated following the implementation. This process should include documenting the time spent on tasks today so it can be compared later to ensure there's a way to measure success (quantifiable value realization).

Example measure: Daily checks take 2.5 hours today and will take 5 minutes in the new world.
Network teams - this team should understand and prepare for the technical implementation including opening routes, firewalls and ports to facilitate the installation. They also may want to think about what monitoring they require e.g. TSL Certificate Expiration warnings to be provided by the platform.
Security & architecture teams - these teams should understand and prepare for the technical implementation including hardware, sizing, network and integration requirements. They may also want to work through any High-Availability (HA) or Disaster Recovery (DR) requirements.
Business system teams (system owners etc.) - these teams should highlight critical systems which underpin mission-critical business processes to allow for end-to-end real-time visibility into the technical systems. Real-time dashboards with visual representation of technical systems per-business-process are popular here.
Executive team - the executive team may want very high level visibility into landscape health, SLAs and other technical KPIs. For example, instant visibility into parter SLA performance can be very useful.
Customer teams (very important for multi-tenant deployments e.g. MSP) - for multi tenant deployments the most complex and time-consuming element will be customer approvals for Agent and SAP Transport installation. These approval processes must be started as soon as possible as they always take the longest.
Step 1.
Preparation
To install and start the Avantra software, you will need a low to mid-range server system as the server run requirements are not essential. The server can run on Linux or Microsoft Windows. Common virtualization products based on x64 hardware and all of the major Cloud providers are supported as well.
The complete list of supported operating systems can be found here.
You will also need to install Avantra Agents on your SAP Servers/DBs, which are part of the architecture and actually perform the monitoring and management tasks. This is the default behavior in Avantra, while we also offer an agentless monitoring setup.
Step 2. Downloading Avantra
Before installing the product, be sure to download the latest software versions and patches of Avantra from our download area, which can be found here.
Note: To get access to the Avantra download, you will need your login details for the Avantra Support Portal. If you have not received them yet, please contact your sales representative for access.
Step 3. Installation
You can now install the platform. The installation process is well described and simple enough to do it yourself. Depending on your operating system, just follow the steps in the Avantra Product Guide. At the same time, our professional services staff is always ready to assist you throughout the entire installation process.
We really hope that this article has provided you with some useful insights on how you can automate repetitive tasks and reduce the effort to get SAP systems up and running. We are confident that you will be able to take full control of SAP administration, reduce the constant stream of alerts, and focus on adding value to your company with the help of AI algorithms and machine learning models of Avantra.
If you are ready to see how Avantra can dramatically change your Basis life, just drop us a note. We will be happy to talk to you!