6 min read
SAP Systems Monitoring in Focus - The Story of Scheer Group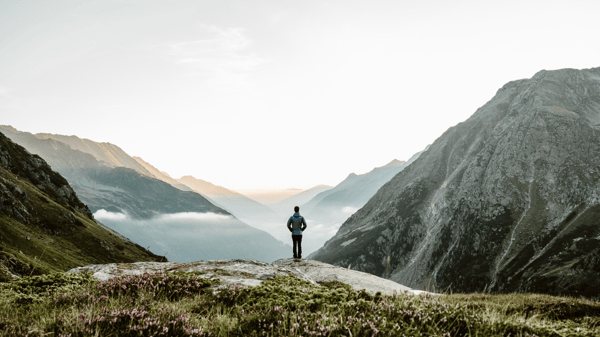 In December 2020, we held our very first Avantra Summit - a virtual event aimed to fill our peers with hope for the year ahead. We heard from some amazing speakers, all enthusiastic on the year to come... but mostly, we loved hearing from our customers. Many Avantra users popped into the chat to say "Hello!" from all over the globe, and we were lucky enough to have one join us to tell the story about keeping SAP systems monitoring in focus.
The Scheer Group success story
Read below to learn more about why the Scheer Group decided to implement Avantra, and why they made our CTO Bernd Engist panic a little bit at the beginning of the partnership.
Bernd Engist: I'm very happy to announce a customer of ours, who will tell you a little bit on how he is working with Avantra in his business. It's Marco Feist, from Scheer Group. Scheer is a consulting and software business, based in Germany, and they, of course, provide managed services as well.
Actually, I have a very cool story to tell because some years ago, when Scheer and Marco were onboarding, Avantra was called Syslink Xandria, and in the beginning, we didn't hear from Marco and his team and we were a little bit nervous. Normally in the onboarding phase, customers come back with some questions about set-up and what not, but it was surprisingly quiet. We didn't hear anything from Scheer at all. So I sent him an email, and then I decided to pick up the phone and call Marco, and I said, "I just wrote you a note, I haven't heard from you. How's everything going?" and he said, "Oh, yes, I just wrote out all 100 systems. It's working fine!" And that's why I can say that Marco is one of my favorite customers.


Marco Feist: Yes. Thank you, Bernd. What can I say? I read the documentation and that was the start of our Xandria, now Avantra, journey.


Bernd: Excellent. So Scheer is definitely a good place to go if you wanted to do an S/4HANA migration, of course. Not just because they have the best HANA monitoring in place. Marco, want to tell a little bit more on what you're doing with Avantra?


Marco: I'm a Senior Consultant in the Operations department and I'm responsible for our customers SAP landscapes, and I am responsible for our SAP monitoring, which we use Avantra for now.
So why did we choose to implement Avantra? We had a monitoring system, which was mainly driven by our infrastructure colleagues called Checkmk, and it is very good for infrastructure monitoring. You can script your own plugins and you can do very fancy things with it, but it was not working for our department, because it did not have out-of-the-box checks. You had to auto-script if you wanted to monitor any SAP systems, and because the scripting and development knowledge was not there, we struggled.

We did some basic checks to get information, but with the growing amount of customers, and the dynamic of the market, we had a challenge with the requirements of our customers and with the market, and with our own requirements and expectations of quality. We were at an intersection and we had to do something to make a change, and not because we weren't able to monitor a Java application server or business object. We also only could monitor at the OS level underneath the systems, and not in the depth that Avantra is possible to monitor them. We did some reporting on our monitoring of availabilities and public performance data completely in a manual task, but there was no standardization in the report itself.
At Scheer, we have three different types of customers. First, we have customers that have their systems in our data center. Second, customers that have their systems on Azure. And the third type of customers have the systems on their own premise, and we have remote access to them.
Now we monitor all SAP systems with Avantra. And when I say all, I really mean it, all.. even Java and Business Objects. We monitor all three types of our customers- the customers in our data center, the customers on the remote side, and the customers in Azure Cloud. We love the huge bundle of out-of-the-box checks which Avantra delivers, with the opportunity to create your own custom checks.
We did add some more checks, for example, to check the security and compliance parameters of the sub profiles and such things. We've added automation so our reporting is created by the report section of Avantra, and no one has to do it manually. We have a fifth job which creates an email, and sends the report to our ServiceNow, and there in the customer portal we publish the report to our customers so that it is self-service. ServiceNow is our centralized system for the connection and communication with our customers, so it fits in our strategy.


Bernd: Marco, you introduced ServiceNow interface even before Avantra was in place, right?


Marco: Yes. We have some customizations in the tickets, and in custom values. The first draft of the ServiceNow plug-in was at the same time as we developed our own interface. At first it was not as flexible as it is now, but in the long term we are looking to go to the native solution, because it's less effort to manage them.


Watch the full Summit on-demand now >>
Bernd: And there's more to come, right? I know we will support more ServiceNow technologies in the future as well.


Marco: This actually brings me to the next steps in evolving Avantra. We wondered how we could improve our basic ServiceNow, and we wanted to send notifications and performance data to some of our customers who asked us to do this, so that we combine their monitoring with our monitoring. One of the biggest steps was to automate- to start, stop and restart the SAP systems for maintenance reasons, or especially, the SAP maintenance automation, as we just saw in the live demo for SAP kernel patching and the other features which will come in the future. The other thing we wondered about was the provisioning of the customer dashboards.
We're not using the dashboards yet but we plan to roll out some customer dashboards so that they can have an overview into the ServiceNow customer portal, and they can have direct access to the reports. There's actually an overview about the System Health and with the new automation, they have the possibility to start and stop their systems on demand. For example, if you have a pay-as-you-go scenario in Azure Cloud, or if you have Sandbox systems, which most of the time are down, but now if you want to test something, you can quickly start it on demand. We want to focus more also on the business relevant checks, like the BI process chains and QRFC queues, Idocs and such things.

Bernd: There's already a lot of that stuff built into Avantra. And by the way, you could do this with our mobile app. It provides this start and stop on demand for yourself, or for your customers, since it's built into the new mobile app. As we're using the integration hub from ServiceNow, you can already trigger these automations out of ServiceNow and let Avantra do the rest. You can even playback the status, where an automation like you've seen, completed successfully or you can provide our Avantra dashboards as a self-service facility. Very nice. Marco, thanks a lot for this view on what you're doing!