5 min read
Integration means automation: ServiceNow Integration with Avantra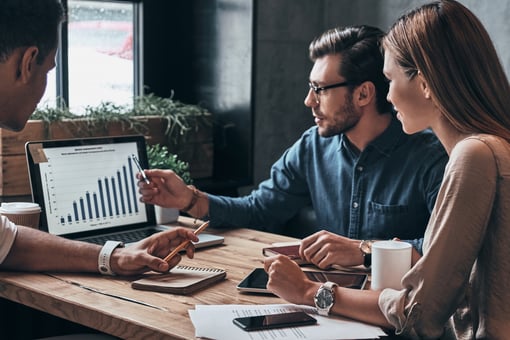 Integrations to third party ITOM/ITSM solutions have been used by all Avantra customers since the beginning back in 2003. Often this is due to corporate support processes and the customer's wish that all solutions used to manage the entire IT landscape shall report to one single ITOM/ITSM solution. This is where activities of different departments are coordinated.
In this article we will focus on one specific solution, which is ServiceNow. Certainly a priority for Avantra. And we will highlight all possible integrations to ServiceNow from a technical perspective, because there is much more than IT service management and ServiceNow offers much more than that. For a business related overview, please read the article published by Avantra's COO, Simon Wilson.
Let us begin with an overview of the different types of integrations. Generally speaking, there are two types of integrations - inbound and outbound - together they can be classed as two way synchronization.
For outbound integrations from Avantra to ServiceNow, Avantra offers the following:
ITSM (ie. create tickets) via direct integration to the incidendents table.
ServiceNow Event Management
CMDB (via the ServiceNow Identification and Reconciliation API – legacy)
ServiceNow Service Graph (certified)
Avantra dashboards
When it comes to inbound ServiceNow integrations, with Avantra you can:
Create Avantra server records from ServiceNow CMDB query
Work with Avantra SOAP API leveraging ServiceNow Integration Hub
Outbound integrations
With Avantra, the first outbound integration is i to ServiceNow ITSM, sometimes referred to as "Ticketing". As you know, a 'ticket' is : a data record which holds a service request, an event, an incident or an alert that might require additional action from IT. When it comes to Avantra, we talk about creating incidents. An incident in ServiceNow matches an Avantra notification, it can be a transition, from a check status from OK to Warning or Critical status, or a change in records, i.e. Avantra detects a change in your SAP environment. For sake of completeness, it can as well be an Avantra server event or an alert in the well known SAP CCMS.
How do you set it up? You install the Avantra ServiceNow App and then you set up notifications, which triggers whenever the status of the corresponding checks you want to create incidents for changes. This is done via the Avantra output channel ServiceNow Incident. Details of which can be found in our documentation.
The second outbound integration is an alternative to creating incidents directly. ServiceNow customers who use Event Management can benefit from this powerful form of integration. In this case, incidents are not created directly, instead Avantra notifications are sent to Event Management (EM) and the EM rules decide whether an incident needs to be created or not. This type of setup requires knowledge of SN EM but for using Event Management no app is required.
The two ways mentioned above provide direct integration to incidents or to Event Management with multiple simple options for passing dedicated Avantra data to ServiceNow. For example, a link to the original Avantra check causing the issue.
The third integration is the legacy outbound CMDB integration. You can find it in the Avantra UI under Administration → Synchronisations. Choose 'New outbound synchronization' and you will then find the legacy way which uses the ServiceNow Identification and Reconciliation API. However, we do not recommend to use this integration, as it has been superseded by the ServiceNow Service Graph integration, and Avantra has been certified for this. That is the fourth type of outbound integration.
ServiceNow Service Graph offers much more than the legacy outbound CMDB integration, as it allows Avantra to bring in data on top of servers or SAP instances, for example. Avantra brings in specific data for SAP and as a ServiceNow partner, we have been working directly with the CMDB council to bring in new types of configuration items dedicated to SAP data being transferred by Avantra. For example, the list of SAP notes being implemented on a given SAP system. It is available starting from the Rome ServiceNow release. Avantra customers who want to leverage Service Graph, need to install the free Service Graph Connector for Avantra integration, again available on the ServiceNow store. The details on how it is set up can be found in our documentation.
The fifth outbound integration described here is a generic one, but it works especially well with ServiceNow. You can design Avantra dashboards in a "headless" way, ie. without banners. So, they can easily be integrated into portals. For maximum security we recommend using SAML, instead of providing data with an automatic dashboard logon with a fixed user.
Inbound integrations
For inbound integrations. The First integration is specifically for ServiceNow CMDB, to bring in server records. This integration is particularly useful during onboarding to track which servers still need to have the Avantra Agent installed. An alternative to importing server records from ServiceNow CMDB is to use our latest rapid installation features.
The import of servers is available again via Administration → Synchronisations. This time you have to choose inbound synchronization. You then specify the table name you want to read data from, for example cmdb_ci_linux_server followed by an optional query, for example on a certain tag, to make sure you only import servers you want.
The second type of inbound integrations is a generic one based on the Avantra SOAP API. It has been used together with the ServiceNow Integration Hub for several scenarios. Usage is easy, you simply pull in the Avantra Web Service Description Language XML specification to ServiceNow, and the whole API is accessible - ready to be used with the Integration Hub Low-code platform.
Use cases are: trigger an Avantra automation, for example to startup or shutdown systems, or to set maintenance windows for SAP systems and servers directly out of ServiceNow. For the second use case, there is a great Integrating ServiceNow video available in our Avantra series. Especially when it comes to automation, the Avantra SOAP API provides an easy way to extend ServiceNow workflows to the SAP world.
Summary
Integrating with ServiceNow is a priority for Avantra. We see integration as an important foundation to facilitate complex automation scenarios. ServiceNow provides a great platform to bring different IT systems together. Avantra provides the possibilities to drive automation in the SAP world directly in or out of ServiceNow.