4 min read
The secret to achieving innovation in SAP operations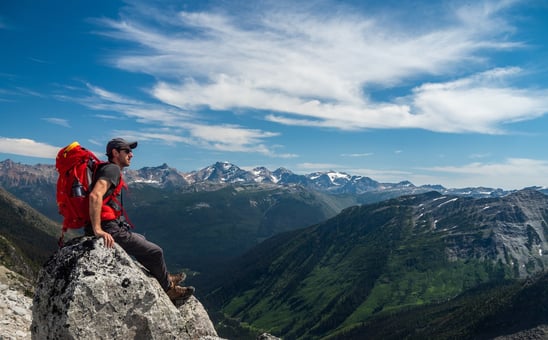 I want to let you in on a secret. Basic, repetitive IT operations tasks, performed to keep your SAP landscape up and running, are stifling innovation at your company.
That's not just my personal viewpoint. It's based on the experiences of the many companies we speak to every day at Avantra. These include some of the largest enterprises in the world that rely on SAP to run their businesses. They also include a broad range of managed service providers (MSPs), where the business model is to partner with and support businesses that choose to outsource aspects of their SAP operations. Two decades of these conversations have given us deep insight into trends and evolving best practice in SAP operations.
And what we regularly hear is that it's some of the most routine tasks that pose the greatest challenges. These are activities that many senior Basis staff have been performing for over ten years, but continue to pose a huge drain on time and resources. I'm talking about things like identifying system performance issues before the business raises a ticket; maintaining a secure system and tackling a rising tide of vulnerabilities; speeding up release cycles; and, of course, managing a smooth transition to the cloud.
These are issues, of course, that IT operations teams have been grappling with for many years. Outside of the SAP community, they're really starting to get solved. DevOps automation, site reliability engineering (SRE), Agile and IT operations management (ITOM) are commonplace terms now. Solutions to deliver these approaches have been widely implemented – in some cases, out of necessity, as the move to microservices accelerated.
Leading the charge, the pioneering hyperscalers – companies like Amazon, Azure and Google – are moving to intelligent/smart operations approaches and even on to NoOps, where an IT environment is so automated and abstracted from the underlying infrastructure that there's no need for a dedicated team to manage software in-house.


SAP operations with Google Cloud, ServiceNow and automation >>
SAP is just different
"But SAP is different," I hear you say. And to a large extent, you have a point. But at the same time, we have to make sure that this belief doesn't become so embedded that it can never be challenged.
It's true that the wave of innovation that has swept through IT operations at many companies has stopped short before it reached SAP operations. And there are good reasons for that: inherent features in the SAP technical architecture; the way teams are organized around SAP operations; the specialized skills of Basis consultants. As a result, Basis teams and SAP centers of excellence are often isolated, existing in silos away from more general IT operations (except, perhaps, for common ITSM processes around ticketing and escalations).


It's time for SAP Operations to change
That situation cannot continue. It's time for SAP operations teams to stop resisting this wave of change. Instead, they need to catch it like a wave and surf it.
If that sounds risky, or costly, I've another secret to share with you. A lot of the thinking and heavy-lifting around fast-tracking change in SAP operations has already been done. In other words, there's no need to reinvent, rearchitect or reorganize. Just take a look around and see what's already out there.
SAP operations with Google Cloud, ServiceNow and automation >>
A good place to start is with leading ITOM solutions. Until relatively recently, these offered little in the way of SAP capabilities. Today, that's no longer the case.
Look at ServiceNow and the flexibility of its Now platform, for example. When I ask a client if they would like to 'SAP-enable' their ServiceNow capabilities, many are still dumbfounded to learn that this is possible, especially via simple, out-of-the-box integration.


The Avantra integration with ServiceNow
But it's a trend we anticipated at Avantra a few years ago. In response, we started integrating our own SAP-specific capabilities with ServiceNow and the results for customers who have gone down that path have been impressive. The combination of these technologies has enabled consistent processes and DevOps practices across IT teams that break down the silos that previously kept SAPOps teams isolated.
But there's another, much wider reaching benefit to this. Simply put, this frees up experienced SAP operations teams from the routine and mundane activities to which they've been shackled for years, and enables them to work on more interesting, forward-thinking initiatives that add significant value to the business.
Again, don't just take my word on this. In Avantra's 2020 poll of SAP users, conducted in partnership with ASUG, the Americas' SAP Users' Group, two out of three respondents (66%) said their organization spends most of its time executing current strategies, rather than innovating new ones. In fact, they said, they spend about twice as much time on the former, leaving little or no time for the latter.
The good news is that automating routine maintenance tasks can and does provide a clear pathway for innovation, making transformation possible with fewer resources and no disruption to day-to-day work. For companies assessing their cloud migration strategies and/or their move to SAP S/4 HANA, that should be an intriguing prospect - but it's also one with broad appeal. In other words, automating SAP operations tasks that currently consume significant time and effort will mean your organization has extra resources at its disposal when it's time to surf that next wave of change - whatever that wave might look like.


Read more:
SAP operations with Google Cloud, ServiceNow and automation >>