4 min read
Release update | What's new in Avantra 21.11.6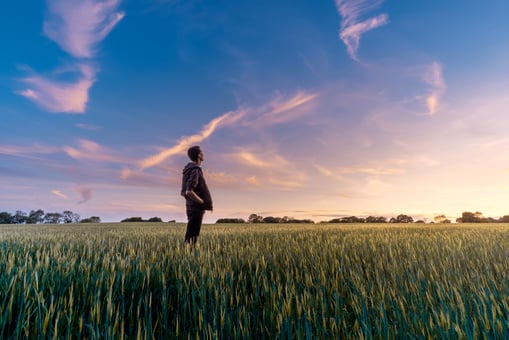 We've just released Avantra 21.11.6 and as Product Manager for Avantra, I get the opportunity to showcase some of the awesome new features we've managed to fit in this release.
For Avantra 21.11.6, we're continuing to focus on our Automation engine as well as squashing a few bugs and a couple of non-automation related features too. I'm also excited to announce that we're releasing the first wave of our automation templates that deliver pre-built automation scenarios to our Avantra Enterprise Edition customers.
We've been trialing our automation templates with a number of customers now and have experienced some amazing feedback about how it reduces the amount of time to do previously complex and intensive tasks by leveraging the automation engine in Avantra. But more on that later.
For those who want a complete list of changes, our release notes are publicly available here. Let's dig in.
General Avantra product updates
Let us start with non-automation first. One of the best features about the Avantra platform is how extensible our monitoring capabilities are. We have a number of specific custom check types for the usual tasks but sometimes, to monitor something important and unique to your business, you need to write some JavaScript code in a RUN_JS custom check to tailor what is monitored and how this is alerted to you in Avantra.
We've already made this much easier in 21.11.0 by allowing you to execute the check code in real time, on selected Avantra Agents, which dramatically reduced the develop-test cycle time allowing developers to build and test checks faster. Now, with 21.11.6 we're introducing a JavaScript debugger to analyze the execution on the Avantra Agent itself!
Set the "debug" checkbox on the Test execute page and open up the link shown to debug directly in your Chrome-based web browser. This feature needs to be explicitly enabled for an Agent, to prevent accidentally debugging production, but instructions to set the correct monitoring parameter are provided in the UI. We've also enabled this feature for the Automation JavaScript Step Library too, just click the "Debug" button.
We've been using this feature internally for a while now and I can safely say that it's allowed us to build some really exciting things on the platform by improving the development cycle times even further. We are very much looking forward to how our power users will leverage the new development possibilities.
New SAP automation templates
Brand new for 21.11.6, we're releasing our first wave of SAP automation templates. Our SAP Engineering team have been locked in a (virtual) room for many months now, using the Avantra Platform to build workflows, to allow operations teams to automate common and repeated tasks in SAP.
In this first wave we're releasing pre-built accelerator workflows for: SAP System Refresh for SAP HANA systems, Transport Import (useful for deploying Avantra transports!), SAP Job Maintenance, SAP Profile Maintenance, SPAM/ST-PI Patching, and the process behind the SAP BDLS transaction code for post copy logical system renaming.
We've been running a small pilot program with some customers to try out these templates with real workloads and we've had some amazing results. For SAP System Refresh, some customers have reported a 90% reduction in hands-on time, taking total refresh times from 4-5 days to less than 24 hours. And most of that time is now "hands-off" time that your senior resources can work on other things while the automation is doing the hard work for you.
Our Avantra Enterprise Edition customers can now download these templates and import into Avantra by visiting this support article. As some of these automation templates are destructive, please do reach out to Avantra support for clarification if you have any questions or feedback!
Improved automation engine
The brilliant thing about our automation templates is that they're written entirely with our Automation engine. To be able to build some of these complex automations, it's required us to improve the Automation engine itself that our Avantra Pro and Enterprise edition customers can now use to build their own scenarios.
The first improvement is how system credentials are handled in an automation. Historically we ran each automation as the Avantra user which needed to be granted additional privileges for each automation. Now you can define your own users that can be used to execute programs, access databases, connect to SAP etc. and properly control authorizations needed for a workflow.
A lot of our templates make use of configuration files or require users to add files (e.g. transports) that are sent to the agent as part of the workflow. We've added a new File Bundle concept to Avantra to allow end users to upload these artifacts and then select them for use in a workflow.
With Avantra 21.11.5, we introduced the ability to include manual steps in a workflow. With 21.11.6, if a workflow fails, for example a user is blocking the SAP transaction, the workflow pauses on a manual step to allow you to retry the step (if you've left the transaction!) or skip the step if you've manually performed the step.
With Avantra 21.11.6 we've also increased the number of ways you can start a workflow. We've introduced schedules so workflows can now be timed to start at a specific time (with a specific variant). We've also built a new SOAP API to start workflows from another system or integration and a new SOAP API to monitor the execution in Avantra.
And finally, we've tidied up the user experience of creating a workflow to make it easier to see what's happening. We can't wait to see what you'll build with these features!
Release summary
These features have allowed us to build some complex automation scenarios (and deliver them to you with automation templates). We're now ready to mark our legacy Jobs automation engine as deprecated and we'll begin turning this functionality off in future releases.
A complete list of changes can be found in the release notes on our documentation website.
At Avantra, we are delighted when our customers tell us about their experiences. Let us know what you are looking for in Avantra by emailing us at support@avantra.com or speak to your customer success manager.