3 min read
The rise of hybrid - launching Avantra editions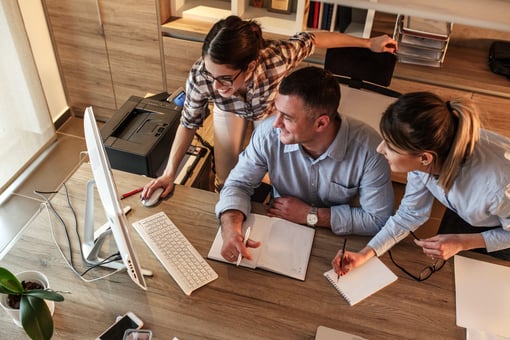 When we introduced Avantra Enterprise edition in 2021, we envisioned a world where we could interconnect enterprise observability, sophisticated workflows, and our advanced automation engine. By combining these three capabilities, we believed we could create a self-healing SAP environment which could identify problems and needs, route them to the right approver or expert, and automate problem resolution as well as complex project runbooks.

Nearly two years later, our customers tell us that they have achieved impressive benefits.
First, we find a dramatic reduction in effort to operate SAP estates, typically 40% effort reduction. This is significant because highly qualified resources are used to complete repetitive tasks and can be freed up to do higher value activities. When it comes to project runbooks, Scotts Miracle-Gro reduced the time to complete a system refresh from 3 days to 2 hours.
Second, our customers get much better business outcomes. Different business customers value different things, but some examples include ensuring 99.995% availability, safeguarding new product introductions, and being able to sleep at night. Our customer Gordon Food Services in the United States have used Avantra to safeguard their critical financial processes and save over 220k USD through the automation of previously manual failure analysis.
Lastly, Avantra Enterprise brings much improved security and compliance. Our customers use Avantra to do advanced security configuration management, detect and notify changes, and produce audit reports for compliance purposes. Avantra has transformed the lives of SAP Operations professionals in the security space. For example, our Managed Services customer UMB in Switzerland has regained over 40 hours per month in security alert analysis alone bringing a new level of confidence to the business around system security and stability.
When we combine these three outcomes, we find a change in the way SAP operations teams work. Instead of endless manual activities, they become automation natives, building ever-more sophisticated observability and runbook automation scenarios.

However, we got feedback from customers that there were a few improvements they wanted, and so today we are thrilled to release three new Avantra editions.
We live in an increasingly hybrid world and RISE with SAP is SAP's SaaS-like subscription offering for SAP systems. Large scale SAP customers considering a move to SAP RISE now need to manage a more complicated hybrid environment. Some of the systems will remain on premise or in a hyperscale cloud like Amazon Web Services, Microsoft Azure, or Google Cloud Platform. Other systems will move to SAP RISE, and managing the hybrid environment is more complicated than ever.
With Avantra Cloud edition for SAP RISE, you can see all of your Rise and non Rise systems in a single pane of glass, manage SLAs, proactively identify issues and solve them ahead of time. Avantra 23 is certified to work with RISE with SAP, and you can have many of the benefits of Avantra Enterprise edition in an SAP RISE context.
Avantra, Observability edition
In the past, our observability functionality was split between Avantra professional and Enterprise editions, and we also had limited automation features in Avantra professional edition.

We are aligning our editions with how customers think about our software, and now all observability functionality including machine learning monitoring algorithms and SAP HotNews analysis will be available in Avantra, Observability edition.
Avantra, Automation edition
We equally found that some customers wanted to dive right in with advanced runbook features like SAP System Refresh, but didn't have the desire to do advanced observability at the same time.

For those customers, we have released Avantra, Automation edition, which includes all of our sophisticated task and runbook automation for managing a SAP environment.
What happened to Avantra Standard, Professional and Enterprise editions?
Our flagship Enterprise edition is unchanged. Existing customers will continue to be supported and developed and because Avantra is a platform with functionality, Standard and Professional customers will continue to get software improvements.

It is possible to upgrade from Avantra Standard or Professional to Avantra Observability or Enterprise Editions, depending on your needs. Drop us a line, we'd be happy to help.
Final words
We are very excited about the choices we are now providing - allowing customers with editions which are better aligned to the customer journeys than they were in the past, as well as the specific Cloud edition for RISE with SAP.

Please let us know if you have questions or if we can help in any way.

Get in touch with one of our AIOPs experts to find out if the Avantra Cloud edition for RISE with SAP is right for you.