SAP Full-Stack Automation
Go beyond intelligent monitoring to make your SAP operations smart.
Rapid Installation and Onboarding New Systems
Auto-discovery with best-practice SAP management applied automatically
Avantra takes less than a day to install, with no consultants, long-running projects, six-figure engagements, or manual configuration required. Once installed, the Avantra agent automatically identifies the various SAP system elements and versions, then tailors monitoring and alerts to the exact OS, DB, and SAP components of each system. When new systems come online, Avantra quickly identifies their components as well, seamlessly adding them into the overall solution. As a result, your TCO is immediately and significantly less than with other SAP management solutions.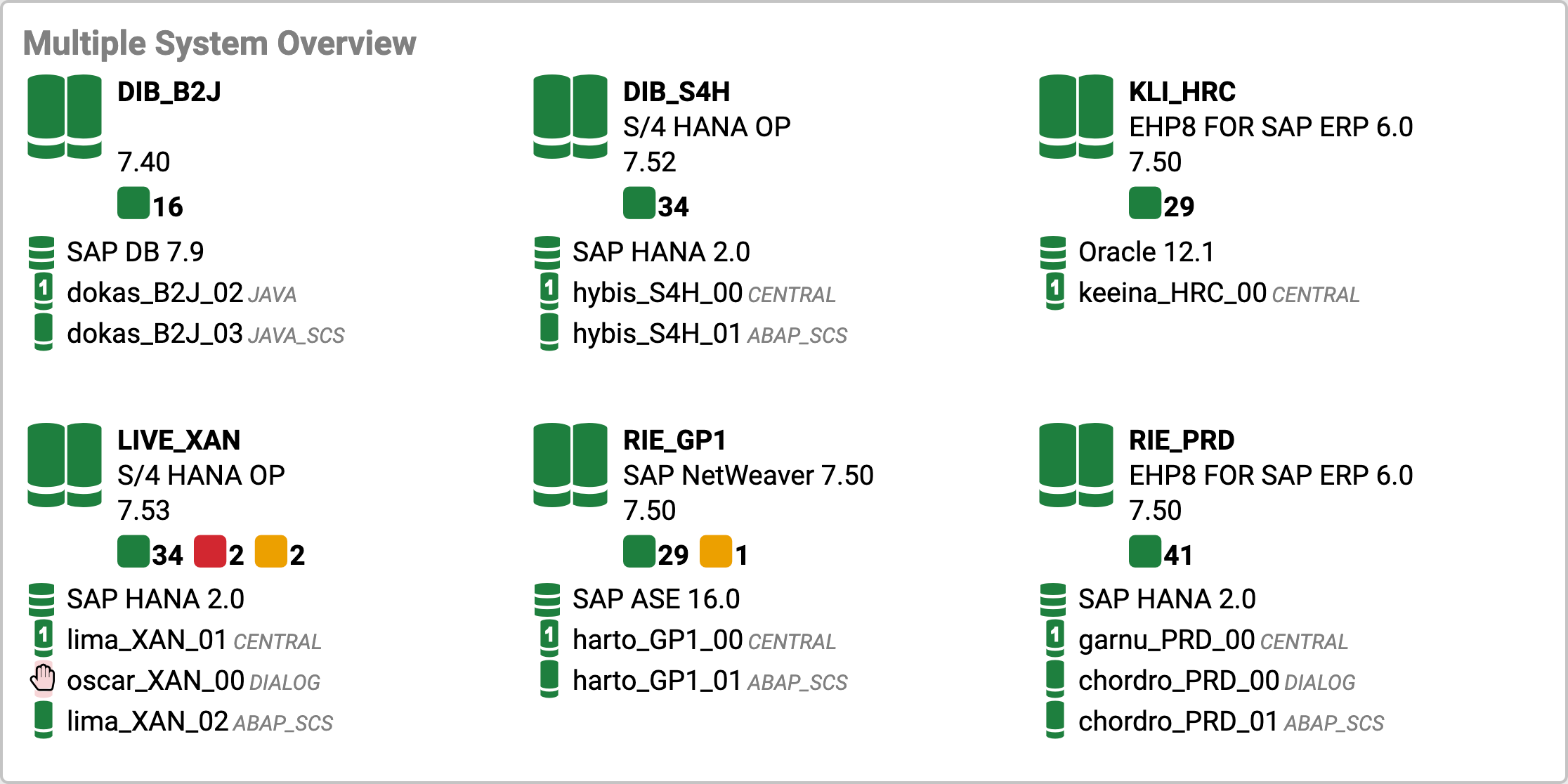 Industry Best Practices, Right Out of the Box
Leverage our decades of experience with SAP best practices, automatically.
Not only does Avantra automatically discover every component in your SAP systems, it automatically applies to each of those components the appropriate monitoring from a library of more than 160 available built-in checks. It then configures each check for best-practice thresholds, so that your monitoring is up and running with minimal need for manual configurations. Of course, your Basis team can also use Avantra to tune these thresholds over time or easily add custom checks to address your landscape's unique needs.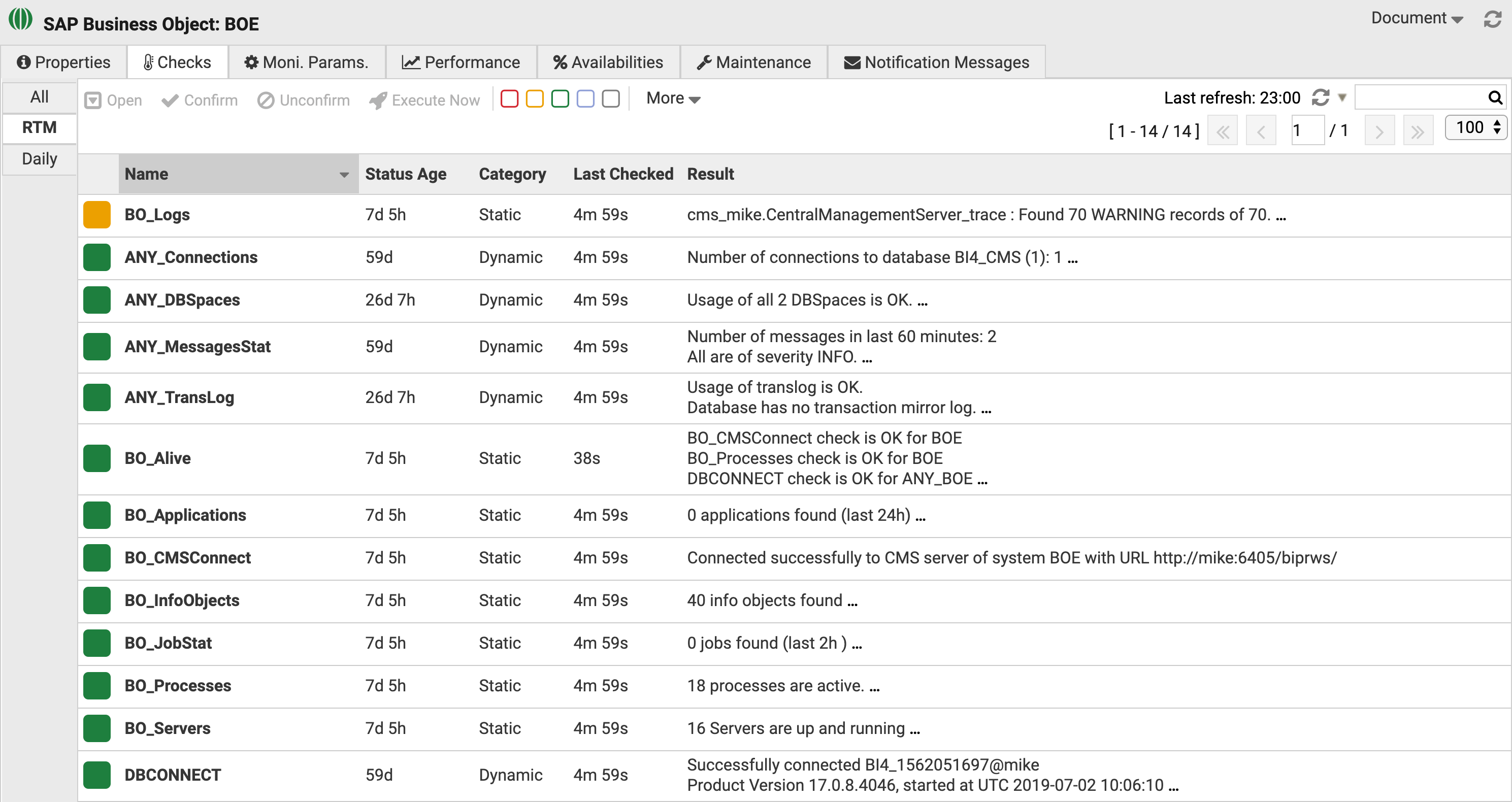 Flexible Workflow Automation Engine
Automate complex manual sequences to control and manage your SAP landscapes.
While Avantra provides sophisticated monitoring for all your SAP systems and components, its flexible workflow automation engine allows you to script and automate interactions with those components. Far beyond simply stopping and starting systems at a scheduled time—which are useful for maintenance windows—Avantra also allows you to run operating system-level commands, interact with SAP components, pause or wait until a system check has a specific result, and more. You can define entire sequences of actions with conditional logic to control and manage your SAP systems.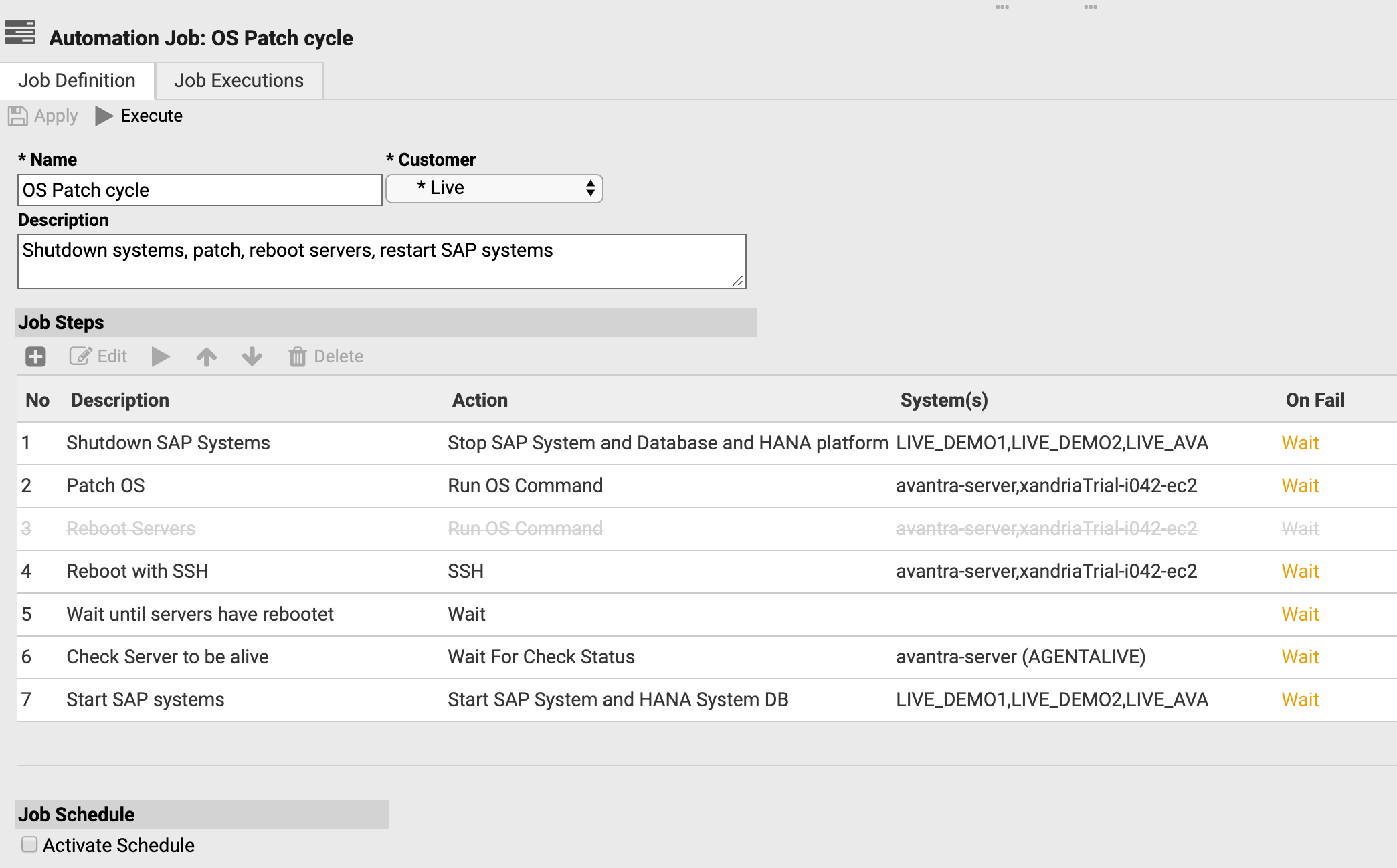 Increase SAP Automation, Operational Transparency, and Actionable Insights with a Single Solution
Using Avantra we prevented 2 Major Failures in SAP Production Systems. We've also reduced server updates implemented to just 1 to 2 hours, post-processing of system copies reduced from 3 hours to 3 minutes and adding a new system to the monitoring process reduced from half a day to just 30 minutes