5 min read
SAP security audit: How to ensure your SAP system is secure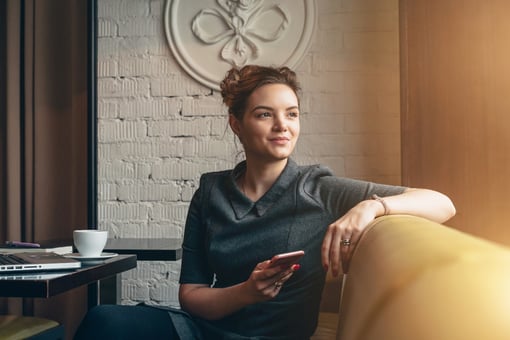 With huge variations of customized applications and modules depending on the individual organization though, highly sensitive data - if not secured properly - can be extremely vulnerable. In this article, we'll discuss SAP security, the process of conducting an SAP security audit and steps to take to improve on your SAP security processes.
Take an in depth look at how your SAP Basis teams can manage SAP system security and compliance with comprehensive SAP security audits.
SAP security
SAP has been the standard for enterprise resource planning (ERP) software. As a popular software system that manages business processes for organizations around the world, SAP ecosystems have also long been the focus of those looking to maliciously gain access to sensitive business information. Although the SAP platform is designed to be secure, like any software system, it can be vulnerable to attack.
In order to stay on top of SAP security vulnerabilities, in recent years the company has been making strides in the area of cybersecurity. Specifically, in 2012 SAP launched the SAP HANA Security Center to provide security auditing and threat management features.
This security audit feature is essentially a security vulnerability assessment tool that allows users to scan SAP HANA databases and reports for potential security flaws. The main goal of the SAP HANA Security Center is to minimize the risk that an attacker can exploit a potential security vulnerability.
SAP security vulnerabilities
Securing SAP environments is critical to operational success for any business. Leading organizations appreciate that they need to ensure their SAP systems are compliant with regulatory guidelines and secure against external threats.
Despite this focus on security, unpatched applications in many SAP systems are leaving businesses wide open to potential threats.
According to a SAP/Onapsis report in 2021, 1 in 5 cyberattacks on all SAP systems are successful.
In addition, at the end of 2021, security teams also identified a Java Log4J vulnerability - believed to be one of the most serious in decades, which potentially grants full server control to hackers.
Exploitation of these kinds of vulnerabilities can lead to full control of unsecured SAP applications, allowing attackers to steal sensitive information, perform financial fraud or disrupt mission critical processes through ransomware or 'stopping' operations.
Although SAP HANA Security Center is designed to identify these types of potential vulnerabilities before they pose a problem to your SAP S/4 HANA system, in complex customized systems or SAP ECC systems, it can be tough for overstretched SAP Basis teams with limited time to stay on top of them.
Even with SAP HotNews Notes alerting these teams to high risk SAP vulnerabilities, it can still be extremely difficult and time consuming to identify relevant alerts to the organization's own system, in order to take the right action.
Auditing SAP security
Organizations must ensure that their SAP environments are protected and up to date by performing comprehensive assessments across their entire SAP landscape. This security strategy can be done through constant monitoring and frequent security audits.
Any detailed security audit should include the analysis and monitoring of SAP settings across every security level - from customized landscape architecture, network configuration, OS hardening and database settings; to the interactions between your SAP and non SAP systems.
Despite the obvious importance of these security audits, the fact is that many SAP operations teams are already under huge pressure with standard day to day SAP management tasks. These teams simply may not have the time, skills or budget needed to perform these security checks and plug any necessary holes.
One of the most effective and consistent ways to overcome these types of challenges to your is through automation.
Increase security with SAP automation
At Avantra, we've engineered our technology with SAP Basis teams in mind. Our SAP automation software is built by Basis engineers for Basis engineers to monitor and keep SAP landscapes firmly locked down 24/7 - regardless of complexity.
Leveraging Avantra machine learning capabilities and predictive analytics, Basis Engineers can easily identify and resolve vulnerabilities before they become a problem.
Armed with our SAP security audit reports, teams can better focus their efforts on ensuring the reliability, compliance and security of the entire SAP landscape through greater visibility of system performance and alerts.
Best of breed SAP AIOps for security
With enhanced security features for protecting mission critical systems and a comprehensive SAP security audit program, Avantra supports integrated automation on premise, in the cloud SaaS or hybrid.
Automated HotNews analysis also cross references your individual SAP set up to determine and flag up which Notes are relevant to different systems, allowing you to proactively take action. This ability is a major step forward for SAP operations.
Avantra also provides custom security, compliance and auditing checks to monitor your SAP systems for unauthorized access attempts. It can then notify and escalate the event to the security team or, using Avantra flexible workflow automation engine, automatically trigger a sequence of custom defined activities that you deem appropriate to adhere to each organizations specific security requirements.
By automatically protecting your SAP systems from tampering or unauthorized access, Avantra allows your SAP Basis teams to always stay on top of security issues - minimizing your organization's exposure to risk.
Avantra key security monitoring features include:
Opening/unlocking SAP Application Layer: There are many ways a SAP system (or part of a system) can be 'opened' and thus exploited. Reasons for opening may be due to special development requests, upgrades, migrations and other project work, just to name a few. The opening of these systems is heavily audited and needs to be tracked. Avantra helps monitor the opening and closing of these systems.

SAP audit log:

The SAP audit log is the main location within SAP to trace events. Avantra can monitor the SAP audit log and parse out terms to alert the supporting team. Avantra can also monitor the configuration of the audit log, in the event someone maliciously changes the settings to prevent tracking.
Best of breed SAP AIOps for security
Avantra also provides a template set of best practices and SAP security audit guidelines which can be tailored specifically to your SAP system requirements. This template can automatically apply these best practices to your systems or automatically audit them every day to help you answer important, security related questions including:
Are standard passwords configured for system users?
Are system changes prevented in productive ABAP clients?
Is our audit log configured properly?
Are certificates about to expire?
Avantra better enables SAP Basis Engineers to deliver on core requirements, compliance, security and reporting. By automatically evaluating and successfully monitoring, identifying and managing your SAP system's security risks, Avantra ensures that your critical data stays secure, and that your SAP landscape functions at peak efficiency.
Drive system quality, resilience, productivity and compliance. Accelerate growth for your organization with Avantra.