5 min read
SAP Operations Best Practices Your Organization Should Consider
By: Avantra on May 1, 2019 9:39:49 PM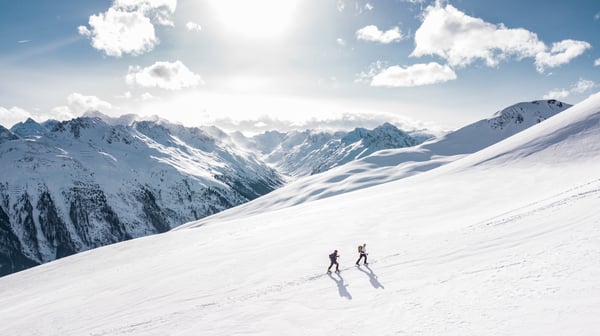 From a niche retail distributor to an oil and gas giant, the efficiency and overall success of organizations can be readily determined by the rigor of their SAP monitoring process.

To ensure the operational management of your mission-critical SAP systems is both sound and effective, it's crucial to leverage certain best practices.
SAP Operational Process Intelligence
SAP Operational Process Intelligence is a software that enables organizations to monitor and improve their business processes in real-time. It provides a complete view of all process activities, including performance indicators, process exceptions, and process flow.
Ensure Effective (Automated) Monitoring and Proactive Escalation
Identifying, deploying and utilizing an effective SAP monitoring tool is fundamental for ensuring your SAP operations are firing on all cylinders. Existing SAP monitoring tools, such as Solution Manager (Solman), offer quality solutions for change control management, license management, and additional operations capabilities. However, Solman can be time-consuming and difficult to navigate. Relaying on Solman, your IT team will be subjected to daily repetitive tasks due to lack of automation and inability to communicate with other systems.
The visibility you will gain into your business processes from an all-encompassing SAP monitoring tool will be crucial for developing a deep understanding of how the underlying technology components of your SAP landscape work together.
Relying on a solution to automatically suggest or even apply appropriate types of monitoring for various and unique elements in your system will greatly enhance the efficiency of your SAP operations.
Empowered with the knowledge from your SAP management, you can build in it specific analytics to monitor your most frequently run and vital business processes. The tool can also alert you to when unnatural events occur. These insights enable your IT organization to attach customized scripts that automatically run programs when such an issue occurs. These programs will, in turn, intelligently execute solutions for issues that may occur within the system.
These proactive processes will automatically run once certain thresholds are exceeded. Thresholds, which are precisely determined from deep analysis performed on years of collected SAP monitoring data and adjusted to fit your SAP environment.
Employing this SAP monitoring best practice will catch and proactively address recurring issues early, while they're still manageable. This early detection will prevent issues from ballooning to such enormous sizes that they adversely affect the entire organization.
Consistently Monitor SAP System to Eliminate Noise
Intelligently utilizing an SAP monitoring solution should free up valuable time for your IT operations. Instead of reacting to, and solving every individual issue that crops up, IT operations can rely on the automatic execution of solutions. With that, they can better focus their time and energy on more pressing and pertinent projects.
Drastically reducing the amount of monitoring and management noise your IT operations must decipher on a daily basis is another excellent benefit of building a robust SAP performance monitoring practice. By monitoring a standardized combination of elements and thresholds, your IT operations can better identify issues that are truly critical.
For instance, instead of being pinged every single time a spike in the system's performance occurs, IT is only notified if that spike is sustained for a particularly long length of time and other connected and important processes are relationally impacted.
IT's resulting heightened focus on potentially system crippling issues should enable them to hone-in on solving problems with surgical precision.
Standardize Management Consistency
Establishing and executing a consistent and comprehensive management process across all of your SAP systems is an operational practice that every organization should strive to adhere to with the utmost urgency.
A foundational aspect of any effective management processes is to utilize a rule-based management tool. For example, a rule-based SAP maintenance planner will ensure that the proper systems will not affect SLAs during planned maintenance and even perform the proper start/stop of the correct systems.
Another key component of SAP maintenance consistency is to enact system hardening at the tail end of your SAP maintenance window. System hardening will lock down all of your system's known vulnerabilities. Vulnerabilities that may have been opened to perform the system maintenance or project. System hardening safeguards your system from attacks and protects it from harm. Regularly executing a standardized system hardening before SAP maintenance or a major SAP project such as an upgrade or migration, is an effective procedure for passing any potential system audits that need to be opened to perform the maintenance or project
Standardizing the process for new release cycles is imperative for implementing effective SAP operations management across your entire organization. For example, to illustrate how to properly standardize the process, let's examine how a new SAP Transportation Management system could be rolled out.
A paramount practice for this entire process is that every single environment in the process must operate on the same technical parameters. Software and kernel versions must be uniform throughout the many phases of the process. At a minimum, the following actions should be taken for implementing changes across a landscape. Larger, more complex, landscapes may require additional steps.
First and foremost, the new system must be developed in a separate yet connected environment, often called the development system.

Next, it should be presented to and analyzed by the change control board.

Once the change control board approves, the change must be successfully transported into a testing (QA) system for full functionality testing.

After passing the rigorous demands of the testing system, the control board will fully securitize the change to certify that it's ready for production.

Once in production the system's stability must be consistently and vigilantly verified to help ensure its success and adoption.
Following a standardized change management process should stifle confusion and limit errors.
Institute Comprehensive Compliance Procedures
Preemptively combating vulnerabilities and mitigating risks are some of the tremendous operational benefits of instituting comprehensive compliance producers throughout your entire landscape.
Constructing barriers to safeguard your systems against common compliance oversights and afterthoughts is integral to secure your organization's proprietary information and your employees' personal information.
For example, one comprehensive compliance procedure every SAP IT operations department should apply across their entire landscape is to ensure that SAP administration user passwords are not set to their default, and are properly locked down. SAP administrative users will default to the same passwords across all SAP systems upon implementation and must to be immediately locked down. By not monitoring these lockdown parameters, a default password can be resurrected and suddenly be available for use.
If passwords are reset system-wide and all users still have full access and privileges, then devastation can be quickly wrecked upon your organization.
Regularly verifying that your systems are fully in compliance with your established security protocols is necessary to seal any information gaps that may have been exposed during an upgrade or system maintenance process. Compliance can be an often overlooked, yet critical, aspect of SAP operations. While many organizations have GRC systems in place, those will typically address end-user behavior. Those GRC systems may overlook SAP system hardening aspects that could potentially jeopardize the system security but are not exposed to the end-user.
Effectively knowing what to monitor in your SAP system and proactively escalating issues with automated procedures based on insights from system analytics will empower your IT operations with more time allocated to higher priority activities.
Implementing SAP management consistency mechanisms should reduce the complexity of the processes and establish many guardrails to enable successful upgrades and advancements. Instituting comprehensive compliance procedures will go a long way in shielding your system from extraneous threats.
Embracing these SAP operations best practices will help ensure that your SAP landscape is efficient, dynamic, and safe.
An IDC report estimates that system outages can cost a company between $500,000 to $1 million or more per hour. Get a free copy of our SAP monitoring white paper to identify the monitoring needs of your organization for 24/7 system availability.