6 min read
SAP Basis Role and Responsibilities: What to look for when hiring a Basis Engineer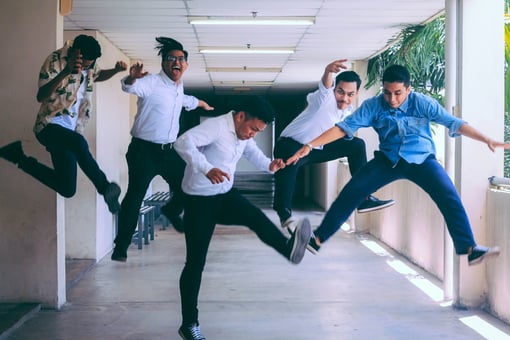 What exactly are SAP basis roles and responsibilities? And how do we ensure we are putting the right people in place for this role? We all know SAP is complex, so be sure to look for these modern things when it comes to hiring a new employee for the job.
The technical SAP world is changing and hiring the best-of-the-best technical SAP Basis Engineers is becoming harder and harder. Below I've highlighted 5 key areas of the SAP Basis role and responsibilities to explore during the resume and interview process that can be used to launch you deeper into the hiring process. It's important to note that this blog does not take into effect the non-technical aspects into hiring a new team member, which I personally feel equal to - or even more important than - the technical aspects. These are things like what drives a person, their critical thinking skills, how they would interact with the team & customers, etc… Instead, in this blog we're going to focus on 5 key technical components.
Are Certifications Needed in the Role of SAP Basis?
Certifications are great when someone uses them for self-growth and training in their own, real world environment. But oftentimes technical people feel they are a 'badge of honor' and look to achieve certificates just to post it on their LinkedIn or on their resume. This is a major trap that you need to look out for.
As an example, someone with one year of SAP Basis experience may take some courses, study real hard and pass the test to become a SAP Certified Technology Associate on OS/DB Migrations. Their drive, passion and ability to accomplish this should not be overlooked because it is a great achievement. But you'll need to dig deeper. Do they have any experience with migrating SAP systems since achieving this certificate? The next resume in the deck may be from someone with the same years of experience, but instead of taking the time to become certified, they've completed multiple real life migrations successfully. Experience is hard to find, certificates can always be granted and can even be seen as a way to reward a team member when they may have some downtime. If someone has experience, but no certificates, ask them... "Where do you learn about new changes in the SAP ecosystem?" - this will give you some indication about their technical drive and work ethic.
What About All That Experience?
Alright, so you've found a resume with a handful of certificates and previous roles, with a vast amount of experience and responsibilities - you're in the clear! (well, kinda…). You've got to be cautious with the experience as well. When it comes to project work, many large organizations or consulting firms will put multiple people on these projects, and not everyone contributes the same level of effort. Don't get me wrong, they each play an important part to make sure these large scale projects go off with no issues. But reading 'Assisted in four S4 HANA Migrations' may mean they helped build the server and load the software, or it could mean they actually ran through the prep phases, continued through a near-zero downtime and handed it off for post processing - both very different scenarios. So dig into their EXACT role and responsibilities in these projects. The more vague the answers, the more you should check in and question it.
I remember about a year ago reading through a resume where this individual stated they were on a team that had completed hundreds of projects, including greenfield implementations, cross platform migrations, migrations to the cloud...it was almost too real to believe. After about 5 minutes of phone conversation, it was easily discovered that this person was referencing the team at their consulting practice had completed these projects as a whole, and they were really a more junior level employee who mostly watched, and maybe completed some minor post processing steps. While this was an extreme example, these people are out there claiming they have more experience than they really do!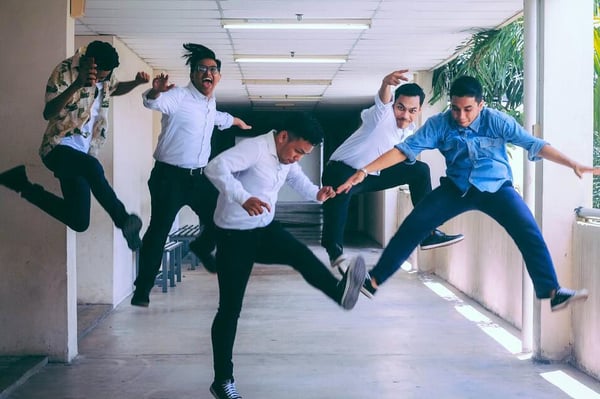 Look Up to the Cloud
It's no secret the public cloud is becoming more and more standard throughout the SAP ecosystem, and it shows no sign of slowing down. Even if you currently host your systems on-premises and have no intention of transitioning to the public cloud in the next year or two, it's not a bad idea to have someone on the team that already has the experience in the role and responsibilities - as that very well may be where the decision will be when it's time to refresh hardware.
Having an understanding of how to architect a SAP system on a public cloud is completely different then on-premises. There are tools that can be used to auto-scale, and methods to bring systems down at certain times to help save you money. The public cloud providers have ways of backing up and restoring and scaling in different ways that should be considered when architecting a SAP landscape.
SAP Basis Role and Responsibilities: Make Life Easier
The best Basis Engineers understand (and care) that they have the weight of their company's world resting on their shoulders. If they mess something up, they know the system is at risk of downtime and that could cost millions of dollars to the business. They understand these systems need constant attention, but at the same time they need to architect and plan for major project work (upgrades, migrations, installations, etc..). So they rely on the best of breed tools to get them there. The best-of-the-best engineers look to utilize tools to give them a single pane of glass view they can utilize at any time. They integrate SAP with their ticketing systems so they don't have to spend time on tickets. they find solutions that can help them automate simple and recurring tasks. Oh, and they don't want to spend as much time updating these tools as they do on their SAP upgrades. The best SAP engineers will find the best tools to make their life easier, give them one-stop shop visibility and automate as much as they can so they can focus on the big things that will positively impact the business. These are the people you want to hire.
They Know What They Don't Know
One thing to keep in mind is SAP has been around for a good amount of time. There are all different kinds of SAP platforms, that can run on various databases, that can run on various operating systems that can run on different hardware, public cloud or SaaS (software as a service) infrastructure. There are certain systems that are industry specific, and almost every SAP system is customized to the business. If you find someone that is overly confident about what the role of SAP basis is, and says they know everything about SAP, be wary. Ask about the platforms, the databases, the operating systems and the infrastructure they are not familiar with. The best of the best are aware of what they don't know. Perhaps they'll say they're not as familiar with a certain database or maybe they never worked with a certain SAP industry solution. Who knows, you may not even run that solution or use that database, but at least you know they're honest and self-aware. However, if someone inclines that they know it all so they are fit for the job, be careful.
There are a million other technical topics about the roles and responsibilities of an SAP Basis that can be discussed during the interview process, but these five should be your starting point. These will give you an indication of their experience and what they want in a career, how they look to make things run efficiently (not only for themselves but also the business) and also give you an idea as to where the abilities may not be as strong. The strongest SAP Basis Engineers will consult with you on how to make the systems run the best for the business... and that comes with real work experience, using the best in class tools and having a confident understanding of where their strengths lie.
Photo by Husna Miskandar on Unsplash