4 min read
Reduce patching preparation with native SAP Solution Manager support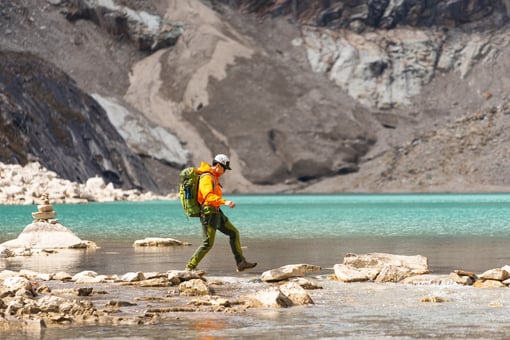 Are you ready for the next SAP upgrade? SAP Solution Manager offers end to end application lifecycle management functions to streamline business processes and proactively address improvement options.
It is intended to increase the efficiency and decrease the risk within SAP customers' existing maintenance agreements, as well as to manage the SAP landscapes' application lifecycles. As such, SAP Solution Manager is a necessary component of any on premise SAP landscape.
Having said that, Solution Manager does not drive any of your business initiatives, as opposed to the SAP ERP systems or any of their surrounding systems in your SAP estate.
Effective operation of SAP Solution Manager
Solution Manager essentially consists of the same technology stack as all the SAP systems and applications it is supposed to manage. While it doesn't exactly accelerate your digital transformation, the efforts for you to operate an SAP Solution Manager system properly are at least as high as for any other production SAP system.
For many businesses, these efforts would never pay off. Therefore, SAP customers often choose different solutions to provide the next generation level of IT operations experience, like Avantra. They use SAP Solution Manager only for the bare essentials and try not to spend more than the necessary time on it.
This holds true in particular for Managed Service Providers (MSP). When you operate multiple customer SAP environments it often means you operate an equal number of SAP Solutions Manager instances.
Similarly, if you are running only very few SAP landscapes, operating another SAP system just to manage the rest puts another 10 or 20 percent more work onto your team. Or, if you are operating dozens or hundreds of SAP landscapes in a large enterprise, the version dependencies between Solution Manager and its managed systems make your life extra hard.
Avoiding SolMan security pitfalls
So, what are the downsides of this stripped down Solution Manager operations model? Well, SAP Solution Manager often becomes neglected - until it's time for you to be bothered with the next round of upgrading or patching. That means you don't know if it is really fit for use the next time you need it to be ready.
But there is another, probably even more important aspect to it. Rarely used systems are prone to become security issues. What could be more attractive to an intruder than a system they can probably exploit for weeks until the next time you take a cursory glimpse at the logs? And while SAP Solution Manager may not be critical to your business, it maintains connections to all the business critical applications. From an intruders' perspective it's an excellent starting point, don't you think?
While this is bad enough, given the increasing number of security vulnerabilities uncovered in SAP software, it doesn't stop at the application level. Honestly, when was the last time you patched the underlying database or the operating system?
Native out of the box support for Solution Manager
It's a common misunderstanding that Avantra is a competitor to SAP Solution Manager and that's why we have to rant about how bad it is. Or people might think that we try to sell Avantra as a Solution Manager replacement. None of this is true, although it's not a surprise our customers and prospects look at it this way.
We truly believe that you - SAP operations people - deserve the best support in operating your SAP estate. And since operating an SAP Solution Manager is part of this, we've built some special functionality into Avantra for exactly this purpose.
New monitoring functions that reduce effort
With our upcoming software release, 21.11, Avantra will bring three new monitoring functions specifically targeted at SAP Solution Manager, to ensure it's always working when you need it. What's more, we bring additional inventory data from SAP Solution Manager into Avantra to allow you to detect anomalies even faster.
With the initial shipment of the Avantra 21.11 release, the following three new checks will come out of the box:
1. Solution Manager setup monitoring (SM_SolmanSetup)
As you know, there are three mandatory configuration objects that need to be permanently configured correctly:
System preparation
Infrastructure preparation
Basic configuration.
Similar to the well known transaction SOLMAN_SETUP this new check will return an overview and the current status of these three configuration objects at any time.
2. Landscape Management Database consistency
(SM_LMDBConsistency):
The LMDB (Landscape Management DataBase) is a very important part of any SAP Solution Manager system for the setup of any technical or business configuration scenario or functionality.
When it becomes inconsistent for whatever reason, the configured setup shows misleading results. This new check will let you know if your LMDB configuration and its current status is consistent with your landscape configuration.
It returns inconsistencies and the corresponding error codes in line with the SAP Note 1670464 - LMDB Infrastructure Checks - Error Codes and Solutions.
3. Service data control center
(ServiceDataCCN):
This is a daily check performed by Avantra only once a day, to discover all managed systems connected to Solution Manager and verify the status of these connections. Alongside this check, there is a new tab in the Avantra UI for every Solution Manager system that displays the whole list of all connected systems. This shows the relationship between Solution Manager and each SAP system with a two way link.
Get next generation support for Solution Manager
If you want to be ready for the next SAP upgrade and reduce patching preparation, you can with the Avantra native SAP Solution Manager support. Since we believe that you should operate your SAP Solution Manager in the best possible way, these new functions will be available in all Avantra editions with the 21.11 release which is coming soon. Stay tuned!