11 min read
Avantra Summit 2020 Q&A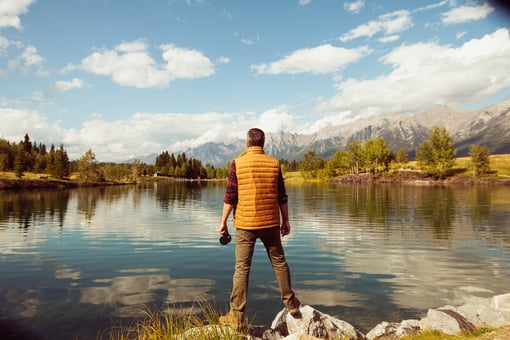 Wow, what a FANTASTIC time we had at the inaugural Avantra Summit, and we hope you did as well! Launching a new event is a big deal, and we thank you all for hitting the "yes" button and joining us. We loved every minute of it. From the opening harmonica jingle, energetic insights from Shivvy Jervis, to hearing from our team members on the latest software updates to Avantra and the product roadmap. We are thankful for everyone who made our first big virtual event a success, and we look forward to more in the future.
Below are the questions that were submitted live and up-voted during the event, with answers from our presenters.
Avantra & the Latest Software Release

What is Avantra?

Mark Finnern: Avantra is the industry-leading AIOPs platform for SAP automation operations.


What can Avantra provide that SolMan cannot?

Bernd Engist (Avantra): It may look like there is quite some overlap between SolMan and Avantra. However, there are many differences. Avantra has its own approach for monitoring, which we call run automation: RealTime monitoring and daily checks, custom check extensions, multi customer tenancy, service level reporting from a managed service perspective, just to mention a few. Then we have the area of cloud integrations, IaaS and SaaS, and our automation engine, start/stop automation, now build automation for example kernel upgrades. It is all integrated in one product. As well, Avantra can easily work in complex network environments. And Avantra features a new developed mobile app. Hope this helps. Happy to tell you more.


Do you support Saas solutions like Ariba, SuccessFactors ...?

Bernd Engist (Avantra): Yes, we do. Especially for Ariba we can provide deep business relevant monitoring, like invoice reconciliation status and purchase orders status etc. Basically we can do everything you find in the SAP Business Hub (api.sap.com). There will soon be a success story on our web page with customer Gordon Food Service, where we have implemented business relevant Ariba monitoring.


Wondering if Avantra has any feature where it shows the SLA's of planned vs unplanned outages, linked to the tickets (be in INC's for unplanned outages or SRV's for planned outages), as a GA feature.. appreciate if someone can answer. Something that every leadership would like to see..

Bernd Engist (Avantra): We can do EXACTLY this. You can even work with unplanned outages later on, for example, if you have forgotten to set up a maintenance window, you can still later classify an unplanned downtime as planned.


What is the new release doing regarding build automation?

Bernd Engist (Avantra): Kernel upgrades… demonstrated live during the Summit. To learn more, you can view the recording here.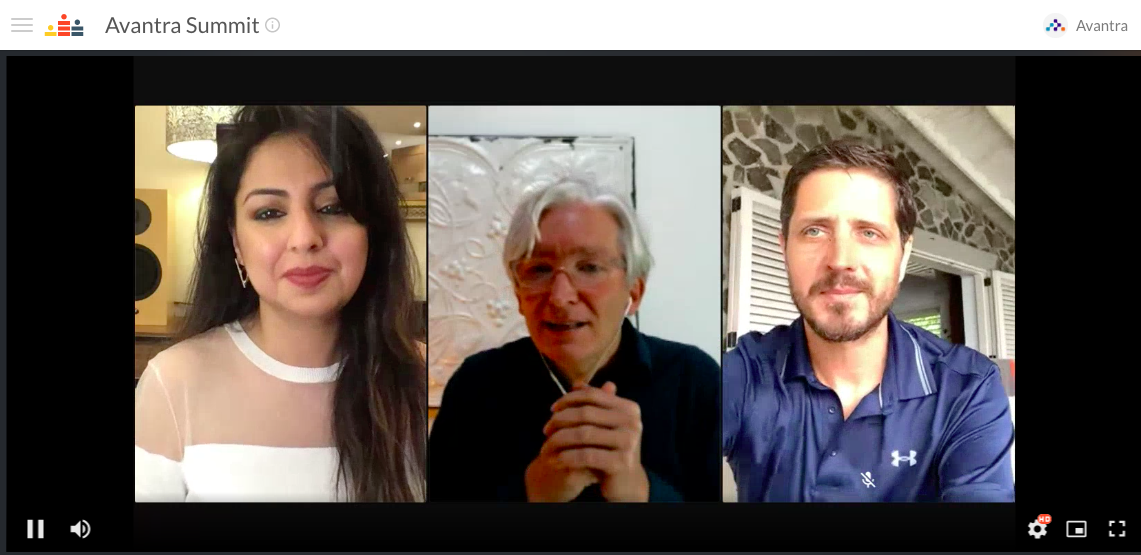 How has the GCP and Azure integration been improved in the new release?

Bernd Engist (Avantra): We have previously implemented both SDKs to do start-/stop automation. Now we have added a synchronisation feature, so we can bring in VMs which run SAP by reading them from the API. This helps to deploy rapidly and less error prone, because the setup of the monitored object in Avantra is simply taken from the list of VMs.


What about your Mobile App? Any enhancements?

Bernd Engist (Avantra): A new notification history screen in the app and some enhancements when you use the mobile app in MDM systems


What is on the roadmap for Avantra working with SAP CP?

Bernd Engist (Avantra): We are investigating deeper integrations, for example for Google Cloud's operations suite (formerly Stackdriver). As well into linking our SAP intelligence to more automation.


Can Avantra re-trigger email on failed jobs to specific Distribution Lists?

Bernd Engist (Avantra): Of course. Avantra has two out-of-the-box generic checks called Jobs and JobStat. Jobs is a daily check which gives you an overview of failed jobs during the last day. JobStat is real-time monitoring. And then there is an even more powerful fully customizable check on Jobs, where you can query for specific jobs, monitor the runtime, and take action if they fail or are not started in time. There are more options as well.


Can Avantra be programmed to pick the exact error message and send an email alert?

Bernd Engist (Avantra): That depends on the type of error, of course. In general, that is exactly what we do: pick up errors and present them in a way that they are meaningful. Certainly we intend to remediate the error to the best of our ability. Of course it can send e-mails with the check result, which very often contains the exact error message.


Can Avantra reprocess the jobs automatically?

Bernd Engist (Avantra): Yes, it can!


What level of automation does Avantra provide for - Job scheduling, monitoring & reprocessing?

Bernd Engist (Avantra): We are great in monitoring jobs, providing 3 ways to do it out-of-the-box. However, Avantra is not designed to be a Job scheduling product. Today, there are possibilities with JavaScript as we automatically connect to the corresponding RFC API.


Can Avantra provide predictive analysis from the monitoring data?

Bernd Engist (Avantra): Sure. Avantra provides forecasting for many checks it provides since a long time, namely resource specific ones, like FileSystems and Tablespaces. For 2021, we aim to introduce more AI for the check time series, so we are able to predict issues for non resource based check types as well.



Let me give you my prod systems scenario- a mixed bag: CI/ASCS running on AIX, DB is DB2 and rest app servers are on RHEL therefore questions are: does it handle such complex scenario to upgrade the kernel? If yes, how does it distinguish the kernel libraries based on OS? Will it be step by step or in parallel? And if in case it rolled out wrong libraries since it is a machine what should be roll back and how?

Brenton O'Callaghan (Avantra): Today, we're releasing Avantra BUILD as a technical preview which is focused on unix-based systems with Microsoft Windows support coming in the very near future. For mixed environments, like what you had described, this will be part of the preview in 2021 so please do keep an eye out for announcements around this.



Is Rolling Kernel Switch (SAP Note 953653) supported by the Avantra Kernel Update Feature?
Brenton O'Callaghan (Avantra): Rolling Kernel Switch is something that the team is working through as part of the upcoming releases in the technical preview. RKS should be part of the preview in 2021 so please do keep an eye out for announcements around this.
Shivvy Jervis

How do these AI systems avoid the built-in biases that have been revealed in facial recognition systems such as Rekognition? Is bias a relevant issue in AIOps?

Shivvy Jervis: Fielded in verbal q&a. The company I mentioned to look up are: Soul Machines


When it comes to digital transformation, what are some of the biggest myths or wrong assumptions that are holding companies back? Do you have a tip-sheet for how we can think like a Futurist?

Shivvy Jervis: Thanks for this - so I fielded the first part of this in the verbal q&a and I'll dive into the second here. There's a misconception about futurology that it's about looking too far ahead – when in fact it can help you deal with the current reality. Being a futurologist, there are aspects of what I do in my work that leaders might be able to apply within their own organisations. Because foresight is something that's avail to ALL OF US… some tips 1// ask deep foundational questions in order to rally growth 2// At a time where you have immediate issues in front of you, it may feel challenging to still aside time for the more 'visionary' thinking to maintain that broader roadmap for a team, department, company. Futuring isn't just a plan for the future, but critical, visionary thinking. 3// understand how to anticipate unpredictability and operate in a non-linear way particularly during an economic downturn 4// strip emotional /personal bias out of the forecasting. shivvy@futurescape248.com https://futurescape248.com


What's one breakthrough that is perhaps more medium or longer term that we should be aware of?

Shivvy Jervis: Very very briefly, let's introduce a concept that falls within the internet of things, or internet of everything. This is more 'out there'. This is the tactile internet – this is the ability to transmit and send the sense of touch across the internet so that you can transfer not just knowledge but an actual experience. Haptics is force feedback – the simplest version is the vibration alert on your phone or game controller. With the tactile internet, we need haptics, robotics and 5G (for the low latency) and both ppl at either end wear what's called a haptic glove. What happens at point A – the kinesthetic muscle movement of my moving my fingers and hand in a certain way, is replicated in real time on the glove at the other end, which then sends these cues to the recipient's hand to move their fingers, palm and wrist this way or that way. This is in very early stages; but big names such as Ericsson and King's College London - with their 5G Tactile Internet Lab - are making great strides. Applications fall in medicine – training young surgeons; engineering – coaching engineers; and the arts – imagine a budding pianist learning techniques from a world class performer. shivvy@futurescape248.com https://futurescape248.com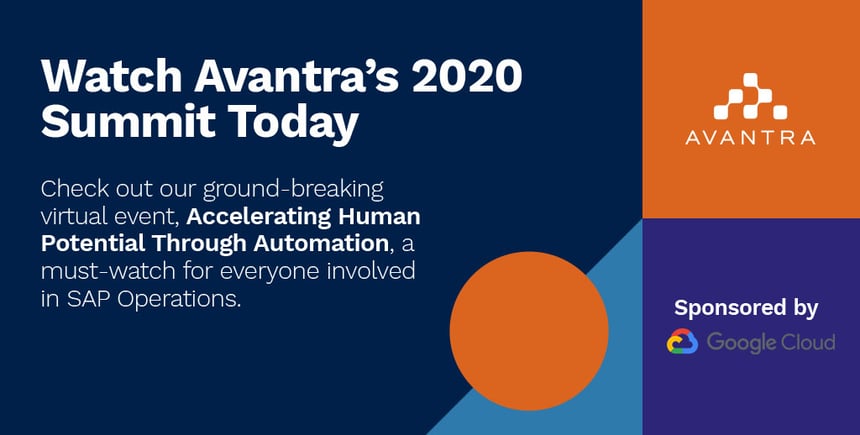 Additional Questions:

How do you get Turkeys (SAP Basis / Outsourced Partners) to Vote for Xmas (Avantra)?

Brenton O'Callaghan (Avantra): This is a great question and it's all about freeing up time to do more interesting and strategic things. If you implement a platform like Avantra that removes hours of manual effort each day, imagine what you could do with that time. What new technologies could you implement (play) with. I have yet to come across an operations professional who actually enjoys the hours of manual effort and if you can show them how much time they would save for other things, they generally like the idea.


How do you avoid SAP operations innovation and IT operations innovation from diverging too much?

Brenton O'Callaghan (Avantra): At the end of the day, while SAP Operations is unique, it is not all that different to general IT Operations. Both can learn from each other and a platform like Avantra can help the SAP Operations team set the gold standard for the future innovations in this space.


What guidance can you provide to enterprise customers around how to migrate complex SAP workloads to the cloud and help transform their business, when the customers are under tremendous pressure to innovate yesterday? [Question Sponsored by Google Cloud]

Michael Harding (Google): What we're seeing here is often times when a customer considers the overall migration to cloud its a pretty arduous task and there are folks within the IT ecosystem who might think of it as a replacement of their infrastructure, something more modern. The reality is, the CIO and the C-Level and the Board Members made a pretty significant investment in cloud and they are expecting much more. They're expecting speed and agility, they're expecting better TCO on the investment, and they're expecting innovation

One of the trends we see here at Google Cloud is a lot of customers are doing what we refer to here as Innovate first, Migrate second. So even before you start migrating your SAP workload, you can immediately start to take advantage of the data platforms for example we have on Google Cloud. We have a customer, Conrad Electronics, out of Germany they immediately started leveraging data injection tools and dropping a bunch of data into our big query application. They're using AIML, they've changed the business processes and in addition to that, they put Appigee as a standard API platform on top of that. That's now presenting the 5.5 million products into their online marketplace. It's a pretty cool story about how they have truly driven innovation. Just now their SAP applications are starting to move over.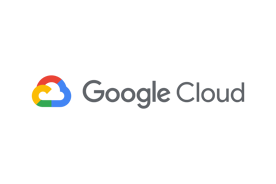 What I think is the key here, a couple points… Shivvy mentioned earlier the notion of digital transformation - that marriage of business and IT - and that's something that obviously we are pretty focused on here at Google Cloud. In fact, we made an acquisition last year of a new product called AppSheets, no code workflow so customers of business users can go in and build their own applications, build their own workflows, against the APIs that the IT systems are standing up, so huge power there in just allowing better agility. For me, my personal view is its about acknowledging the hybrid journey. The notion of a cloud migration happening overnight is simply not a reality. Often times is a multi year journey, it takes a long time to shut down data centers and there's a lot of legacy applications there where I see the power of something like Avantra we have a lot of customers using it because it allows that single pane of glass for all of their SAP ecosystem of applications, whether its on prem, in the cloud, etc, so they can manage more effectively with a single portal.


Bernd Engist (Avantra): There are the typical hints when moving to the cloud, which are "right sizing and tight sizing", "snooze so you don't loose", and dynamic scaling automation. Especially automation is key, so when you move to the cloud, think of infrastructure as code, so you can always replay what you were doing.

Most important though, as with every migration project by the way, whatever you do, think of day two right from the beginning. This is the day when your project goes live. Think of how this stuff is supposed to be run and automate as much as you can.


What's the reason why automation has not taken off in SAP OPS considering everything is a repetitive task?

Brenton O'Callaghan (Avantra): This is a very broad question but the short answer is that SAP Operations require a high skill level for even a basic understanding. Take a Kernel patch or a NetWeaver installation. The level of skill and understanding required is high and so the barrier to entry has risen to match. The same is true for run operations where, without a good and experienced foundation, you may not know what you are looking at.

What has changed now is that the general IT Operations world has gone so far ahead that the SAP world MUST catch up or risk being left behind. This is why we are doing what we are doing in Avantra.