What is SAP Basis?
SAP Basis is an administration platform that supports SAP applications across a range of systems. Put simply, SAP Basis allows SAP environments to run smoothly and efficiently. It manages a range of tasks, including the installation and configuration of SAP applications, problem troubleshooting and data back-up. SAP basis monitoring is an essential part of system health maintenance.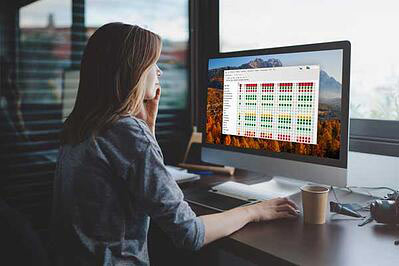 Who runs, monitors and manages SAP Basis?
Most organisations working with SAP environments have a team of Basis Administrators who are responsible for SAP basis monitoring and making sure that operations are running smoothly. This includes installing, configuring, tuning and troubleshooting applications daily.
SAP Basis Consultants supervise and manage SAP systems at a high level They offer technical support and set the standards and requirements, evaluate whether upgrades are needed and put into place performance monitoring processes in SAP basis.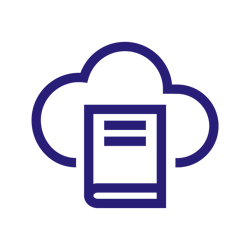 Why should you implement system monitoring in SAP Basis?
Run things smoothly - To keep things ticking over, it's important to implement checks daily. Routine SAP Basis system monitoring involves proactively monitoring log files, CPU utilization, databases and application servers. Monitoring SAP systems can be time consuming, but if you know what to look for and use the best tools for the job, SAP basis monitoring becomes much easier.
Prevent problems ahead of time - By carrying out daily SAP Basis monitoring, you move out of reactive mode and into proactive mode, making it possible to prevent issues before they happen. For instance, checking database size regularly to ensure the limit is not yet exceeded will prevent potential production outage.
Solve daily system issues - A routine health check helps to resolve everyday problems. For example, by checking in on work processes, you can get insights into resource usage and memory and can then take the steps to free up space if necessary.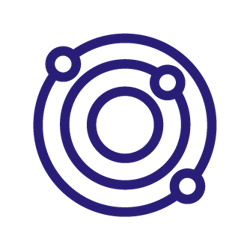 What are the best practices for System Monitoring in SAP Basis?
For the IT team in charge of managing and monitoring SAP landscapes, there are a few checks and practices which can be done to keep systems up and running smoothly on SAP Basis.
System Alerts - unexpected crashes, failed operations, prevented processes. Whatever the reason for system downtime it is important to have alerts in place. As part of effective SAP Basis monitoring, use alert systems that check the status of your server regularly to avoid missing gaps when things go wrong.
Availability Monitoring - When servers aren't accessible or there are access problems that block SAP servers, use a cloud solution such as Avantra which can give you real-time alerts and prevent SAP system outages.
SAP Performance Monitoring - Keeping an eye on performance is an important part of System monitoring in SAP basis. A slowdown in your SAP system can happen anytime and with constant SAP basis monitoring of system variables, you can resolve issues quickly when they arise.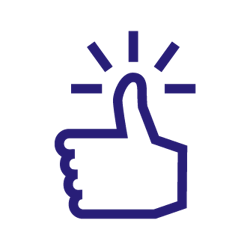 What are the best practices for performance monitoring in SAP Basis?
Monitor server speed -SAP Performance Monitoring is central to running healthy systems on SAP basis. In order to know if your SAP system is slower than usual, you need to know the regular SAP operating behavior and response time. This can vary depending on the time of day or even month if SAP system operations pick up at certain hours.
Set up system alerts - Make sure that you have set up system alerts for when your CPU usage exceeds a certain threshold. Continue to collect system metric statistics such as response time as part of your SAP Basis daily monitoring. This can be used to determine a system baseline which is key information in order to understand when your system is operating normally or not.
Use a unified dashboard - Use an SAP Basis unified dashboard to get a clear understanding of the performance and health of your SAP landscape. A unified dashboard will offer real-time visibility of application metrics and a transparent view into your SAP system processes.
Check SAP background jobs - Automated background jobs are a great way of saving time and resources. They don't require manual work or input and don't generally affect routine system operations, either. But monitoring the jobs which are running in the background of your SAP system is still an important part of maintaining overall system health. As part of your routine SAP Basis monitoring, check in on recurring batch jobs to track job times and look for inconsistencies lets you prevent failures before they happen.
Check security - SAP environments are vulnerable, so ensuring their safety should be a top priority. By carrying out consistent security monitoring you can prevent system exploitation. Check for parameter changes, and analyze movements within all systems to raise any potential threats.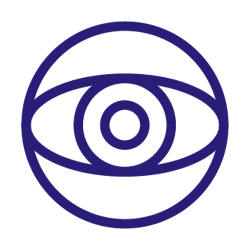 What is the SAP Basis Remote Function Call?
One of the best and most common methods of communicating between SAP systems is to define Remote Function Call (RFC Connections). There are three types of RFC connections, type 3 Connection, type I Connection and type T Connection. These are essentially ways of creating trusted relationships between two SAP systems in order to exchange data and communicate information.
Avantra eliminates the gaps in your monitoring and will increase the health of your SAP environment. See how with a free demo.