6 min read
SAP S/4HANA private vs public cloud: Which is right for you?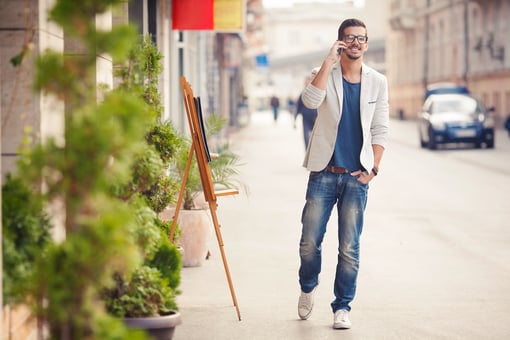 The SAP private cloud has been around for a while and was designed to provide secure, reliable, and scalable computing services to smaller organizations. In the following post we discuss SAP S/4HANA private cloud vs public cloud.
SAP S/4hana private cloud vs public cloud
Choosing the right platform upon which to lay the foundation of your entire business's operations is no small task. This article should help you reach a clearer decision by explaining:
What SAP S/4HANA cloud is
What benefits you can expect from this new technology
What makes SAP private cloud unique from its public cloud offering
To learn how Avantra can help your company succeed, give it a try today, for free.
What is SAP S/4HANA cloud?
There are numerous SAP solutions that organizations can choose from to streamline their ERP processes. Among these is SAP S/4HANA cloud, a relatively new offering intended to bring all of the many benefits of the cloud to ERP processes, empowering organizations to accomplish more while minimizing costs and complexity.
SAP S/4HANA is a full-featured cloud ERP solution designed with modularity in mind. It leverages sophisticated AI (artificial intelligence) and analytics to help simplify ERP endeavors across the entire organization. Real-time operations backed by flexible cloud architecture are championed by this solution as a viable means of expanding services to the far reaches of the globe.
Who is SAP S/4HANA cloud for?
SAP S/4HANA is for companies that need a powerful combination of cybersecurity, extensibility, and ease of use powering their ERP operations. Maintaining competitive costs while improving efficiency across all business processes is at the core of SAP S/4HANA's design imperatives. Organizations looking to rapidly adapt to disruptive industry-wide changes can also benefit immensely from SAP S/4HANA. Those that choose S/4HANA discover a powerful, cloud-based foundation upon which business-defining integrations can be developed.
What are the advantages of SAP S/4HANA cloud?
SAP customers who choose to use SAP S/4HANA benefit from four top-level advantages the technology offers:
1. Design backed by long-standing industry expertise
Line of business expertise permeates every aspect of SAP S/4HANA's design, making it a particularly compelling choice for businesses that require processes they can count on being well-suited for use within their respective industries.
2. Data on demand via a real-time database
SAP S/4HANA provides an in-memory database, a feature that emphasizes expedient accessibility regardless of the volume of data being handled. Analytical workloads are just as prioritized by this setup as transactional workloads, allowing for operational flexibility without lapses in consistency for mission-critical operations.
A database design like this places the entirety of an organization's mission-critical data in active memory on hardware running SAP S/4HANA. This amps up the speed in a way that can't be matched with disk-based data access, providing huge, tangible benefits for businesses that need to access data spread across vast silos and millions of records. Industries in which data must be accessed nearly instantaneously to be useful include (but are not limited to) healthcare, gaming, online commerce/auctioning, etc. In-memory databases represent significant functional improvement for companies in these sectors, which can translate to boosts in their bottom lines.
3. SAP Business Technology Platform
This platform-as-a-service solution offers major tooling needed for mobile-enabled cloud applications to be developed and improved without any on-premises infrastructure being required to do so. The Business Technology Platform spans process integration, data acquisition/analytics, and simplified application development functionality.
4. Cutting-edge technology
SAP S/4HANA boasts powerful technology on the cutting edge of automation, such as machine learning components and multifaceted AI. In particular, AI is incorporated into SAP's solutions in three primary ways, each of which lends itself quite well to forward-thinking organizations' interests. First, AI is built into solutions, such as S/4HANA directly, providing intelligent dashboards and more to improve productivity and empower team leads to make great decisions. Second, SAP applications are designed to support custom AI deployments, allowing for data to be interacted with via open-source frameworks. Finally, the HANA database and other data consolidation products from SAP make managing information possible for AI at any stage of development or point of interest.
What is SAP private cloud?
SAP S/4HANA private cloud edition is a major part of the RISE with SAP offering and it offers organizations the opportunity to transform their existing systems into cloud-capable data center implementations.
Avantra can help your organization excel with SAP-focused automation. Try it out today.
What are the benefits of SAP S/4HANA private cloud?
The total cost of migrating to S/4HANA in its public cloud incarnation can prove to be immense for companies with considerable infrastructure in place already. S/4HANA's private cloud edition offers a significantly lower barrier to entry by simply retaining existing systems during the migration.
What is SAP S/4HANA public cloud?
SAP S/4HANA cloud edition provides an entirely new implementation complete with pre-defined processes. S/4HANA's public counterpart is delivered as software as a service (SaaS).
Benefits of SAP S/4HANA in a public cloud
The main benefit of adopting this version of S/4HANA is its forward-thinking design. The public cloud represents the future of ERP software solutions and carries a host of unique benefits worth considering, such as heightened flexibility and scaling cost structures.
Discover how Avantra can help choose sap s/4hana private cloud vs public cloud
Choosing between S/4HANA's public and private offerings comes down to deciding whether your business would benefit most from committing fully to a cloud-based future for ERP processes or maintaining control over part of the scope instead. Avantra offers tooling to assist you in automating processes with SAP and keeping your costs to a minimum along the way. Contact us today to learn more.