4 min read
Is hyperautomation the key to digital world success?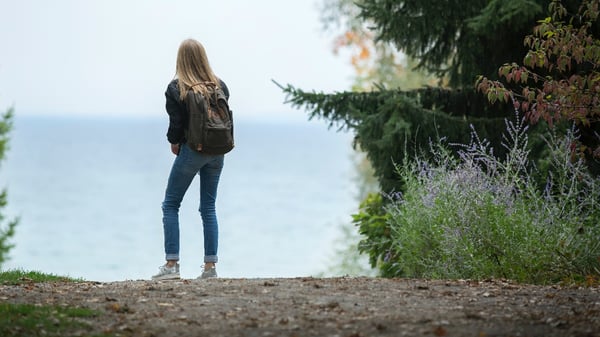 Is hyperautomation the key to your SAP digital transformation success?
In this article, we look at the core concepts of SAP digital transformation, its role in enhanced decision making, and how hyperautomation could be the secret to creating a competitive advantage for your organization.
SAP Digital Transformation
Digital transformation is the integration of digital technology into all areas of a business resulting in fundamental changes to how businesses operate. It's also a cultural change that requires organizations to challenge the status quo, experiment, and get comfortable with failure.
Once seen as a costly legacy system for many organizations, SAP is no longer the 'unwieldly' application it once was. With the 2010 release of SAP HANA - SAP's first in-memory database management system - SAP took their first major step to providing faster data access, querying and processing improvements. These improvements set SAP on the path of scalable architecture with the release of SAP/S4Hana in 2015 - the first major overhaul in their core offering since the release of the R/3 system in 1992.
S4/HANA also introduced the opportunity for organizations to easily integrate legacy SAP systems through on-premise, cloud or hybrid deployments. But, how can you best use SAP to support your organization's digital transformation goals?
How an SAP power digital transformation?
In today's post-pandemic era, businesses are increasingly looking to digital transformation for ways to modernize the workplace, maximize productivity and minimize rising business costs. In many cases, SAP is often the answer to these challenges - this is in large part, thanks to real-time intelligent insights that allow enhanced decision making. Armed with SAP S/4HANA, organizations can make the best use of data management, application development and integration and analytics and intelligent technology in order to meet their business goals.
With the successful implementation of an SAP digital transformation strategy, enterprises can become better equipped to deal with uncertainty, identify new potential opportunities, meet evolving customer needs and drive future growth.
Thanks to the integration of machine learning and artificial intelligence, as well as the partnership with 'big data' hyperscalers, organizations can also use S4/HANA to drive predictive planning, responsive automation and SAP transformation. It's this ease of automation that is now enabling the 'hyperautomation' of business - the next step in the evolution of task automation.
What is hyperautomation?
Identified as one of the top strategic technology trends for 2022, Gartner defines hyperautomation as a business-driven, disciplined approach that organizations can use to rapidly identify, vet and automate as many business and IT processes as possible.
Hyperautomation usually involves the orchestrated use of multiple technologies, tools or platforms, such as:
Artificial intelligence (AI)
Machine learning (ML)
Robotic process automation (RPA)
Business process management (BPM)
Intelligent business process management (iBPMS) suites
Integration platform as a service (iPaaS)
Low-code/no-code tools
Working in harmony to automate particularly complex business and enable repetitive processes to run without manual intervention, hyperautomation is, in essence, a means of real digital transformation.
Hyperautomation and SAP
Hyperautomation is particularly beneficial for businesses with low automation levels or legacy systems and operations. These organizations often see tangible results in their digital process and infrastructure automation, helping to increase their agility and, in turn, the efficiency of their business ops.
By enabling automation in SAP, powered by AI, businesses can release the drag of their legacy SAP systems to power their hyperautomation success. This allows companies to also streamline their IT operations and better manage the complexities of hybrid environments. This can be particularly useful as companies upgrade and migrate critical IT systems to the cloud as part of their organization's overall digital transformation strategy. This modern progression towards truly intelligent operations is paving the way for companies to evolve faster and create new competitive advantages. Read more on this topic on our SAP Hyperautomation post.
Transform your operations with digital SAP automation
Automation is the top technology SAP customers are planning to use in the next 12 months (59%* ASUG/Avantra survey results). As hyperautomation becomes one of the top trends for 2022 and beyond, your organization must be prepared to get the most out of SAP automation initiatives. Traditionally, SAP has been difficult to automate due to the complexity and legacy nuances. With this point in mind, where do you begin?
As the leading AI-powered platform for SAP systems, Avantra is specifically designed to immediately accelerate your automation and digital transformation journey. As easy as a one-click install, Avantra delivers comprehensive SAP monitoring and automation software on-premise, in the cloud, SaaS or hybrid - with one simple, streamlined platform.
Once installed, Avantra automation engine allows you to build customized automations to minimize repetitive tasks that can otherwise hamper SAP team productivity. Pre built automation steps - without any script knowledge required - further simplify and accelerate the development of automations to help you move closer to fully intelligent operations. This enhanced automation cuts through the noise to accelerate issue resolution and secure system visibility across functions to drive further engagement and insight.
Avantra: Seamless SAP integration
Avantra AI capabilities are designed to proactively deliver insights to address issues before they occur - driving quality, flexibility and an improved customer experience.
Offering native integrations with AWS, Azure, Google Cloud, and Alibaba Cloud, Avantra supports SAP cloud platform and SaaS products such as Cloud Connector, C4C, SAP Cloud Platform Integration (SAP CPI), or solutions like Ariba, etc. Avantra seamlessly integrates with your IT workflow and ServiceNow to deliver a holistic understanding of system health and broader business impact, whilst ensuring system transparency, compliance and resilience.
Create a competitive advantage, evolve faster and power your hyperautomation success with Avantra. Are you ready to experience the full power of Avantra? Get your free demo now.