9 min read
Introducing Avantra 21.11 with a technical overview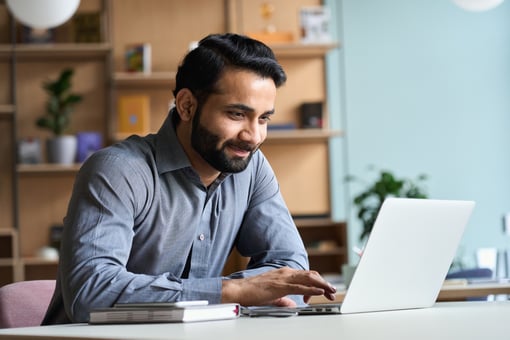 As product manager for Avantra, it gives me great pleasure to introduce some of the new features in our newest release of Avantra, 21.11. We're proud of the new features we've added and the value we believe it will bring to your organization. I'd like to take this opportunity to thank everyone that's put in many long hours to bring this release to you. Let's dig a little deeper into these new features, how you can enable them or find out more about the platform.
SAP HotNews analysis
[Enterprise]
SAP HotNews is a great resource. It keeps you ahead of changes needed to keep your SAP systems running. However, working out whether it applies to you and your landscape is often a pain. With 21.11, we've added a new component to download SAP HotNews directly from SAP and determine which of your systems are affected.
If you're running the Avantra Enterprise edition, it can be enabled simply through the Configuration → Integrations menu item. Just select SAP Backbone and maintain a "technical" S-user from SAP. These are the users that connect SAP Solution Manager systems to SAP support and not a regular S-user. That's it! You can now start a synchronisation in the Support → SAP HotNews menu item to bring in SAP HotNews and have Avantra automatically determine the systems affected.
Find out more in our documentation >
Predictive analytics
[Enterprise]
Each day, our customers run over 200 million checks in Avantra. When you're managing a large landscape, being alerted for the small things creates a lot of noise. But not being alerted runs the risk of your business seeing an issue before you do. This is a fine balance for some of our performance checks. Your business can use systems aggressively and Avantra must differentiate between expected load and an abnormal use that might need investigation.
Broadly speaking, the platform can now predict if the situation is getting worse. it will then raise an early warning. If the prediction indicates it is getting better, it will defer the alert until the next time it evaluates the thresholds again.
In Avantra 21.11 Enterprise Edition we're turning this intelligence on by default to the CPU Load and HANA CPU Load checks. On the respective check details you can see a brand new tab "Predictive Analytics" to show the data collected and the forward prediction for this check. You can use the new monitoring parameter `PredictiveAnalyticsEngine` to control the amount of data this algorithm uses (or turn off the check if needed).
Find out more in our documentation >
New workflow automation engine
[Professional | Enterprise]
The automation engine is an innovation driven by our customers. We investigated how the existing automation engine was being used and the challenges users had. With 21.11 we're introducing the first version of our new automation engine. It's based on the popular Business Process Model and Notation (BPMN 2.0) which provides a strong foundation to support even more complex automation scenarios. Our priority is to deliver ready to use templates for SAP operations automation, for example to automate data copies, system refreshes and system copies.
With this version, we've added support for workflow variables, with the ability to predefine saved variants. This allows your automations to be more generic and reusable. As well as adding support for starting 'workflows within workflows' so you don't have to define repeated steps each time. With 21.11 our legacy automation engine will remain so you can choose which engine to run your tasks on. Over the next year, we'll be bringing extra features to our new automation engine including automated migration of your workflows.
Avantra Enterprise Add ins
[Enterprise]
Between our engineering, development and support teams, we've seen many different customer installations of Avantra. We've seen what works well and defined best practices to get the most from the Avantra platform. For our Avantra Enterprise Edition customers, we're introducing downloadable Avantra Add ins for you to install, customize and deploy in your landscape. These Add ins are built from some of our best practices and Avantra knowhow for common scenarios. From custom checks to dashboard designs, Add ins will change how you use Avantra. This exciting new component gives complex examples that accelerate your own check development to monitor what matters most for your business.

If you're an Avantra Enterprise customer, find more details on our support pages.


Avantra platform developer productivity
[Professional | Enterprise]
We're proud that Avantra has grown from a monitoring application to a full SAP operations platform that our customers use to build their own checks and automations. With the release of 21.11 we wanted to improve this development process to further secure your business critical systems. When creating a new JavaScript check, you can now execute it directly on an agent with close to zero delays. This greatly reduces the code-test cycle and makes it so much easier to create custom checks. Our engineers love using this feature! We hope you will too.

With 21.11 we're also publishing new API documentation that describes each of the available APIs we supply. Additionally, we've looked at how customers are using Avantra APIs and included new functions to accomplish common tasks - accelerating your development.

Check out our API documentation >
Script based output channel
[Professional | Enterprise]
Our built in notification management system is customizable and provides built in channel types for sending an email, calling a simple HTTP web service and even integrating with ServiceNow Event Management (to name a few). However, several Avantra users have asked for more complex capabilities. Such as, performing multiple web requests or changing existing tickets in an external system depending on what has happened before.

With 21.11, we're releasing a script based output channel which integrates custom business logic into your notifications. You can now write JavaScript to customize the message that's sent and perform web requests to your ticketing system. Additionally, if a message is sent to create a ticket, you can save the ticket ID (or any other data) within the notification system. If a subsequent message is to be sent, your business logic can be designed to update the existing ticket instead. We believe this functionality provides powerful customization options for how you want to handle notifications from Avantra.
Check out the API documentation >
VMware integration
[Professional | Enterprise]
With our previous release (20.11), we supported all the major cloud hyperscalers with functionality to import systems from these clouds to Avantra, and then to start and stop these virtual machines. With 21.11 we're bringing the same support to on premise and cloud based VMware deployments.
If the 21.11 Avantra Agent detects it is running inside a VMware VM, it's marked in Avantra. If you configure the vSphere credentials (in Configuration → Integrations) this system can be started/stopped directly from Avantra. Additionally, you can test and set up synchronization from VMware to Avantra in Administration → Synchronization to import your entire VMware landscape.
Landscape auto registration
[Standard | Professional | Enterprise]
Rolling out Avantra to new systems can sometimes be delayed due to the level of access. And occasionally, transports that Avantra requires to ensure your system is operational. With 21.11 we've simplified the installation of new Avantra agents to (optionally) automatically register itself in Avantra. Simply specify the masterhost URL and customer ID in the install command line. Moments later your new agent will appear in Avantra to be confirmed. Additional parameters can also be supplied to have greater control over this process (such as routes) and we're excited to see this streamline your system onboarding process.

Avantra 21.11 also brings monitoring levels to your SAP systems so you can 'turn on' Avantra from day one. At the Connected level, Avantra's agent is deployed but we don't yet have any credentials for the system we're monitoring. We tailor the checks to those that don't need credentials and disable the rest to prevent the usual errors from occuring. When credentials are provided to Avantra, we move to the Authenticated level, enabling additional checks and functionality that require these credentials. If the system is an ABAP system, importing the Avantra code transport unlocks the next level and enables the full suite of monitoring and automation features in Avantra.
New Solution Manager checks
[Standard | Professional | Enterprise]
SAP Solution Manager is a necessary component of any on premise SAP landscape. But it's often not used as much as your ERP system, so it can get neglected until the next upgrade or patch. With 21.11, Avantra brings new checks specifically targeted for SAP Solution Manager to ensure it's always working when you need it. Additionally Avantra consumes more information from SAP Solution Manager to allow you to detect anomalies even faster.
ServiceNow Service Graph app
[Professional | Enterprise]
Avantra 21.11 marks the general availability of our connector to ServiceNow. Avantra's ServiceGraph Integration supports synchronization of configuration, change and security data between Avantra and ServiceNow.
This ServiceNow certified integration includes SAP specific CIs and enriches the ServiceNow CMDB with detailed SAP data to enable faster root cause analysis and provide more accurate and up to date information to ServiceNow.
Configuring this integration is easy and can be completed by following our guide here.
PostgreSQL and MySQL support
[Professional | Enterprise]
21.11 also marks the general availability of our support for PostgreSQL and MySQL database types. We know our customers often have a diverse landscape of applications and databases. Many of our users have been asking to extend the power of Avantra's monitoring capabilities to other database types. We're really excited about PostgreSQL support as this is one of the databases that the platform can run on. And we use Avantra to ensure Avantra's own database is performing optimally. We've packaged this capability with our Avantra Enterprise Add ins to jump start our Enterprise Edition customers.

With 21.11, monitoring for these database types is limited to Database Connection (DBCONNECT) and JavaScript (RUN_JS) check types but we're excited to see what our Avantra community builds.
Find more documentation here >
New dashboarding experience
[Standard | Professional | Enterprise]
21.11 brings the first step in our roadmap to renew the look and feel of Avantra with our new dashboarding experience. We've taken feedback from some of our top users on the dashboard creation process and completely re-thought the design to provide something that's easy to use for technical and business users alike. You can try out the new Avantra UX from the top right hand corner of any screen . You can create brand new dashboards and even experience your existing dashboards with our beautifully redesigned dashlets. We hope you love the new look for dashboarding in 21.11. We will continue to build out the experience through 2022 and we welcome any feedback and suggestions you have for us.
We are very excited about our latest release and believe there is some great new stuff, and we hope you as our customers and users will find it useful.
You can get additional details in the release notes. If you would like to learn more please schedule time for a 21.11 overview.
Upgrade to Avantra 21.11 now.